It is important to note that despite the advantages that online learning has brought forward in the education sector, it is not without its own set of challenges. As more and more encouragement is being provided to the educational sector to incorporate online schooling with technological interventions, the knowledge regarding these software is still very limited.

The school ERP software developed by Teachmint is considered to be best in the present market considering the various advantages it provides. generally the benefits of a school ERP are several considering the fact that it can support both the teachers and the administrators.

At the same time it is important to understand what are the benefits of ERP present before making the important decision to implement it. This is because having clarity about the benefits of ERP software makes it easy for education institutes to be able to distinguish between the best in the market.

One of the many reasons why a school ERP software is considered to be useful is because it is a comprehensive model that contributes towards managing all the tasks within a school easily. It not only contributes towards helping automate the school processes which includes managing new admission to school transport but also contributes towards helping in attendance management and creating time tables for the students.

A school ERP software gives administrators and teachers a central place to manage all school activities and streamlines many processes, making it easier for them to access, manage, and share data.

It is because of the several benefits of ERP system that the software has gained popularity in the market. An analysis therefore has been carried out in the subsequent section that outlines the several benefits of ERP software and assesses how it will contribute towards improving efficiency and management across School institutes.

This article will talk about the main benefits of using school ERP software.
Operations Reduction
Operational efficiency is one of the main advantages of school ERP software. Many laborious operations are automated by this software, making them quicker and more effective. Doing this reduces the chance of human error and makes sure that all information is correct and up-to-date.

Data Management
Considering the benefits of a school ERP, Data management is one of the most important functions as it helps in managing the entire data of the student life cycle which starts from the face of Pre admission to graduation. it even consists of managing the illuminate data at a later date within the same ERP platform.

The following function as a result acts mostly like a repository with the institute data of every type including attendance, health records, scholarship data and financial data and any other information which are associated with the students. the added advantage being that all of these data are mostly in the digital format making it easy to be managed.
Exam Management System
The Benefits of a school ERP also consist of the function of the exam management system. The conducting of examinations is considered to be an important function of the school administration. It is because of this reason that through the use of the exam management system within the school ERP it becomes possible for the Teachers to conduct online tests and give assignments and also exams.

the major benefit being that all of these examinations can even be carried out outside the boundaries of the classroom. students are provided with the advantage of attending these scheduled examinations from any location that they please. All that is required is that they have a device and have access to the portal through which they can give the exams. At the same time the school ERP software can also be used to tabulate the results of the students immediately after the exams have been completed.
Automated Procedures for Accuracy and Efficiency
School ERP software takes over many manual tasks, like keeping track of student information, collecting fees, and keeping track of attendance. Because of this, there is no longer a need to manually enter data, which reduces the chance of mistakes and improves efficiency and accuracy. By automating processes, schools can focus on other important tasks and save time and money.
Departmental Integration for Better Collaboration
Another benefit of school ERP software is that it can bring together different departments, such as finance, education, and student administration. Because of this integration, departments can work together better, and the process flows more smoothly and efficiently.

Schools can readily share information and resources, which improves outcomes and fosters better decision-making.

Managing the development of a grade book and report cards
Another major benefits of a school ERP system is that it can easily contribute towards creating customized report cards as well as generating paperless report cards. Each of these report cards can be easily accessed from anywhere and anytime by the students.

Using this software it becomes easy to maintain sustainability and reduce the use of paper. It also ensures that the students and their parents have access to the report cards easily without any extra hindrance.

Hostel Management and ID Card Generation
It is also important to highlight that the ERP software can also be utilised to help in the generation of ID cards of the students. There are several specific themes and Designs present that can be utilized to create professional looking ID cards.

This can be used either by the students or the staff members and even for the visitors without taking much time. The cards can also be customized as per the needs of the school making it all the more attractive.

At the same time it is also important to highlight that through the use of the software it becomes possible to efficiently undertake Hostel Management. Considering the fact that Hostel Management module is responsible for taking care of still Administrative Services which includes managing registration forms and allotment of fruits, fees management and constant communication with the students, each of these activities can be easily conducted through the ERP software.

This will not only reduce the overall burden of the school authorities but also ensure that all the hostel applications are analyzed with a Holistic approach.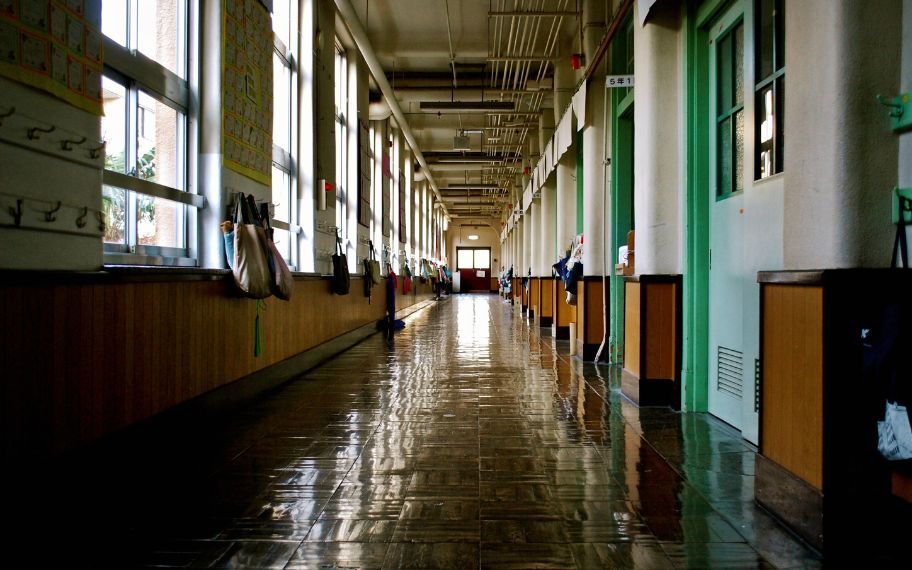 Easy Access to Centralised Data Management
School ERP software gives admins the benefit of managing all activities from a single platform. Since everything is kept in one platform, the Student Information System, schools can now access and manage data more easily.
Enhancing the Admission Process
Admission management is an extremely important part of school administration. Without proper admission management, it would be impossible to get the right students for the school since there needs to be proper screening at each level. It enables better segregation and selection of students. This is where Teachmint's Admission Management System becomes important. From the time the students apply for admission through the admission portal to the time they are accepted or rejected, the administrators can manage the process from a single platform, including collection of admission fees.
Increasing Student Engagement
One of the main benefits of school ERP software is that it can help students learn more. Schools can make sure children get the best education possible by making student information easily accessible.
Management of Attendance for Accurate Record Keeping
School ERP software makes it easier to keep track of and monitor student attendance, which is an important part of running a school. Schools can easily look up attendance records, send kids and parents reminders, and keep track of patterns in attendance.

As a result, records are kept more accurately, and schools are better able to spot patterns and trends that could affect how well students do.

A major advantage that needs to be outlined than this case is that the entire admission process is completely paperless which contributes towards maintaining sustainability. generally the entire School admission process is considered to be a paper intensive task. This is because multiple applications need to be filled and then submitted as well as receipts need to be generated which makes it very tedious.

However, through the use of this following software the entire process becomes easier because it is conducted online. in this way all kinds of information are concentrated in a single please making it easy to be managed. It also reduces the chances of errors to be committed aside from the minimal use of paper. it is the factors that contribute towards increasing the effectiveness of the software and making it an indispensable part of the educational institutions.

Scheduling, Evaluation and Grading of Exams
School ERP software makes it easier to conduct exams in general, both from the school's perspective as well as the teacher's. Firstly, the teachers can create tests within minutes with all types of questions for all classes from Teachmint's extensive database of questions. Once that is done, the teacher hands it over to the respective administrator who schedules the exam after checking the school yearly calendar to make sure that it does not coincide with any other important school day. When the exam is scheduled, a notification is sent to the parents and students so that they can start preparing in advance. Exam management is extremely easy and efficient with Teachmint.
Improving Communication Among Stakeholders
The role of parent involvement in student education can never be overstated. Parents need to have an eye on what their students are doing academically, and where they can improve. The communication module by Teachmint can help manage this by a long shot. The login portal for the student and the parent is basically the same, so whatever notification is sent to the student is also delivered to the parents.

This can even be customized in such a way that only certain audiences receive the notification or message, such as parents & students of just one class or even just one division.

The ERP also automates several communication activities, such as attendance alerts, sending progress reports, and grade updates, in addition to providing smooth communication channels.
Simplifying Financial Management
An essential component of successfully managing a school's finances is maintaining financial sustainability and stability, which requires tracking revenues, costs, and budgets. The fee management system for the school must be effective, precise, and secure.

A complete solution for financial management, process streamlining, and real-time data provision for informed decision-making is offered by school ERP software.

One of the main benefits of school ERP software is that it makes it easier to track and collect fees. Schools can save time and effort by automating the process of collecting fees instead of doing it manually.

To make sure that fees is paid on time, the software can be set up to automatically send reminders to students and parents. The system keeps track of all fee transactions and maintains a complete record of all fees paid and unpaid. Schools can now more easily reconcile their accounts and monitor their financial performance.

Conclusion
School ERP software is a useful and inexpensive tool that can help schools streamline their operations and improve how well their students learn. It can help schools increase productivity, cut costs, and help all stakeholders do better in school.

As it has been evident that there are several functions that it performs which provides benefits to the educational institute in managing their everyday activities with ease. This not only contributes towards increasing their efficiency but also reduces the number of mistakes being committed. in this way becomes possible to increase the overall effectiveness of the task being committed and create a smooth network.

Teachmint offers one of the best ERP for schools in the market today, but it doesn't end there. Teachmint is an integrated school platform which combines a school ERP with a school LMS and a digital content platform, giving all the stakeholders of the institution the right tools to take care of their respective tasks with ease and precision. Visit our website to learn more.
Learn more about Teachmint plans here.