"In all this world, there is nothing so beautiful as a happy child."
Children are a joy to be with. Their innocence, their inquisitive nature, their passion. We have a lot to learn from children. Though a single day is not enough to celebrate them, every year, November 14th is celebrated as Children's Day in India. This day is dedicated to children and must be used to share the teachings of Nehru and what a great leader he was.
Pandit Jawaharlal Nehru was born on November 14, 1889. Nehru was fondly called 'Chacha Nehru'. He was known for his affection for kids. Children's day is a reminder to polish our commitment to the next generation and also one that reminds us to foster the child in our hearts.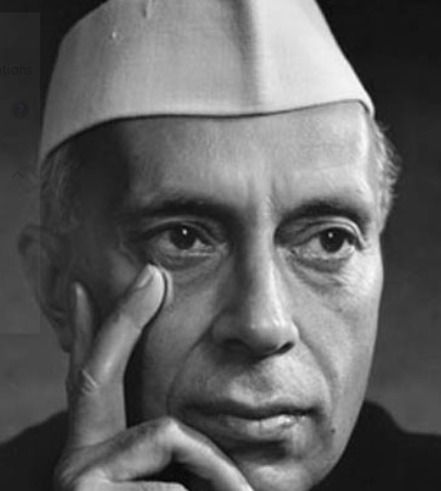 Pandit Jawaharlal Nehru was the first prime minister of India. He was an extraordinary leader, a true visionary, and an amazing humanitarian.
Let us take a look at some of his quotes about children.
1."The children of today will make the India of tomorrow. The way we bring them up will determine the future of the country."
Chacha Ji's love for children and belief in children knew no bounds. He worked imminently for the development of the nation and believed in children and how they can make a difference if given a chance and an opportunity.
2." As they grow up, unfortunately, their natural freedom is often eclipsed by the teaching and behavior of elders. At school, they learn many things, which are no doubt useful, but they gradually forget that essential thing to be human and kind, playful and make life richer for ourselves and others."
Here, he draws attention to how children change as they grow up and how society plays a part in shaping their views. This is exactly why we need a children's day. To safeguard innocence and to celebrate kindness and humanity that is innate in children.
3." Children are like buds in a garden and should be carefully and lovingly nurtured, as they are the future of the nation and the citizens of tomorrow."
Another strong statement about how children are the future of tomorrow and how capable they are of leading and developing the nation. He understood the importance of nurturing children right and propagated the same.
4."To be successful in life, what you need is education."
Education is an important part of an individual's life. He reinstated the importance of education through his speeches and thoughts. He was a writer ar excellence and has contributed immensely to the nation.
As mentioned, Children's Day in India is celebrated to commemorate one of the greatest leaders the country has ever seen, Chacha Nehru. He established the Children's Film Society India in 1955 to create indigenous cinema exclusively for kids. Across the country, people celebrate Children's Day by conducting contests such as speeches, debates, dress-ups, etc.
The primary aim of Children's Day in India is to increase awareness of the rights, care, and education of children. This Children's Day, let us take a vow to foster and nurture the child in us and to be a helping hand to the children out there.
Happy Children's Day!
To bring ease and efficiency to the table, it is of utmost importance to digitize your school. With a brilliant suite of features, the Teachmint Integrated School Platform makes the process of management, teaching, learning, and analysis- easy, effective, and practically consolidated with one another. Check out the features here.