Bengaluru, September 21st 2020: Over the past 6 months, the Covid-19 outbreak and the subsequent nationwide lockdowns to contain the spread of the virus have led to unprecedented challenges for India's education industry stakeholders. Among various categories of educators, individual tutors and coaching operators were probably worst hit due to the COVID situation, as they saw a complete shutdown of their offline businesses.
Amid this huge crisis, tutors were left with no other option but to move online through whatever tools available. However, the sudden transition from physical to online classes caused problems for the majority of those who had to experiment with multiple disconnected tools for teaching online; eventually, they ended up feeling overwhelmed and/or frustrated in the process, as none of these tools were exclusively built for the teaching use-case.
In a bid to eliminate the troubles faced by tutors as they shift online and to help them get rid of several fragmented and complex digital tools once and for all, Bengaluru-based Ed-tech start-up Teachmint came up with a SaaS (Software-as-a-Service) platform in the form of an all-in-one free live tutoring application. Teachmint (www.teachmint.com) has launched a mobile-first video-first app that enables tutors to seamlessly digitize their tutoring business with a simple and familiar mobile experience. Within four months of its launch, the simplistic and effective teaching platform created by Teachmint has been used by more than 75,000 tutors to regain control and authority in their tutoring businesses, by helping them connect to students and continue teaching effectively through the online medium. These tutors and their students are spread across 850+ cities and towns of the country. The startup has seen an enormous 2000%+ growth in tutors over the past month.
Mr. Mihir Gupta, Founder & CEO, Teachmint says, "At Teachmint, we are on a mission to democratize online education. We strongly believe that the true potential of EdTech can only be unlocked with teachers at the forefront. Repeated studies have shown that learning happens best in cohorts where there is a personal touch from the teacher and there is a connection within the cohort- this is something that has been largely missing in the approaches taken by EdTech players so far.
In the coming days, we will see an emergence of localized brands of EdTech led by tutors and institutes from different regions of the country propagating their own unique styles and pedagogy. We are already starting to witness this in the form of a very strong inter-city trend in our platform usage. For instance- a teacher from Patna is teaching Physics to JEE aspirants across Bihar and Jharkhand, an institute based out of Ludhiana is teaching Science to school students across Punjab, and many more such stories across the country. We intend to be the technology and infrastructure backbone to empower more than 1 million such tutors in India"
As per internal data collated by Teachmint, the tutors and students from Uttar Pradesh, Bihar and Maharashtra have shown the largest adoption of online methods in recent times, closely followed by Madhya Pradesh and Rajasthan. While regional educational hubs such as Lucknow, Patna, and Pune have expectedly taken the lead and pioneered large-scale transition towards digital coaching and tutoring, many other tier-2 and tier-3 cities and towns of the nation are also catching up with great speed. Thanks to the massive penetration of 3G/4G internet connectivity and smartphones, tutors from all corners of the country (including those in union territories like Jammu & Kashmir and Andaman & Nicobar) are being able to register themselves on Teachmint, embark on the journey to teach more students and build a thriving business online.
Elaborating further on the product, Mr. Payoj Jain, Co-Founder, Teachmint says, "Teachmint is a product made in India, for India. Our video technology is specifically customized to support live classes even in low speed connections. The mobile data consumption of our app is also highly optimized given that most students often only have 1/1.5 GB of daily limits on data."
Teachmint is India's first mobile app that delivers high quality 2-way streaming video as well as a simple tutoring business management workflow to mark attendance, create content, conduct tests and a lot more. Additionally, Teachmint also has an equally impactful web interface to support teaching and learning through laptops, PCs, etc.
About Teachmint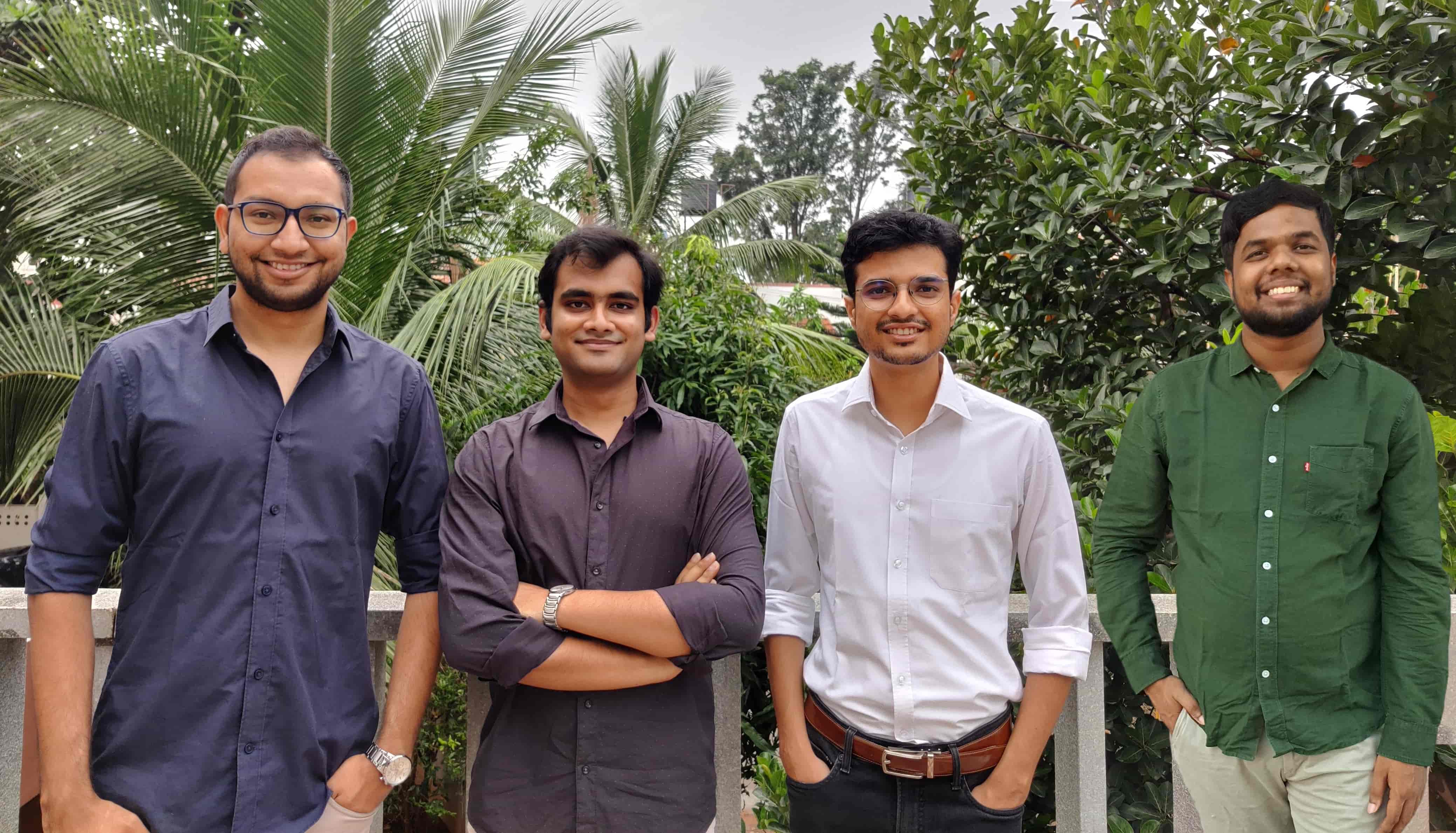 Teachmint is an EdTech startup founded by four friends (alumni of IIT Bombay and IIT Delhi) -- Mihir Gupta, Payoj Jain, Divyansh Bordia, and Anshuman Kumar. The founders come with rich experience of working with corporates and startups like McKinsey, OYO, Swiggy, Roposo and Times Internet.
The founding team always had a focus on the enablement of educators with Payoj having the experience of running a school in rural Madhya Pradesh for more than 10 years. During the initial days of the Covid-19 outbreak in India, the founders witnessed the struggle of their own teachers in dealing with various online tools that were not meant exclusively for teaching and thereafter decided to build a one-stop solution that addresses these challenges and puts teachers in control of the ecosystem.
This is how Teachmint was born, as a unique teaching-learning platform with a special focus on digitally empowering the tutors and educators of India. Teachmint's mobile app delivers a two-way student-tutor connection that is extremely necessary for effective online learning, and also offers all-in-one workflow and administration tools in one place, in order to save time for today's online tutors and make their lives hassle-free. In the true spirit of AtmaNirbhar Bharat, Teachmint is 100% made in India by a team that is passionate about increasing access to quality for the masses.