"To teach is to touch a life forever."
Teaching is a divine profession and teachers truly have magical powers. To respect and remember all the teachers, UNESCO has established 5th October as the date to be celebrated as World Teachers' Day.
World Teachers' Day was first celebrated on the 5th of October in 1994 to celebrate the anniversary of the adoption of the 1966 ILO/UNESCO Recommendation concerning the Status of Teachers. The recommendations defined the global rights and responsibilities of teachers, and standards for their preparation and further education, recruitment, employment, teaching, and learning conditions. Teachers across the globe dedicate their lives to imparting quality education and World Teachers' Day is a small homage to acknowledging their efforts.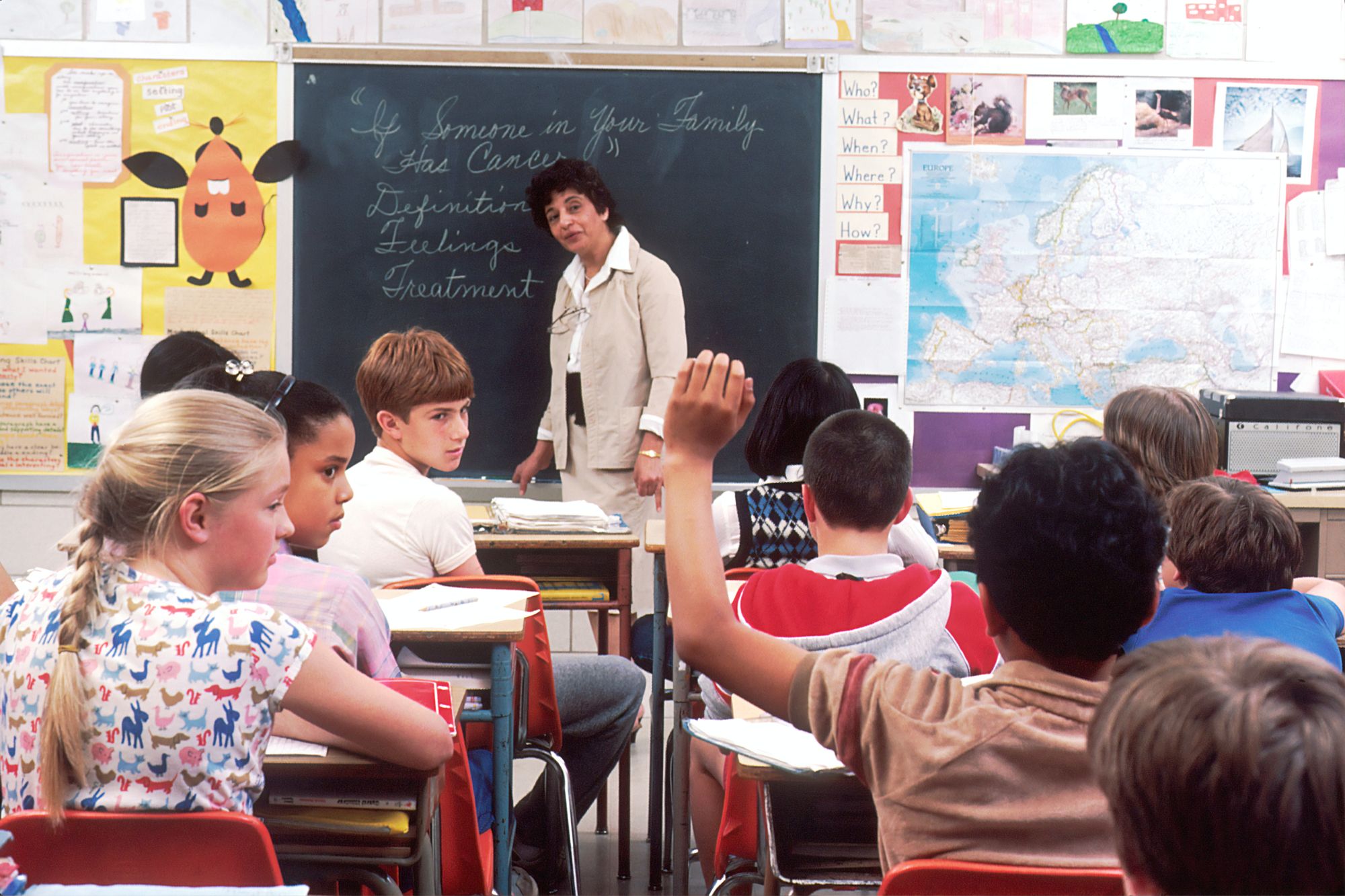 What is the theme of World Teachers' Day 2022?
Every year, this day is celebrated under a unique theme. This year, we are celebrating the 28th anniversary of World Teachers Day. To mark this special day and acknowledge the contribution of teachers to societal development, the theme for the year 2022 is "Teachers at the heart of education recovery."
Teachers inspire, guide, and motivate us. They help us move closer to our dreams. Without them, the life of students is incomplete. They not only help us hone our skills and expand our knowledge, but at the same time, they also help us understand ourselves and realize our true potential.
Why is World Teachers' Day Celebrated?
World Teachers' Day is celebrated on October 5th, every year, with the aim of honoring the adoption of UNESCO/ILO Recommendation. The UNESCO/ILO Recommendation concerning the status of teachers was adopted on October 5th, 1966. It covers various aspects such as rights and responsibilities of teachers, teacher education, the participation of teachers in crucial decision-making, and the like. In 1994, October 5th was declared World Teachers' Day to honor the above-mentioned recommendation.
World Teachers' Day Quotes

"If a country is to be corruption free and become a nation of beautiful minds, I strongly believe there are three key societal members who can make a difference. They are the father, the mother, and the teacher."- Dr. APJ Abdul Kalam
A teacher is one of the pillars that support the overall development of students, be it personal aspects or professional decisions. They shape the personality of students and give them the attention they need for wholesome growth. They nurture bright ideas and help students go beyond their limits.
2. "Education is not the filling of a pail, but the lighting of a fire."-William Butler Yeats
Education is the weapon that makes society a better place to be in. With the help of the right book, we can change the face of society. Education empowers students and helps in nation-building. It gives wings to students' aspirations and helps them move in the direction of growth and development.
3. "The whole art of teaching is only the art of awakening the natural curiosity of young minds for the purpose of satisfying it afterward."-Anatole France
Challenging students' thoughts is one of the ways to help them explore undefined territories. Finding answers to the questions brings out their curiosity and helps them dive deeper into different concepts.
4. "Good teaching is more a giving of right questions than a giving of right answers."-Josef Albers
A teacher's job is to entice students and make them inclined toward learning. This quote highlights the importance of critical thinking and encourages teachers to challenge the logical thinking capabilities of their students.
5. "Let us remember: One book, one pen, one child, and one teacher can change the world."-Malala Yousafzai
With the help of the right resources, we can change the world. By providing the right reading materials to students, we can create a major difference in society.
6. "The art of teaching is the art of assisting discovery."-Mark Van Doren
Children are curious learners. Their thoughts and actions are always filled with enthusiasm. We need to give wings to their thoughts to make them more aspirational learners. When teaching them something new, teachers should give attention to every minor or significant concern of their students.
These quotes by eminent personalities perfectly capture the importance of education and how it is a driving force for the development of society. Without it, we may fail to create civilized and knowledgeable human resources. This World Teachers Day, we take a bow before all the teachers who pushed us to learn and still push us to be better versions of ourselves.
How to celebrate World Teachers Day 2022?
World Teachers Day is on the 5th of October, and as we are inching towards this special occasion for every educator, we must look for different ways to celebrate this day. Some of the ways through which we can celebrate and honor our teachers are mentioned below.
Say a Thank You
Saying a simple yet sweet thank you to teachers can make their day. Teachers feel special when they know they are admired by their students. To show appreciation, students can give greeting cards or artwork to teachers. It is the best time to show their creativity when creating thoughtful and intricate gifts for teachers. Moreover, expressing gratitude through poems and handwritten notes is also a great way to appreciate teachers.
Hold a personal conversation
Reaching out to teachers in person is also a great way to show appreciation. Students can hold a personal and heartfelt conversation with them. During the conversation, they can bring up how their teachers impact their life and career choices. Moreover, they can share how their teachers have impacted their personalities.
Throw a party
Throwing a surprise party for teachers can make them happy and excited. Students can come up with a theme and ask everyone to follow that theme. Moreover, parents can also join those parties to thank educators. To make the event memorable, students can give hand-made presents to teachers.
Express love and gratitude
Expressing true feelings before teachers can make them feel special. To express love and gratitude, students can throw a theme-based party for educators. In addition, they can treat them with mouth-watering delicacies of their choice.
Take help of social media
Social media has become a significant part of our daily lives. Memorable moments from everyday life make it to social media posts. Students can use the power of this platform to show their appreciation for their teachers. Pupils and their parents can shoot videos expressing their gratitude and then share those videos on different social media platforms.
Help educators in their school activities
Students can ask teachers if they require any help from their side. This small gesture can fill teachers with joy. Students can try to help their teachers in every way possible.
In addition to the World Teachers Day celebration ideas mentioned above, students can also organize a role-reversal activity among themselves. Here, they can dress up and act like their favorite teacher. It will help them open up, and teachers will also enjoy this activity.
Conclusion
The efforts that teachers put in every day cannot be overstated. This World Teachers' Day, we wish all the wonderful teachers love, happiness, and warmth. May all your students ace the homework and pass with flying colors!
Suggested Read: How to Improve Listening Skills - A Guide for Teachers
Teachmint provides ed-infra to educational institutions. With our state-of-the-art lms portal, teachers can improve the teaching-learning experience. Our tools like user management help schools manage their everyday activities hassle-free.