Over the last few days, we have been looking into various methods and tips that teachers can employ to make their online classes effective and efficient. Today, we will be looking into a more specific and extremely helpful article; How to ace Online Teaching through Teachmint. Let's start off with a brief about what Teachmint is:
Teachmint is a platform that facilitates online teaching. Teachmint is a one-stop solution for conducting live classes, managing online teaching, & more. Teachmint gives teachers the tools to share engaging lessons, keep students updated, and build a vibrant classroom community. It is an easy to use platform for teachers to conduct unlimited live classes. Teachers and students can manage all their tuition and coaching classrooms in one app.
Online teaching is not a piece of cake that you can dive into. But, with the right tools and planning, you can reach a large number of audience with minimum expenditure and maximum efficiency. Teachmint, for instance, equips you with all the necessary features that you would need to conduct your online classes effortlessly. Furthermore, with features like automated attendance marking, online whiteboard, fee management,  automated grading, and online tests, it ensures that you have enough time to focus on important aspects of teaching.
How To Get started?
All you need is a decent internet connection and a mobile phone or laptop. The first step is to download the Teachmint app from Play store. Once you install the app, you will be asked to sign in using your mobile number. Choose your role, i.e, whether you are a teacher or stuContent Sharingdent and voila! you will be able to use all the amazing features that Teachmint offers. While there are an array of benefits, here are some of the benefits that stand out:
Live Classes, Real-time Interaction & Live Class Recording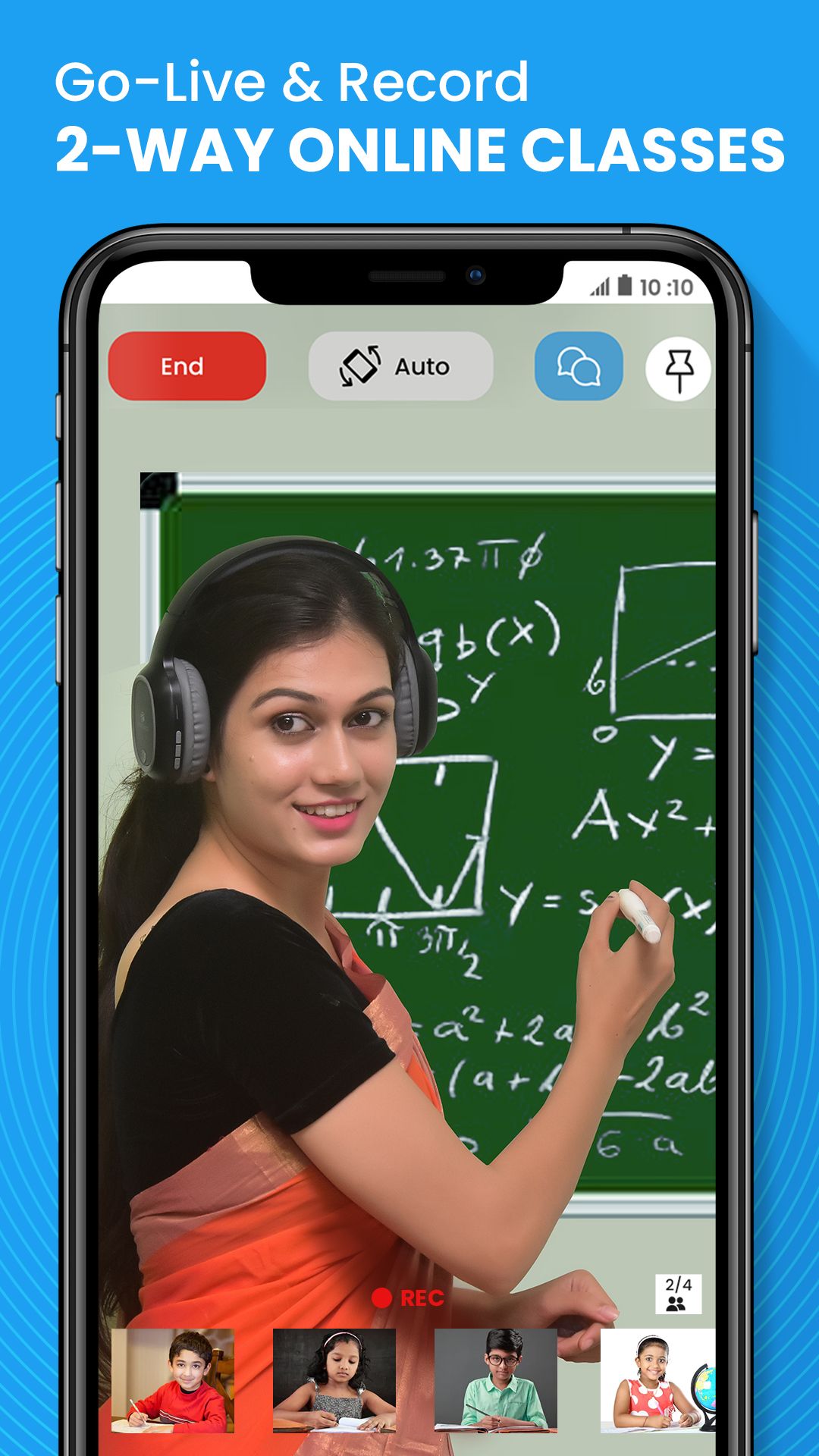 Live classes are literally just a click away with this all in one app. You can also manage your classroom and send invites to students you want to enroll. You can also put the students on mute and change this as per your convenience. The live class recording feature allows you to record the classes so that those who missed out can just watch it later.
Easy Setup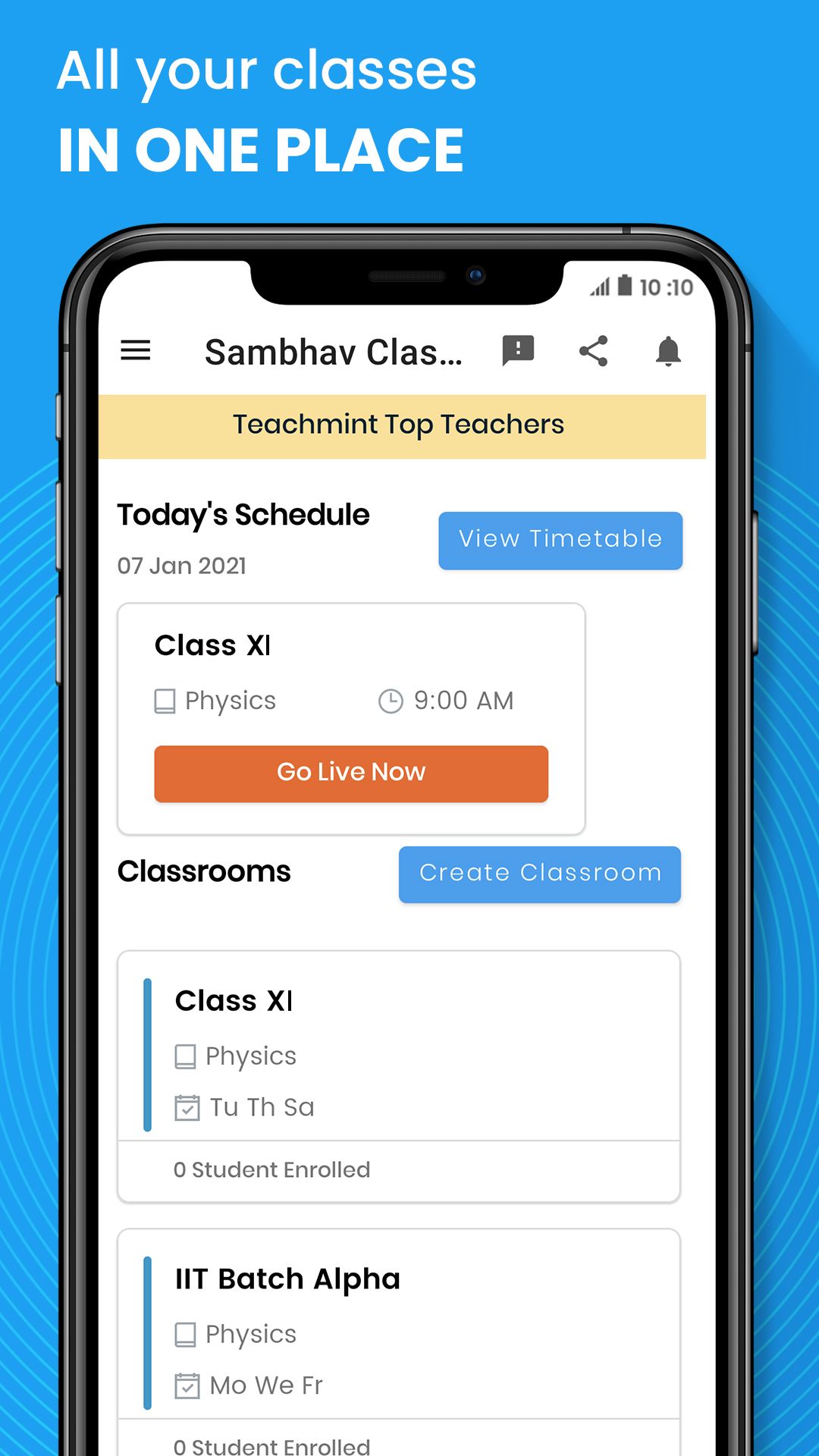 Unlike other complex and sophisticated platforms, Teachmint is easy to set up. As mentioned above, teachers just have to send an invite to the students and approve the student's request to enroll them. The user experience is exemplary.
11 Languages to Choose From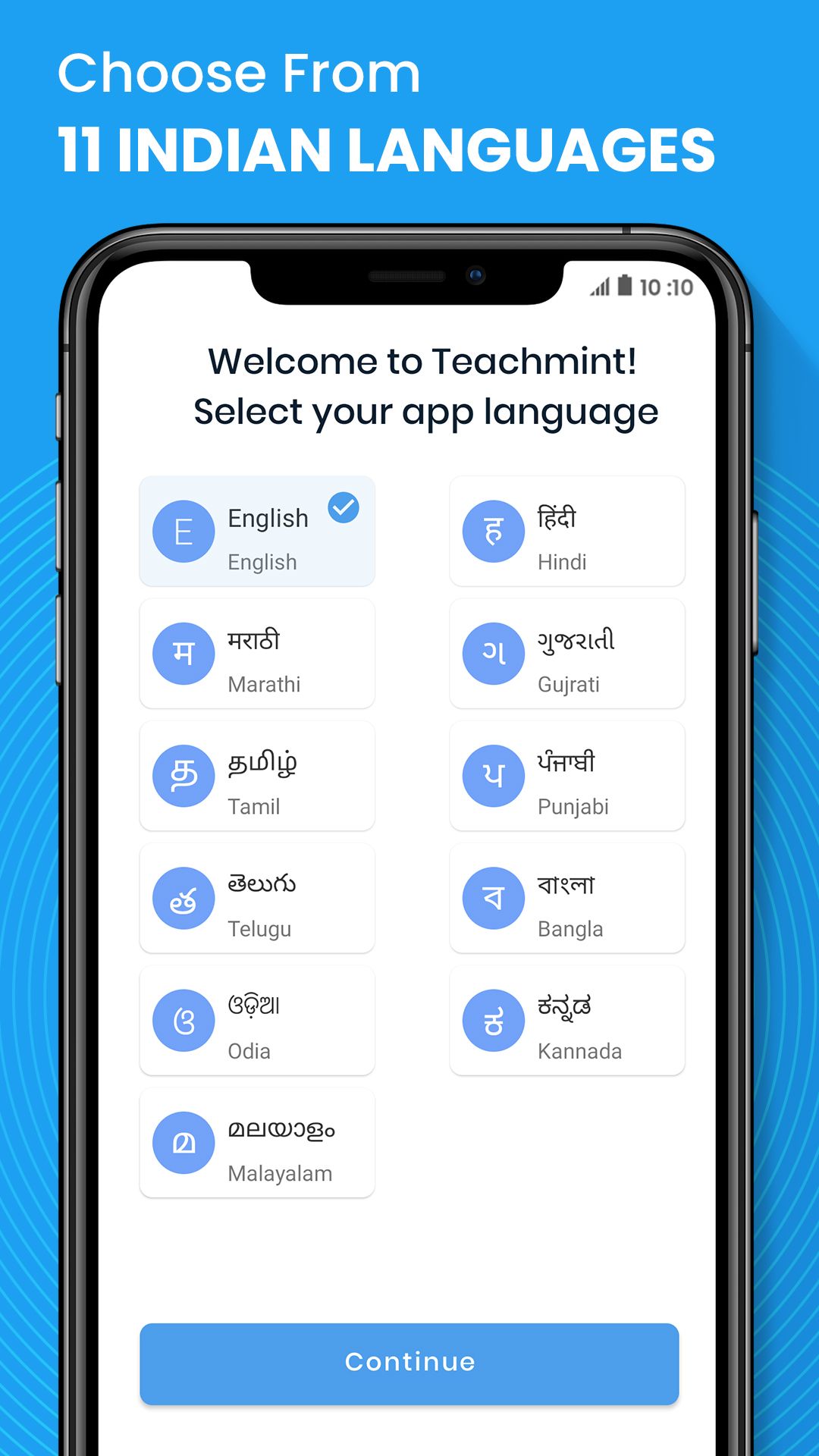 Language is no longer a barrier. With 11 Indian languages to choose from, Teachmint has taken its efficiency up a notch. The app just became more simple.
Content Sharing
You can share assignments, study materials, and other docs easily with the click of a button. Once you download the App, you will be able to find your way easily as the App is very user friendly.
Communication
Teachmint also facilitates easy communication between the teacher and students. The live chat section allows the teacher to communicate with the batch that they want to. Announcements can be made to keep the students informed.
Organize and Schedule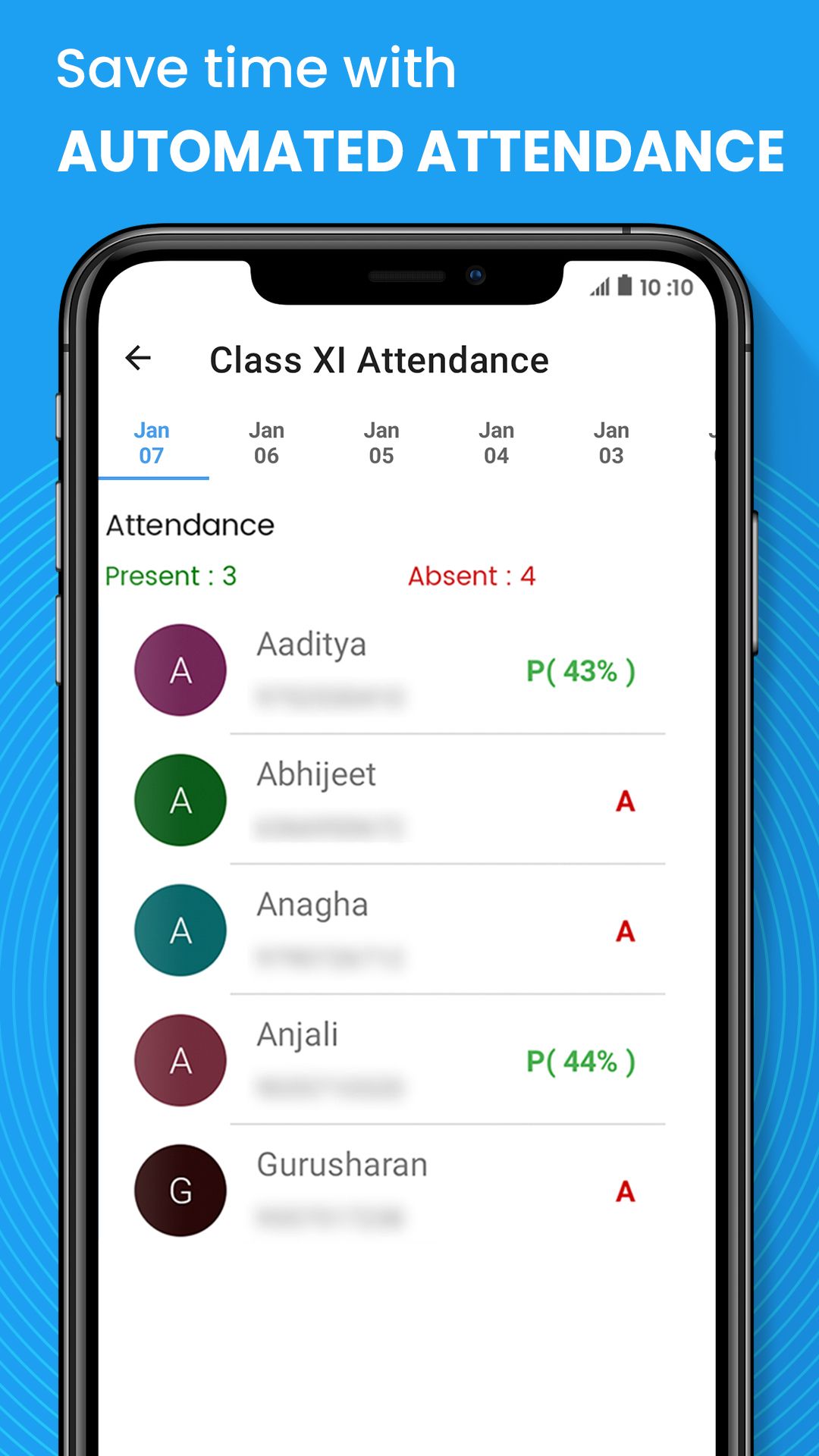 Classroom management and scheduling classes is no child's play. Teachmint helps teachers to create time tables, has automated attendance and teachers can schedule their classes effortlessly.
It is not a mistake to think that a platform that comes with a huge list of benefits would be pricey. However, that's not the case with Teachmint. Teachmint is made for teachers and students belonging to all walks of life and hence is available for a very reasonable price.
The above-mentioned benefits are just a few among many. The app comes with many features and advantages that a lot of platforms cannot provide. You will be able to notice that Teachmint facilitates the important aspects of online teaching.
Though online teaching has its own perks and advantages, online teachers go through their share of problems and a poor platform must not be one. That's why Teachmint is here. To ensure that regardless of the size of the institution, whether it is an independent tutor or a coaching center, everybody gets a platform that guarantees quality and ease. Switching to online teaching can be challenging, the last thing that teachers want is a platform that is difficult to understand. A simple platform that is designed for the sole purpose of education is the need of the hour and that's exactly why Teachmint is every teacher's best friend.
You can ace your online teaching with this easy-to-use, all-in-one online teaching app. If you have any queries, please feel free to drop in a comment and we assure you that we will reach back to you.
Teachmint is keen on changing the future of education with its advanced LMS and ERP tools. With more than 20+ modules for educational institutions like admission management, attendance management system, performance management, and more; it is changing the teaching-learning experience.
Suggested Read: CTET Exam Preparation Tips