As the pandemic struck, schools, colleges and educational institutions came to a standstill. However, inspiration can be found in teachers who rose to meet the challenges. Here is the story of Anchala Rathore who tightened the belt and refused to give up.
"COVID posed a lot of challenges and issues. I had no idea how to deliver content to students. All I knew was that I couldn't give up."
Anchala Rathore, an educator from Jaipur, Rajasthan, and the Director of Shiksastra Educon Pvt. Ltd., faced  a lot of challenges when the pandemic struck. She was left with questions like how to reach her students, how to deliver content properly and how to shift her classes online. Before COVID, the classes were offline and she had not given any thought to  online classes. She knew that she wanted to take her classes online but was not sure how to do it.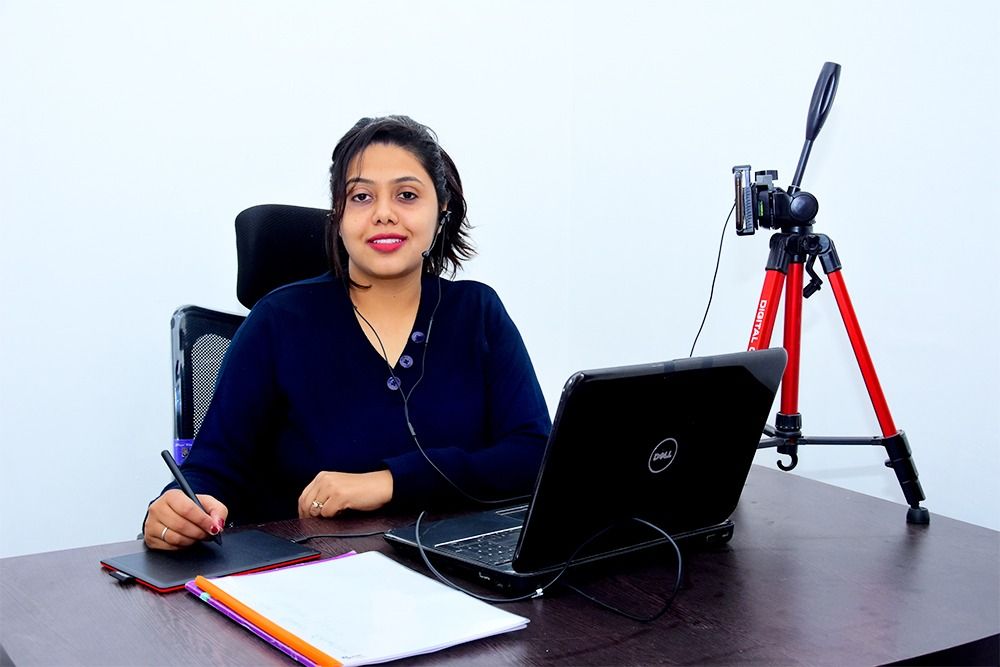 "I heard about Teachmint and I was impressed by the host of features that the app provided. It seemed like a one-stop solution to all my requirements and after using it, I can say with confidence that it is truly a one-stop solution for online teaching."
Anchala also added that there are a lot of features that are required while teaching online and how Teachmint has it all. The automated attendance management and fee management are some of her favorite features. Another feature that she became wordy about was live class recording. Students missing classes and bringing them up to speed is a herculean feat since it takes up a lot of time and effort. Anchala was happy that live classes can be recorded and the recorded sessions appear in the app within 24 hours. This ensures that students don't miss out on classes and also acts as important study material.
"If you are a teacher, a tutor, an educator or if you have coaching institutes and want to take your classes online, Teachmint is the app that you need. I personally recommend it to all the teachers."
Anchala loves how easy and effective Teachmint is. "Teachmint does not require teachers to have a strong technical knowledge. It is easy to understand and  very simple to navigate through. Despite providing so many features, it is not complicated or difficult."
Anchala Rathore is synonymous with grace and perseverance.  The amount of effort that she puts in, the passion with which she speaks, the kind of energy that she gives out is truly inspiring and motivating. Teachmint is proud to be a part of such strong and wonderful journeys!