Remember the first time you rode a bicycle, writing the first 'A' on your slate, the first time you cooked, the first time you read?! Every first time has one special person behind it, a teacher! Remember going back home and telling your parents, "No, but Ma'am taught it in a different way!" Everyone would have a gazillion memories of their teachers. The role that they play in our lives cannot be overstated. This Teachers Day, we bring to you four amazing stories from four different states. The one thing that they have in common? Their passion for teaching!
Utkarsh Dewangan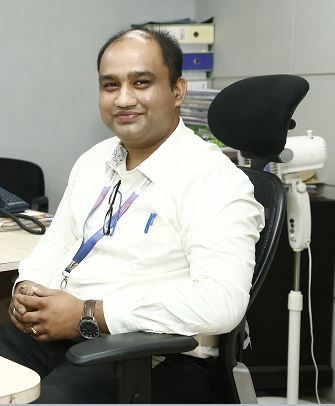 Bhopal is not just the city of lakes, it is also the city of people with beautiful hearts! While the city wakes up to its quiet and scenic beauty, Utkarsh Sir plays his part to make sure that it gets prettier by the day.
"There are many problems in our society, we read about it in newspapers, we crib about them, but have we ever taken the initiative to solve the problem ourselves?"
Shri Utkarsh lives by the quote, "Be the change that you want to see in the world" and he is making a marked difference with his selfless deeds.
Utkarsh Sir's story can only be called inspirational. He came to know that there were not enough English teachers in a nearby school. This was a prevalent issue in most of the schools. Utkarsh Sir is of the notion that education is what makes the nation and as an educated individual, one must do everything in their power to ensure that quality education is accessible for all. He drafted a letter to the then-district collector and the district education officer and got the necessary permission to teach. Despite his busy schedule as the branch manager at SBI, Bhopal, he still finds time to teach students for free. He is bridging the gap and registering a spike in the number of students through his volunteering activities. He has been teaching for more than three years now and did not stop catering to the needs of the students when COVID struck. He shifted to the online mode of education and continued to conduct free classes for students. His benevolence can be attributed to his parents, who themselves have tutored the kids in need back in the day and are his support system.
Stories like this are an inspiration! To teachers like Utkarsh, who are leaving a strong print on our hearts, may you receive all the great things in the world as you continue to enlighten it with your deeds!
Shobha Joy Gaddam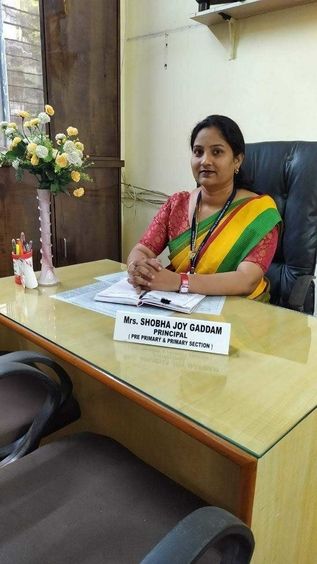 Tucked away from the bustle of Mumbai is the beautiful city of Thane. Home to a gazillion colorful butterflies and our teacher with dreams that are even more colorful! It is said that teaching is not just a profession, it is a calling and that's precisely the case with Ms. Shobha Joy Gaddam. She started teaching since she wanted to make some extra pocket money but little did she know that teaching was going to be her way of life!
A scholar, an educator par excellence, and an amazing human being, Shobha Ma'am is a joy to be with. She has been teaching for more than fourteen years and over this period, she has worked with many institutions and won the best teacher award during her B.Ed days.
"Education must not be monetized. Every child deserves access to quality education and I am doing what little I can to ensure the same."
Her dream is to start an institution where she can provide free education to all. Her enthusiasm and ambition know no bounds. She is undoubtedly someone who will conquer heights with her zeal and perseverance. She is going to pursue her Ph.D. in the coming months and is the principal of G.R. PATIL Vidya Mandir & Jr. College, Badlapur.
To call Shobha Ma'am multitalented, would be an understatement! She is a voracious reader and writes beautifully!
"The one who wakes before the world.
The one who says the kind words.
The one who cares when in tears.
The one who hugs when in fear.
Uncomparable is her affection,
Irresistible is her perfection,
Unmatchable is her strength,
Unchaseable is her length.
She is a woman
She is a woman!"
This wonderful piece of writing by Shobha Ma'am, speaks volumes about her creativity and vision. For the person that she is, she deserves only the best! We wish you a Teachers day that's as wonderful as you Ma'am!

KC Mohammed Shakir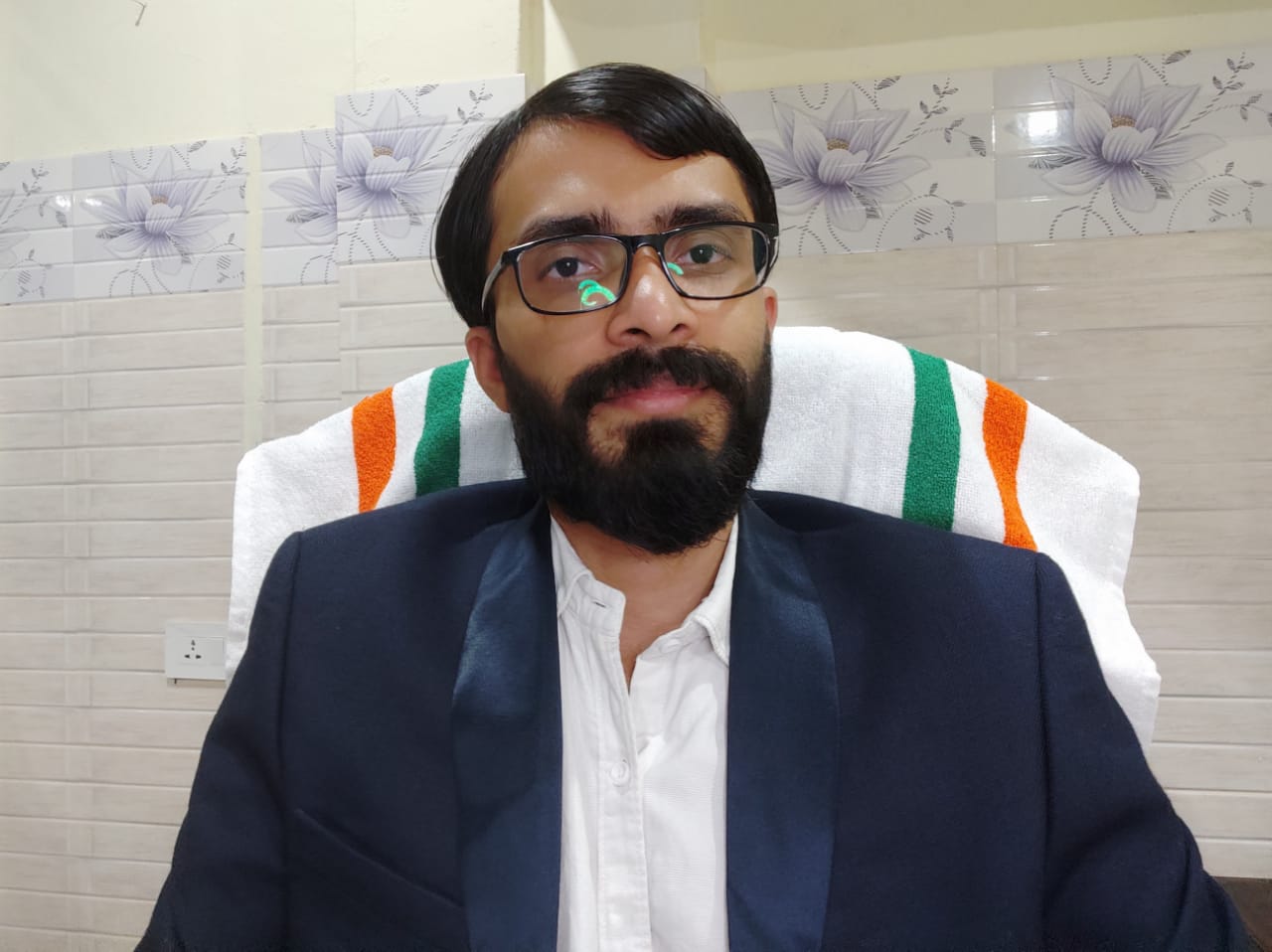 "Teaching is an art. Nothing more, nothing less." That's what Shri Mohammed Shakir has to say about teaching.
He hails from a small town in the Malappuram district of Kerala. Being from a small town did not stop him from dreaming big. With a strong academic background and a stronger passion for making a difference, he has been teaching for more than a decade. A philanthropist at heart and a teacher par excellence, Mr. Shakir has implemented new teaching strategies and methods in his school. He is currently the principal of Markaz Public School. With the help of the management and staff, the school has incorporated various activities to make learning fun and effective. They conduct remedial classes using innovative teaching strategies for students in need. Mohammed Shakir Sir has been training teachers for the past few years and has trained over a thousand teachers across Kerala. The one thing that he emphasizes is that a teacher must see every student as their own and that's when teaching becomes complete. His ideas are exemplary and his visions, beautiful! His benevolence knows no bounds, with his networking skills and charitable nature, he has helped a lot of families in need. From helping to conduct marriages to helping people put a roof over their heads to palliative care, he has been working around the clock to provide back to society. He says that the circle of people around him has helped him a lot and is a huge support. Shri Shakir can only be called a visionary, a man beyond words, and an asset to the nation!
Teachers like you deserve the best and we wish you the best of luck in all your endeavors!
Manikamma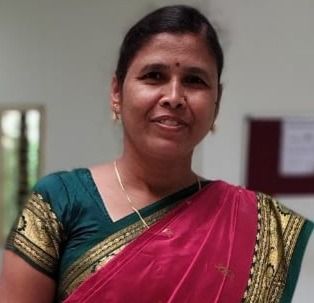 Synonymous with innocence and kindness, Manikamma from Gulbarga is a breath of fresh air.
"Teaching is not just about subject knowledge. There's so much more to it. It is about getting to learn new things every day, about touching lives and making a difference that counts." That's Manikamma's take on teaching. A multitalented person and an exemplary teacher, Manikamma has a doctorate in Sociology and is an Assistant Professor at Smt. C.B Patil Arts and Commerce Degree College, Chincholi. She's also the IQAC( Internal Quality Assurance Cell) coordinator at her college. A strong-willed woman and one who is of the notion that problems are just hiccups, stay calm, drink some water and they are bound to go away! This can be seen in the way she rose up to the challenges in front of her, upskilled herself, and continued teaching effectively. She has conducted several seminars for Women's Welfare and has contributed to society immensely. The dedication and commitment that Manikamma has is commendable!
Some teachers teach and certain others, stay in our hearts and with us till the end of time. I wish there were enough words to describe how much teachers influence us and how much they deserve.
To all the teachers who taught us that the distance from mistakes to success is just an eraser away, to the teachers who made us what we are, to the ones who held our hands and pushed us to do better, to the ones who taught us a gazillion things outside the textbook,
HAPPY TEACHERS DAY!
Teachmint offers the best-in-class education ERP solutions to educational institutes. Do check it out to provide a hassle-free experience to your stakeholders and increase your student enrolment percentage. With our advanced learning management system, you can improve the teaching-learning experience.

Suggested Read: 5 Ways Superintendents Can Build Strong Good Board Relations