The education sector has been rapidly embracing and integrating technology into its operational procedures. The technological advancements worldwide have brought along a dire need for a great transition to virtual learning. Consequently, educational institutions are adopting solutions to automate every possible aspect of their system and stay up-to-date. Currently, 63% of institutions worldwide have adopted automation tools of some form. However, schools have to opt for a range of solutions to fulfill their requirements, placing a strong need for a one-stop solution that caters to all the necessities.
School Management Software is an extremely useful and beneficial software program for institutions. It helps shift all manual tasks to digital platforms. It improves the effectiveness and precision of all work while helping the institution save time and resources. All activities become effortless, communication improves, and the educational system witnesses enhanced productivity.
A good system for school managementshould have innovative technology to enable the virtual management of the institution's data and resources, improving overall efficiency. Therefore, it is vital to closely inspect the features and modules of any management system before adopting it.
What is a School Management System?
A "school management system" may also be referred to as "school management software." It is a Learning Management system plus a data management system for e
\ducational establishments to manage students, teachers, and resources. It includes various elements, such as personnel, teachers, parents of students, administrative employees, and others.
It is a technology used by administrators in educational institutions to track, access, link, and organize learning operations. How the school management system works is based on the idea that this technology is intended to help educational institutions with their day-to-day functioning by streamlining administrative tasks.
These systems provide a wide range of services, including admission management and extensive performance monitoring. Typically, administrative management involves both the school and the students. Understanding how the school management system works effectively is important for educators.
School management software is an easy, simple-to-use web or mobile-based program with centralized data storage structures that facilitate data access from iPhone and Android smartphones for administrators, students, teachers, and parents.
Need for School Management System
Since it is a cloud-based program, any user with authorization can access data on their smartphones from anywhere in the world. It makes it simple for students, parents, and teachers to interact and communicate. The system is a constructive platform for interaction among teachers, students, and parents.
Here are some important reasons how school management system works for the schools: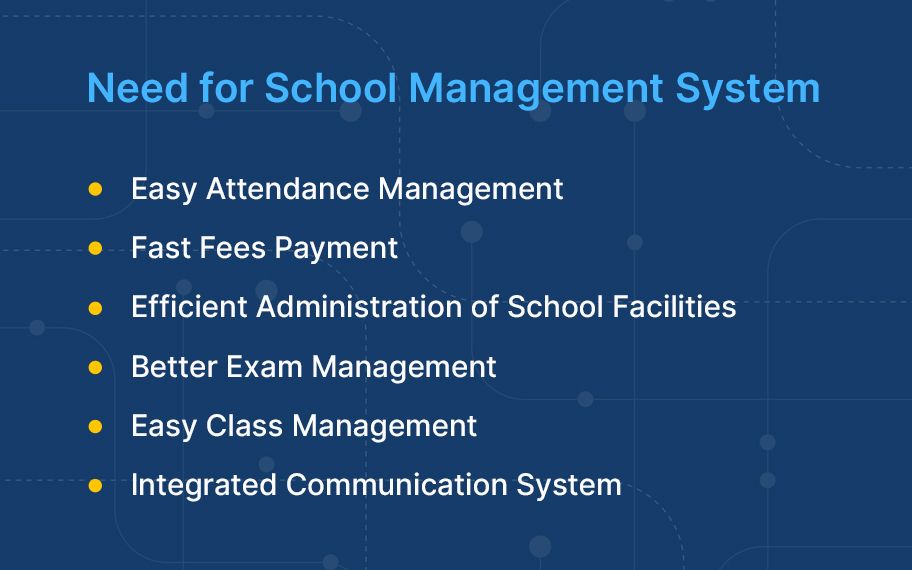 Easy Attendance Management
An essential component that highlights the need for school automation software is an attendance management system. Using a pen and paper to record attendance is tedious, time-consuming, and less precise.
The software makes it possible for you to efficiently prepare reports using various matrices. If a child is absent from school, you could send an alert to the parents. The software also stores attendance records online in the cloud so that teachers can access the information and keep track of the same.
Simplified Fees Payment
School management software minimizes the hassle of parents and students waiting in long lines to pay their fees. Parents can make simple online payments in a few clicks by using the parents' app. It allows for fast and secure payments without having to visit the bank or the school. It authenticates payments by producing and delivering text notifications and receipts. When a payment is due, the system notifies parents.
Easy Administration of School Facilities
Conventional methods of resource planning result in excessive budget allocation, overburdening the school administration. A school management system minimizes common issues by connecting students to school facilities much more efficiently and vice versa.
Exam Management
The traditional method of conducting tests has numerous disadvantages, such as printing question papers, maintaining privacy, and reprinting in case of a mistake. These actions call for extra expenses and consume quality time. An exam management system helps teachers efficiently administer tests & gives admins detailed oversight. Easy Class Management
Communication System
A school management system provides a single platform where teachers, students, parents, and other school staff can communicate. Facilitating internal communication, the platform links different sectors when the administration has to deliver urgent messages to parents. Additionally, it enables parents to participate actively in their children's educational process.
How School Management System Works?
The goal of education software is to streamline school operations. It concentrates on all the important teaching and learning techniques along with the administrative work of the school. It serves as a perfect tool that interlinks parents, educators, and students.
The school management software promotes an encouraging learning environment for the students. The teachers can use the software to reward and mentor their students regularly. Since it automates several tasks, it helps decrease the margin of human errors.Teachmint is an integrated platform solution that caters to almost every need of a learner and educator and is one of the most popular softwares of recent times. To be able to utilize the software to your maximum benefit, it is important to dive into the details of how the school management system works.
Understanding How Teachmint Works
Teachmint aims to globally transform the academic landscape and effectively improve education systems for every institute. Our innovative SaaS solutions help institutes digitize their management, strengthen teaching-learning infrastructure and adopt larger educational policies easily and effectively.
The best part about the software is the ease of use. This user-friendly solution comes with a clean dashboard that encompasses a range of options to assist with specific needs.
It is important to note that the software has different versions for teachers, administrators, students, and their parents.
Therefore, it comprises three integral components:
LMS or Learning Management System
ERP for Resource Planning
Digital Content to foster learning
The following sections explain how its different modules work to foster imparting and gaining quality education:
Fee Management
Every financial activity of the institution is digitized through the finance module. This provides for the efficient management of the institution's assets and the management of fee payments and receipts, financial activity, tuition waivers, and other services. A single system can be used to remotely create financial statements, budgets, and other internal reports.
Fee management is a demanding task with many variables. It is easier and more effective when software is in place to handle it, reduces the manual hours required to do this, and decreases the margin of human errors.
The school administration can find two different segments for managing fees:
Fee collection: The fee management software helps the schools to send reminders to the parents regarding fee payments. To guarantee that the fees is paid on time, reminders will be sent at a certain time and date as directed by the school administration. It helps monitor the Applied Fee, Discount Applied, Paid Fee, and Due Fee for different classes and students.
Fee Configuration: The use of the fee management feature significantly reduces the difficulty of structuring fees and discounts.
Admission Management
Admission seasons witness parents and students rushing from office to office with a stack of admissions forms and extra documentation in their hands. At the same time, school admissions departments hustle to process massive numbers of submissions and send out acceptance letters on time.
Teachmint makes it simple for educational institutions to gather and manage student information. Administrators are no longer required to manually collect each student's data. The admission management software allows them to automate the process of collecting information. The dashboard allows students to upload their data.
The admissions module moves the entire procedure online and allows for remote application forms and necessary paperwork submissions. It enables students to pay admission fees online and receive alerts regarding the status of their applications. Additionally, Teachmint also allows the admins to manually add the details of offline payments made towards admission, thereby ensuring that all the records are available at a single point.
It can automate the admissions procedure and cut down on waiting lists at the admissions desk. Users can get answers to all of your admissions-related questions on the same platform.
With an online admission management system, educational institutions can avoid laborious and time-consuming manual data management procedures. The admission management software allows them to securely store large data files. Teachmint provides effective data security for all stakeholders.
The admission management module serves as a one-stop solution for generating leads and applications and handling queries. Through this module, schools can lessen their dependence on traditional admissions procedures.
Simplify Your Student Admission Process with Teachmint
Classroom Setup Feature
The key function of this feature is its simplicity which facilitates easy administration. When each division of each class is classified separately, the administration is significantly simpler since it is more straightforward to identify a specific class or division.
Administrators can choose whether their organization is a coaching center, college, or school using the Classroom Setup option. By doing this, the administrators can modify the classrooms to better meet their requirements.
Administrators can designate class teachers for each and every class using the Classroom Setup function. In the same way, they have the choice to substitute another instructor for a particular allocated teacher in a given class.
The Classroom Setup feature will enable the teacher to set a timetable for the students that will be accessible to them, providing them with a schedule for the week and enabling them to make the necessary preparations.
Attendance Management
Traditionally, it has been the responsibility of the teacher to maintain class attendance. The entire procedure may now be automated with the help of Teachmint online's attendance monitoring software, requiring very few manual entries from the class teacher.
The errors will decrease considerably because there won't be much human participation in the attendance computation. Attendance can be easily updated and reports will be available with the most recent information.
Three separate time slots are available in Teachmint's attendance management system to record attendance throughout the day. Whatever fits the needs of the school may be done with this.
Assessments
Teachers can design assessments for any course, class, or subject they like. They can conduct different types of tests using this feature. Then, for the easy, medium, and hard categories, they can select a certain subject and the number of questions. The same applies to homework as well.
Educators can design timed assessments with relevant elements to allow for questions based on text, arithmetic, images, videos, and even audio. Teachmint allows teachers to assess students individually as well as collectively. Parents have access to their respective children's report cards. The chief administrator of the school management system has access to student results for every class and section.
Teachmint's auto-graded tests can be used to assess students' progress in MCQ, fill in the blanks, true or false, or assertion and reasoning format. As soon as the exam is over, teachers can share the results.
With the help of pre-loaded question banks, teachers may effortlessly organize competitive exams effortlessly. Using Teachmint, teachers can create tests in a variety of forms, including MCQ, subjective, true/false, fill-in-the-blank, assertion, reasoning, etc.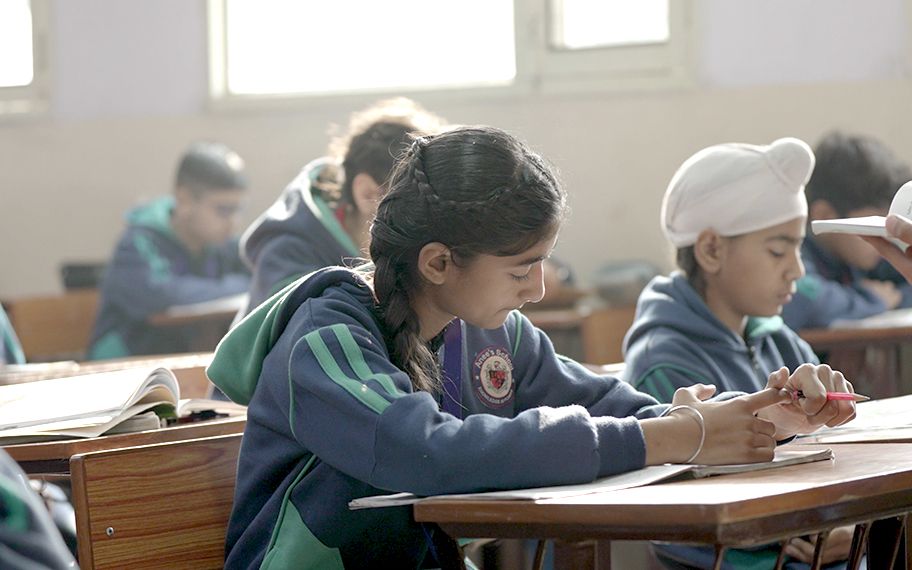 Yearly Calendar
The yearly calendar feature can help institutions streamline school activities by providing alerts on the relevant days. They can schedule holidays for certain classes and help make administration of each class more systematic. They can also schedule exams and class tests on a class- or division-by-class basis.
Schools hold a variety of events throughout the year. The calendar can help to provide the dates and times of the activities. The dates and times of the activities must be known by all students and teachers in order for participants to have enough time to begin preparing, for teachers to begin planning, and for other students to know when to come.
Once the entire year has been mapped out, a document will be distributed to the teachers and students so they can simply refer to it. Thus, how school management system works largely affects the administrators. It facilitates a complete year's schedule, including all activities to be held, holidays and vacations to be arranged, and tests to be conducted.
Communication
Teachmint enables administrators at schools to communicate with parents. They can quickly send parents important information. As a result, parents are made aware of the activities that are taking place on the school's campus
Push notifications make it simple for admins to communicate announcements to teachers and students. They can also view the timeline of the messages.
The chat component makes virtual learning more effective since it improves communication between students and teachers, which benefits both teaching and learning.
Reports & Analytics
This management module, which is one of the essential school ERP modules, helps educational institutions in developing 360-degree profiles of each student throughout their academic careers. It includes their name, address, phone number, email address, demographic data, emergency contacts, school records, extracurriculars, awards, and images. This data can be used to make student ID cards, inform parents regarding their children's academic progress and attendance, and notify them of any outstanding debts. Teachers and school management can quickly access this data to check and update student data and academic records and decide how to best support their student's achievement and learning.
Human Resource Management
This section brings forth two important features:
Staff Attendance: It comprises an overview of the total staff present/ absent. Moreover, it also helps monitor those who do not mark their attendance.  This section keeps track of both teaching and non-teaching staff.
Leave Management: It allows school administrators to record and sanction leaves to their staff. The platform provides easy access to information pertaining to on-leave staff, pending leave requests as well as past leaves given to different staff members.
User Management
Data is the most valuable resource for every institution. All educational institutions want their data to be safe and secure, whether it relates to students, teachers, finances, or any other kind of information.
By adjusting the admin access settings in Teachmint, institutions may protect their important data.
The institutions can assign tasks and duties to different people because of the availability of many administrators. Teachmint helps people be more productive by allowing them the ability to handle their part of the work without interference and modifying user rights.
The administrators have access to track and monitor the activity of many institutional operations. They can easily keep an eye on every vertical.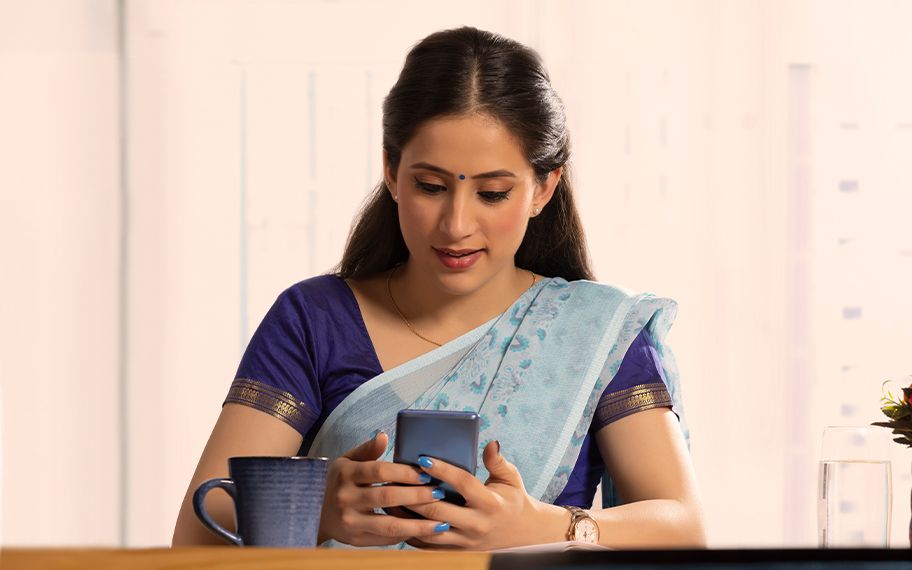 Facilities
The Teachmint dashboard for school administrators has some of the most striking features, including the following:
Transport: It is vital for schools to provide students with secure pick-and-drop. With the help of a school management system that has a transport management feature, you can monitor school buses, their location-specific settings, fuel economy, maintenance and repair schedules, and more. To ease parents and management's concerns, a transport management system gives you access to the real-time whereabouts of the school buses and their routes.
Inventory: The Inventory Management feature comes with an overview of the purchase order, item category, and total inventory. It categorizes units and helps track allocated inventory and total inventory worth.
Library: With the library management facility comes the ease of recording assigned and available books. The librarian can see which book has been issued to whom and can nudge the candidate as and when required.
Hostel: It allows the admin to look into the different aspects of hostel management, including the hostel type and warden assigned.
Digital Content and Study Material
Teachmint gives teachers access to a variety of note-sharing formats. Pictures, PDF files, Word docs, Presentations, tables, videos (under 150MB), and even YouTube video links can be shared by users. This helps teachers to provide students with a variety of multimodal learning resources that may be used to create a three-dimensional environment for learning outside of the classroom.
The teacher can check who has and has not viewed a specific study material once it has been submitted to the classroom. This gives important details about the students and the classroom.
The digital resource module automates the management of all the school's or university's digital content in a secure repository. This covers a wide range of publications, such as photo albums, publications, bulletins, movies, and audio clips. In addition to keeping track of what is borrowed and returned, this enables students to use e-learning resources online, depending on their availability.
Conclusion
Educational institutions of all sizes encounter several challenges when it comes to coordinating administrators, instructors, students, and parents. It isn't a cakewalk to keep up with student records, payments, and other administrative duties, especially for medium- and large-sized educational institutions. The introduction of automation via effective school management systems, such as the one provided by Teachmint, has empowered schools to reach National Education Policy 2020 compliance faster.