Schools witness thousands of admissions every session and hundreds of students passing or seeking a transfer. Accompanying them are numerous teachers, staff members, and resources. Managing all of these manually, without software interference in 2023, not only deliberately decreases efficiency but also indicates authorities' ignorance.
Cutting-edge technology finds use in every aspect of life, and the same also applies to School Management Systems. Providing a multitude of benefits, their importance in different prospects is discussed in the article.
Admission Management
Every academic session begins with numerous admission applications. Adding to the hectic work time, these are coupled with certain problems such as:
Management challenges due to several inquiries concerning admission
Manually entering each detail from the admission form into the database or school registers is time-consuming.
Document verification of every student
Specifying the document requirements to each parent where not everyone reaches the final step of admission.
The importance of school management portal by Teachmint for admission management to overcome such challenges is as follows:
The feature to create an admission portal that can be embedded into the school's website.
A dashboard with a categorized and tabulated view of every inquiry and in-contact individual.
It helps set up the forms for admission and inquiry, respond to queries, check up on the transaction, and follow up on parents for reminders.
Automatically indicates missing information from the form, thus disabling submit an incomplete form.
The admission management overview can be visualized according to preference, such as by applying filters for class, other categories, and month or week.
Admins can add a new lead and download the details. In the settings section, effortlessly manage web pages, and curate new or modify previous stages set for admission, inquiry and admission form, document list, and fee structure.
Fee Management
Fee management is vital for running a school, and working out the accounts is no child's play. Solely depending on humans slows down the work and creates room for miscalculations and mistakes. The importance of school management software by Teachmint is that it provides reports generated with interceptable information that can benefit the schools.
Fee Reports and Research
Digitization in this sector eases the work significantly and facilitates automated and speedy report generation for different categories. The generated charts give the fee amount overview as well as the student fee overview. It helps in researching the issues or problematic elements that hinder the growth of schools.
Teachmint's fee portal enhances the management experience by providing
A simplified overview with multiple filters.
Admins can view total and department-wise collected fees.
They can further check them based on the mode of payment and find out the status of incomplete fees.
The system does not disturb the current fee collection method of the school.
Both online payments and cheques can be accepted, and their information can be uploaded.
To ease the operation, it introduces three trusted gateways, Easebuzz, Razorpay and Cashfree Payments.

Inventory Management
Schools deal with numerous resources like fans, benches, seats, tables, library books, trophies, and other necessary items. Having a digital view of all of these will increase the decision-making speed, which is where Teachmint's Inventory Management System comes in. The portal allows admins to check the availability of items as well as add the recently bought ones to the list.
Additionally, the allocated person and condition of items are also represented to avoid bias and hold accountable the wrong person. Allocation can be done through a click, removing any need for paperwork and a lengthy process. Simply contact the administrator, fulfill the requirements, and carry on with the work.
Transport Management
Good transportation services are a basic necessity for students coming from different locations-some nearby and some far-off. Parents often turn skeptical about their child's safety due to a lack of communication and an inability to track. Therefore, this problem is worth noticing and solving.
Therefore, Teachmint has introduced a GPS-tracking-enabled transport management system for schools. Parents can easily know the live location of their children without bothering anyone and themselves. The Integrated School Platform provides a systematic overview of concerned details like vehicle routes, vehicle numbers, number of stops, and staff members in the vehicle.
The students' names and contact numbers on the bus are also displayed to inform them of any problems. Also, changing the transport route or vehicle and staff is no longer a lengthy paperwork process. All of it is easily achievable through this portal.
Read - Transport Management System - All You Need to Know
Hostel and Library Management
Hostel allotment is another area that requires loads of paperwork, running around for different documents, or checking the availability of wardens for assigning rooms. With all the documents already uploaded on the portal, a hostel management system is an easier, and time and effort-saving approach to allocating a room to children. The officials can easily manage the information and reallocate the rooms based on requirements.
The automated library management option facilitates handling thousands of books. The school librarian can upload new information and remove the previous one from the database. Also, they can get an overview of the available and allocated number of books and copies. They can also update the status as assigned or returned and search for the books through the search option.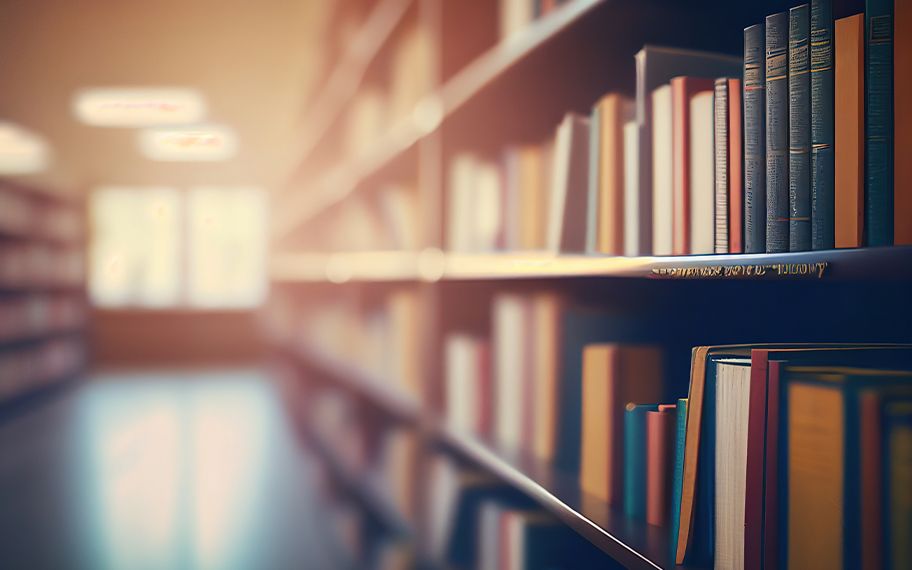 Attendance Management
Student attendance is a major factor in deciding whether they are eligible to appear for exams. It needs to be regularly monitored to avoid leading to a session loss. Therefore, digitalization and attendance management are highly important. The following points highlight the importance of school management software in Institutes:
It saves time for the teachers, where usually five to ten minutes out of forty minutes of class are wasted in maintaining discipline and taking attendance.
The already available list can be updated as present/absent with a click, saving a good amount of time.
The data is further visible on the portal with all the related information.
Apart from the basic information about students and teachers, it exhibits the number and percentage of present students, marked and unmarked attendance for a day.
The displayed information can be further modified to provide insight into session and yearly basis data.
There is a separate category to indicate students with low attendance. They and their parents can be notified for timely action.
Furthermore, a day's attendance is important for school announcements as well. The principal's announcement or special sessions can be organized depending on the attendance percentage of a different class.
HRMS
Monitoring staff attendance & leaves is as important to the school administration as monitoring student attendance. It determines their salary and the possibility of a leave grant. A summarized view indicating the total leaves claimed and remaining ones will benefit them and plan their time and syllabus accordingly. This generates the importance of School Management Software such as HRMS.
The leave application, its approval, and rejection are time-consuming processes. The portal allows clear information on total attendance for any day of the session and on the whole. It also provides data on the staff on leave, individual leaves granted, and remaining for each member. Other performances and events can be simultaneously compared before granting leave, thus easing the process.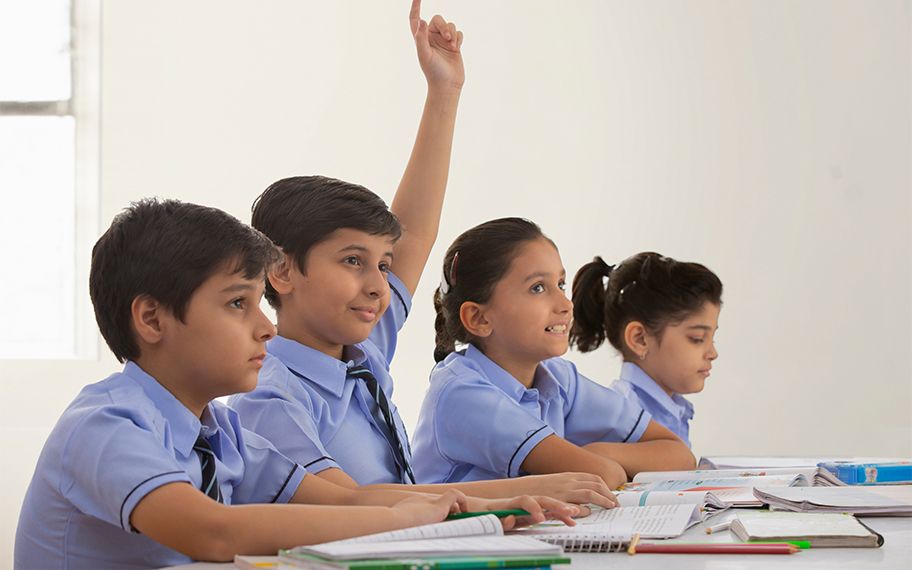 Website Builder
Building a website for the school is one of the marketing techniques that holds immense potential to attract students and funds. It displays the schools' specialties and uniqueness, showcasing school toppers, competition winners, events organization, visits of chief guests or famous and learned personalities and more.
Creating a website may seem challenging owing to the technicalities involved. Teachmint, however, makes this task easy and accessible. Build the website from scratch or use the provided template. Customize any part solely for the school and incorporate even the minutest detail to ensure exhibiting every facility and service offered.
The sections with headings provide clarity and convenience by stating the required type of pages, providing their template, and setting up the theme, navigation menu, and every other detail. Schools can design the web page, especially for the school, through these without external assistance.
Delivering Education
The traditional educational delivery seeks a change in the present era of technological advancements. Teachmint's school management software provides the facility for conducting live classes and access to their recordings. These benefit both students and teachers in different scenarios.
Benefits of Live Classes to Teachers
For instance, teachers have some important work to do or are on leave. They can conduct a class or two at their convenience.
Benefits of Live Classes on Syllabus
Also, the syllabus of a few classes will not be compromised if live classes are adopted. Similarly, assuming the teacher is on maternity leave or suffering from a light medical emergency. They cannot visit the school but can take classes. Bringing the classroom to them will be beneficial for every involved individual.
Benefits of Live Class to Students
Students can also benefit in case of a medical emergency, chronic health issues or students working on national level competitions need not take half or complete a year break.
Even a live classes feature can be introduced to enroll a specific batch of specially-abled students in the school. They can access the latest education system, appear on the boards, and continue their education. Physical health can not restrain any child now owing to our School Management System.
Encouraging communication
Communication is among the important features required between administrators, staff members, students, and parents. Traditional school settings often lack the communication aspect.
Easily Generate Assessments
The system provides more than 20 lakh questions that ease and decrease the time required to create a test or assignment. Simple settings require the number of questions of each type followed by a selection of questions. The mentioned number is inclusive of all the types of questions available in a variety of subjects. Invite the students to take the test through the notification, which will be reflected on their app and calendar. Students can take the test and assignment based on their convenience or a scheduled time. The portal will reflect the number of complete and pending assignments, which can further be reminded to the students.

Easy Analysis of Students' Performance
The test results will be generated by comparing each student's position along with questions and subject-wise reports. The subject-wise student report indicates students' best and least grasped subjects, while question-wise reports assist in deep analysis. It does so by stating the marks obtained in each question or analyzing their solution for a specific question. It indicates the information on conceptual clarity, memorizing problems or problems in expressing or stating the answer. Subsequently, it can be used to generate a customized solution and communicate it to the students and parents with a strategy.
Providing a Database and Reports Generation
One of the most significant features that highlight the Importance of school management software is the storage and proper retrieval of information.
Error-free operation: The information, once updated, can be used for subsequent operations without re-entering the information, thus reducing the chances of error.
Overview: It can be directly assessed through students and teacher directories, where a bird's eye view provides all the relevant information about the enrolled individuals.
Detailed and Categorized View: Furthermore, clicking the information provides the remaining information like personal information, address, medical records, parent's or guardian's information, academic qualification, and other necessary details.
Application: The utilization is directly witnessed while developing report cards, IDs and certificates, providing discounts, or implying fines.
Apply Discount: Take the example of applying for a discount. Let's say a discount on next quarter's semester fee applies to students scoring more than 95% marks in exams or at most 98% attendance (single girl child example). The data is already present in the database, and the filter application will provide the eligible list.
Curate ID Card: Generate an ID card in any format, a certificate with all the already available information. Print them or share the file for authorization, saving time for more productive activity.
Design and Share Report Card: Report card generation is further made convenient with easily customizable options, multiple grade columns, introduction or removal of subjects, and relevant information. A single format that can be printed multiple times and designed specifically for the school and by the school.
Gain Study Material
Practice and revision are a must for any student to keep the concepts in mind. Often it is the most negligent aspect whose importance is rarely understood by the students and rarely explained by the teachers.
Why does Teachmint emphasize Revision Content?
No matter how better a concept's clarity is, the brain will forget it without repetition. For instance, try to remember the laws of motion, the value of the gravitational constant,  or define inertia or electro positivity.
Students who need to face the examinations must have these things on the tip of their fingers. The constant revision will not only help them learn new things but also enhance their application power. They will be able to think more, apply science concepts to innovate new things or modify their application in the already present. It is the key to innovation.
How Teachmint Helps in Revision?
Questions: Concerning this, the storage of more than 20 lakh questions can alternatively be used by students for practice. They can revise their memorizing and conceptual clarity by solving the questions.
Study Materials: Teachmint has brought forward a creative set of ideas for a theoretical or conceptual revision.
Digital Content: Apart from study materials, which will soon be released, more than 520 hours of digital content are available. These videos have been curated, keeping the lack of interest in studies or revision in mind. These are engaging study concepts presented in the form of reels available on social media. The animated version will attract the students, and the short duration will not make them seem lengthy. Additionally, beautiful depictions coupled with voice and diagrams will enhance its retention.
Planning and Scheduling
A calendar is seen in almost every classroom and staff member's office. But they do not provide dates for events and examinations. Neither they specify attendance for any specific date or leave of any member of the transport department. Understanding the significance of these and several other pieces of information required to plan an event, the yearly calendar is a highly important part of the School Management System introduced by Teachmint.
Summarizing all the organization's week-offs, holidays, exam dates, and leaves, it is a one-stop solution to plan or spontaneously organize an event. The organizer can ensure maximum head count, easy transportation if the event goes late, a spontaneous announcement to parents, and numerous other conveniences by a click within minutes. Similarly, planning a competition or a tour to any place can be done considering the test or examination dates and vice versa.
Manage Roles & Permissions
All the previously stated information and usages are provided with variable access to each individual. Respecting privacy and avoiding chances of fraud, access to every section can be controlled by the administrators.
The settings control the type of operations teachers and other job roles can perform. Making it highly user-friendly, this section defines different job roles. The admin can create and delete new and existing job roles, respectively.
For instance, accountants will have nothing to do with results, ID cards, content, or classroom attendance. Therefore, they will not be given access to them. However, they will need control in the fee section, inventory management, overall collection, and other relevant sections. Similarly, teachers mainly deal with attendance, academic content, and related sections. Balancing roles & permissions hence will enable very smooth functionality acriss the administrative hierarchy.
To Sum Up
The constituting features of different facilities highlight the importance of School Management Software for a school. It oversees the complete management of each department, enhancing the speed of work and summarizing the enormous amount of data. The school management software reports can further be used for analysis and devising better improvement plans with the aim of the school's exponential growth. In short, apart from the features, the accompanying analysis derived from these holds high potential for school development and would certainly be their partner in accelerating their speed to fulfill NEP 2020 goals.
To stay updated follow Teachmint News