"Inspiring"
There's no better word to describe the journey of Mr. Rahul Gour from Bhopal. He has been teaching for 4 years. He had his own coaching institute set up in Bhopal and had been running it for 3 years. When the lockdown was announced, he didn't know what to do.
"90% of the students went back to their villages. We didn't know how much longer the lockdown would last. Some online teaching platforms were charging a huge amount and I had no clue about the next move or what to do next."
For Rahul, teaching is not just a profession, has never been. He has been taking classes for competitive exams and had more than 200 students enrolled in his institute. He was working in Hoshangabad, Madhya Pradesh for a year and started his own coaching institute in Bhopal. The students were from nearby villages. They had taken rooms for rent and when the lockdown was announced, more than 90% of the students went back to their village.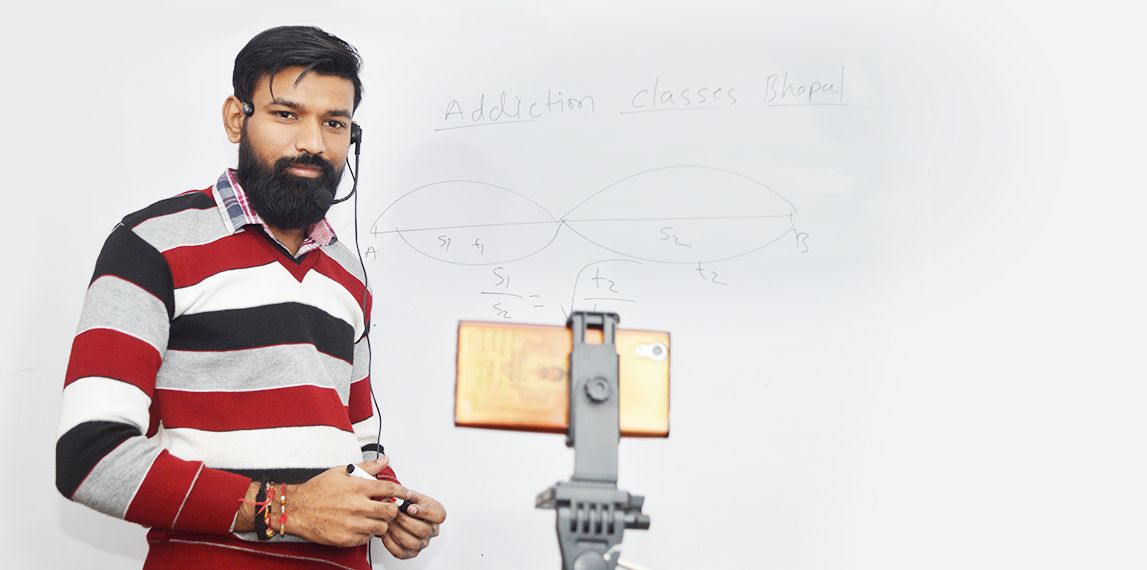 He had to start from scratch. Some of the online teaching platforms that he came across were charging huge prices and that's when he started teaching on zoom.
"I started teaching for free. As it is, the fee that I charged was minimal. I had to charge so that I could manage the rent and other expenditure for my coaching institute. When I started teaching online, I could cut back on those and hence, started taking classes for free."
He used zoom for a while but taking attendance and monitoring the students were difficult. Things were not organized. He struggled with managing all things at once. Students who missed one class had to be brought up to speed in the next sessions and this was taking a lot of time and effort. His earnings were not great. He was searching for an app that was a one-stop solution or at least one with a recording feature. Unfortunately, most of the apps that he had tried charged for the recording feature.
How Teachmint Helped Rahul
Rahul came across a YouTube video about Teachmint and was impressed by the features. With Teachmint being free, he was able to continue his classes for free and the live class recording feature has benefitted him a lot. He has over a hundred students now and the functioning has been smooth and efficient. The user interface of Teachmint was easy to understand and that helped him focus on the things that matter. He uses the online whiteboard feature on Teachmint and this helps him to interact with students in a better manner. He added that he has used a lot of online whiteboard and loved the Teachmint version as it was easy to write and insert text and images on Teachmint's online whiteboard.
"I thank Teachmint from the bottom of my heart. I used to note down the features that I would need from an online teaching app and I got all of that and more from Teachmint. It feels like I am using my own app."
Result After Using Teachmint
Teachmint helps me stay organized since everything is available in one place.
MCQ tests are really beneficial for online tests
Online tests help me save time since everything is just a click away.
When a new student is added, they can refer to the recorded live classes and this saves a lot of time and effort.
Rahul is wordy about the proactiveness of the Teachmint team and how easy it is to give feedback with Teachmint. He loves the regular updates. He is an example of how quality is not always expensive and Teachmint is yet another example of the same every day, we are working to stay true to it.