"Teaching is not just about subject knowledge. There's so much more to it. It is about getting to learn new things every day, about touching lives and making a difference that counts." Says Manikamma from Gulbarga, Karnataka.
Manikamma is multifaceted, juggling multiple roles and acing every one of them like a pro. She has done her Ph.D. in Sociology and is an Assistant Professor at Smt. C.B Patil Arts and Commerce Degree College, Chincholi. She's also the IQAC( Internal Quality Assurance Cell) coordinator at her college.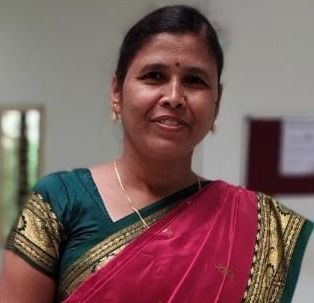 She says that the crisis that COVID 19 put forth was not small. She didn't know how to continue her classes. As mentioned, she is multifaceted and adapted to online classes. She conducted a webinar on "Problems that Women Face during COVID". She was using Google Classroom to conduct classes for her students but that didn't pan out well . The students often complained about video and audio quality. It was difficult for her to share study materials and take attendance.
" I was searching for an app that would fit all my requirements and luckily enough, I found Teachmint. I have been using it ever since and I made all my colleagues download it. Now, my whole college is using Teachmint. I have suggested it to all my friends who are teachers."
Initially, Manikamma thought that Teachmint would be difficult to use since there are a lot of features. She went through the tutorial video and couldn't believe that it was so easy. It has been more than 3 months since she started using Teachmint and there are only great things that she has to say about Teachmint.
She handles more than four classes in Teachmint and has over a hundred students. Manikamma is a pivotal part of the Teachmint community. She said that one of the best things about Teachmint is the team. She had reached out with a couple of queries and she loved the way her doubts were handled and she feels that Teachmint is home.She added that she's a proud user of Teachmint and want to see Teachmint conquer heights.
Her students had conducted various activities for her on Teacher's day. She loves how easy Teachmint is and couldn't stop talking about the live recording feature. Automated attendance is another favorite feature. Manikamma also added that they plan to conduct National Level Virtual Conference, various college programs and special lectures using Teachmint.
She says that it is hard to use any other online teaching app after using Teachmint because that's how easy and effective Teachmint is. She believes in the holistic development of children and works everyday to ensure that quality education is taken across to the students.
" Anybody can come up with excuses. I wanted to overcome the limitations and make the best out of whatever situation I have at hand. There might be network issues, the connection might be poor, the phones might not be great, but the point is to do it still."
The dedication that Manikamma portrays is commendable and we look up to teachers like her and take inspiration from them on a daily basis.