Star School Ambassadors is a monthly program to recognize and reward the individuals who have put in extra effort to digitize their schools. These are top users of our modules, who have not only streamlined their operations but also made the best use of our resources to raise their schools' effectiveness and efficiency.
Teachmint congratulates these school leaders from all around India, who went above and beyond to digitally transform their institutions. Here are our stars of the month.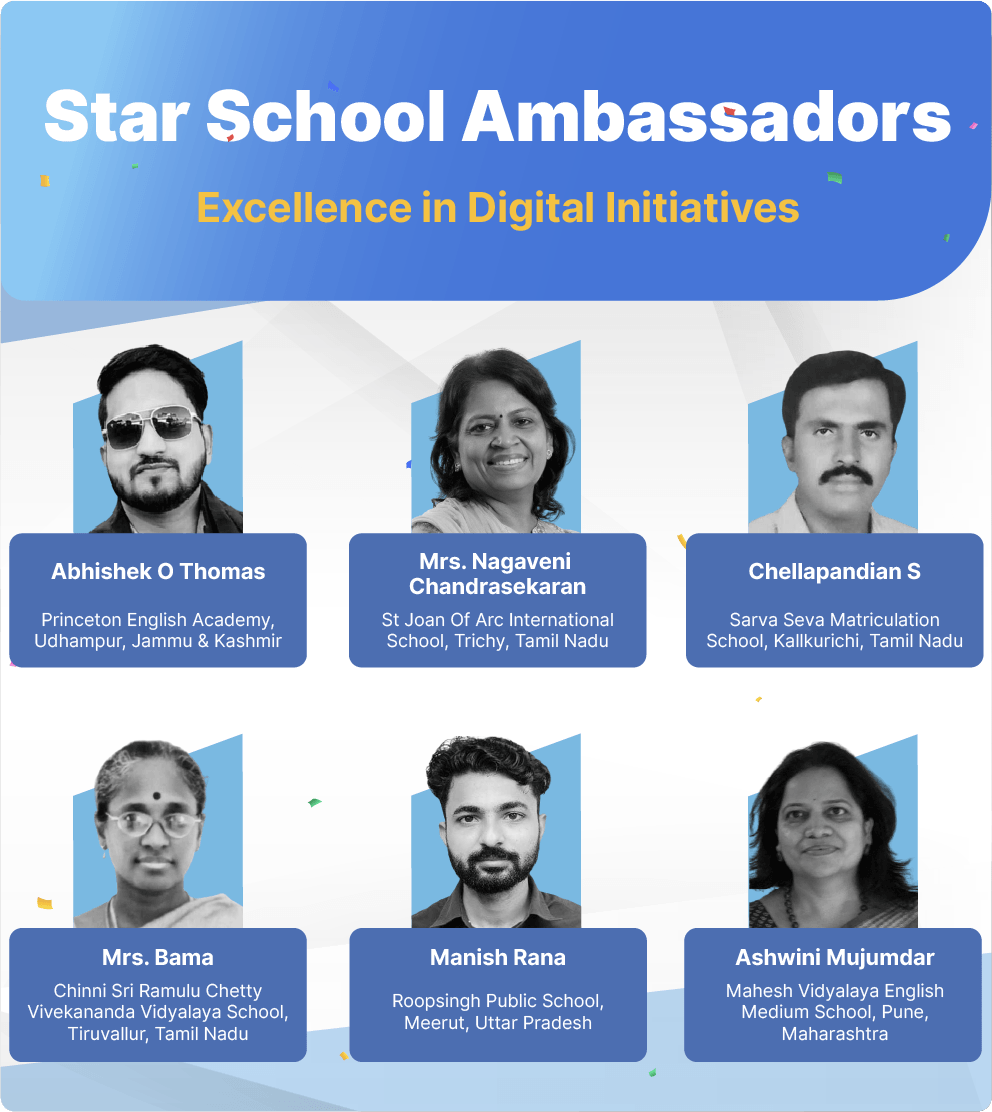 These school leaders have taken the valiant step toward making a difference in the way their institutes function.
With automation seeping into every area of administration nowadays, it is becoming increasingly important to digitize school operations as well. It makes the work of all stakeholders several times easier and reduces inherent errors in the system. Our stars are leading the way to the future by example. It helps not only with their school & its functions but also others who are not certain about taking that extra step. Teachmint's Integrated School Platform can save you time, cut costs, and helps automate your school's entire functioning seamlessly from a single dashboard. Are you ready to stand out from the crowd and make a difference? Visit our website now!