India has been blessed by some of the best teachers the world has ever seen. Teaching is a divine profession and nothing can match the commitment and dedication that teachers have towards their job. Today we will be talking about some of the greatest teachers of India and their contribution to the education sector and society. India has a rich history in terms of education. We know that Aryabhata invented zero and that Indian teachings have paved the way for a lot of innovations and inventions.
While talking about great teachers of India, it is important to talk about one of the most famous personalities in the field of education in India, Dr. Sarvepalli Radhakrishnan.
Let us start this blog by talking about one of the great teachers of India, Dr. Sarvepalli Radhakrishnan.
1.Dr. Sarvepalli Radhakrishnan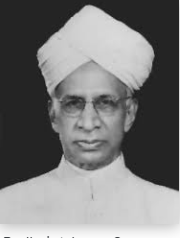 Dr. Sarvepalli Radhakrishnan was the former president of India. Born on September 5, 1888,  at Thiruttani in the then Madras Presidency, he was an eminent professor in philosophy and a statesman. Born to Sarvepalli Veeraswami (father) and Sarvepalli Sitamma, he was an excellent academician. At the age of 17, Sri Radhakrishnan joined the Madras Christian College and obtained a Masters in philosophy in the year 1906.
He was a scholar par excellence and has been awarded many great titles. In the year 1954, he was honored with Bharat Ratna and in 1968, he became the first person to be awarded the Sahitya Akademi fellowship which is the highest honor conferred by the Sahitya Akademi on a writer. To commemorate his birthday and his contributions as a teacher, September 5th is celebrated as Teacher's Day in India.
2.Dr. APJ Abdul Kalam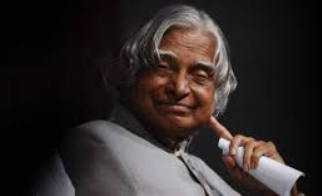 "The best brains of the nation may be found on the last benches of the classroom." said one of the greatest leaders India has ever seen. He was synonymous with energy and compassion. A true leader and a wonderful teacher, he has touched the lives of many in unimaginable ways. When he was asked about his greatest victory, he told the gathering that he loved being a teacher. This statement, coming from the former president and a scientist, showed how great a man he was. He always said that he would like to be remembered as a teacher. He was born on October 15, 1931, in Rameswaram, Tamil Nadu.
He steered India in the right direction and has won many accolades over the years. Among his numerous awards were two of the country's highest honors, the Padma Vibhushan in 1990  and the Bharat Ratna in 1997. When we talk about teachers in India, we cannot sideline the great contributions of sir Kalam. He utilized every opportunity that he got to teach. His contributions to the scientific community are commendable and India will always be proud of this great visionary.
3.Rabindra Nath Tagore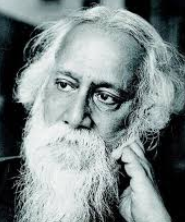 "A teacher can never truly teach unless he is still learning himself. A lamp can never light another lamp unless it continues to burn its own flame"
Rabindranath Tagore is one of the most widely acclaimed writers of India. Through his writing style and poise, he left a lasting impression in the minds of his readers. His brilliant works brought him the prestigious Nobel prize for literature. His educational model was unique and interesting. It  explored realms that were otherwise left untouched by many. In 1940, Oxford University awarded him with a Doctorate of Literature in a special ceremony arranged at Shantiniketan. Rabindranath Tagore was born on 7th May 1861 in Calcutta. According to him, education should aim at Self Realization, Intellectual Development, Physical Development, and foster love for humanity. He was a true leader and a famous personality in the field of education in India.
4.Savitribai Phule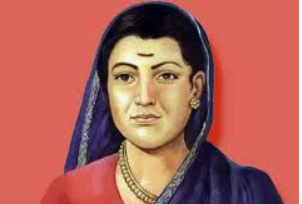 Savithribai Phule is too strong a name to be sidelined. She was the first female teacher of India's first women's school. She has played a pivotal role in the history of education in India. She was born on 3 January 1831. She was a pioneer in the field of women's education and at the forefront of imparting education to all people. She fought against the atrocities of the upper caste and relentlessly fought for the betterment of women. She played an important role in changing the face of education in India and in throwing light on things that mattered. She opened a school for girls from lower caste and the important point to be noted is that she did all this in a time when women were asked to sit at their homes and were banned from speaking. She was the harbinger of changes and one of the greatest teachers the country has witnessed. Even the British government acknowledged her efforts.
5.Chanakya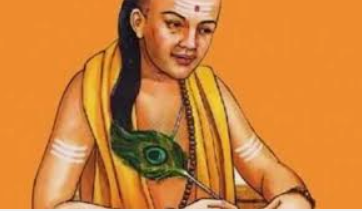 While talking about the teachers of India, we cannot leave Chanakya behind. He was an ancient Indian teacher and a philosopher. He was one of the first scholars of the country and was known to have had knowledge of medicine and astrology. He was a counselor and an adviser to Chandragupta, founder of the Mauryan empire of northern India. Chanakya is remembered for his ruthlessness and trickery and praised for his sound political wisdom and knowledge of human nature. The well-known usage "Chanakya tantra" says a lot about his wisdom and trickery.
Conclusion
Geniuses are not born, they are made. The five teachers of India that we have discussed today are the part and pride of our nation. We should always take a piece of their teaching no matter where we go because each of them radiated different values and principles that we should swear by. Though these great personalities are not amidst us now, it is their hard work and commitment to teaching that has steered us in the right direction. Today, if we are teaching and learning from the comfort of our homes, it is because these teachers of India taught us right. They assisted us in our discovery and helped with great innovation and inventions.
We hope all the teachers reading this blog are inspired by the great teachers of India and that will further inspire the generations to come.
If you are trying to start online teaching and are searching for a good online teaching app, Teachmint is the best App. With this one-stop solution, you can manage live classes, there's real-time student-teacher interaction, automatic attendance marking, and more. Download the app now.