"Roll number…", "Present Ma'am", and our day began. Several students were introduced to a more sophisticated process that required them to punch their ID cards into a scanner. A few students got through the changeover from the pen-and-paper to the computerized technique.
Attendance is among the most significant aspects of operations in educational institutions. An effective attendance system benefits the institute and the student's progress. Before the widespread use of attendance trackers, manual attendance taking was not the only popular practice. Data management solutions like Microsoft Access were once fairly popular as a digital version of the manual system roll call approach. Many of the duties were simplified, including finding a name, calculating the days the participant attended, and more.
Merely substituting the traditional pen and paper with a machine does not address the problem of the time required for entering the data. But adding an attendance management system to the institution's ERP system is unquestionably one of the best developments.
Learn what is attendance management system and how a computerized system for keeping track of attendance increases classroom efficiency, boosts student achievement, and increases parents' confidence in the school's administration.
What is Attendance Management System?
An organization uses an attendance management system to track the management's time and attendance information. Using a precise attendance management system, you may calculate your staff's working hours and save time and energy.
Similarly, educational institutes can use the system to record, access, and retrieve the attendance information of their students.
The attendance management system uses smart devices to record and store student attendance information. The system gathers attendance figures, organizes, saves, and analyzes the data. It creates daily attendance records that are highly accurate and effective in keeping track of students' presence for the faculty. Student attendance systems save teachers time by allowing them to record student attendance during lectures electronically. It is used to keep track of a student's attendance, absence history, and other relevant records.
The daily attendance procedure can be sped up using student attendance programs to track and record everyday student attendance. School administrators can enter, administer, and collect daily student attendance data using an online attendance management system. This software enables teachers to create 100% correct student attendance reports and track student attendance.
In addition to keeping track of regular attendance, the system functions as a smart communication tool for students, teachers, and guardians to keep them informed. The current modern learning systems can even be combined with the online student attendance management system to manage grades, timesheets, behavioral reports, etc. Most of these platforms keep attendance records for each day, each subject, and each class.
Alternatives for Manual Attendance System
The teacher is nonetheless responsible for tracking and reporting absentee students, even though the role is mostly administrative in nature. This is because students engage with the teacher the majority of the time, and their absence or presence has a significant impact on the teaching-learning process. Although, one should take into account the fact that one of the most unforeseen effects of having teachers maintain a school's attendance records is that the process consumes valuable teaching time, taking away several minutes of class activities, conversations, information, and learning each year.
And for this reason, we need to find better solutions to the attendance monitoring issue. Instead of nitpicking over a job that is neither rewarding nor creative, alternate techniques of checking attendance efficiently, quickly, and in real-time should be explored. Some of the alternatives are as follows:
RFID-Based Attendance Management System
The entire class' attendance may be quickly and accurately tracked using radio frequency identification. Each student receives a chip card with a unique identity (UID) number, and an RFID card scanner is set up outside each class or at the entryway to the school. Students must always have their smart cards with them when going through the scanner. By reading the UID number, the reader may read multiple smart cards at once.
As a result, it is possible to track the attendance of many students quickly and automatically. An integrated learning management system can retrieve this information from the wireless RFID reader. Hence, the attendance information for various courses and sections is accessible to the school administration in a streamlined format and in real-time.
Biometric System Solutions
Biometric systems constitute the most accurate and dependable attendance-tracking solutions available in the educational software industry. The system records each student's fingerprints. The student is recorded as "present" when they place their fingertip on the biometric system. As each fingerprint is distinct, there is almost no likelihood of proxy or fraudulent attendance. Integrated school administration software can also access this data, which administrators can view in real-time.
Different software opts for different representation formats for the collected attendance data. While some choose to present them in tables, others might use graphs or charts. However, the purpose is to favor a quick grasp of the information and easy analysis.
Attendance Management System Application
A school attendance application is the ideal all-in-one solution for tracking and communicating attendance. So the teacher can quickly register attendance for the class. Parents can request a leave of absence for their child via the app. The application will display "on leave" as the status for absent students. This results in saving time and provides the teacher with some much-needed relief from a tedious administrative task. The school application's Push Notification feature allows for sending a message to parents directly from within the application. When parents get a message or SMS alerting them immediately that their child is missing, they can act quickly to find out where the child is. As a result, the application guarantees the children's safety, which makes it an essential component of every school administration system.
What is Attendance Management System's Need?
One cannot dismiss the significance of technologically attempting to convert a few of the most relatively common duties in an institution now more than ever with classrooms embracing technology. Advanced Student Attendance Management Software makes it simple to mark student attendance, track it, and compile massive amounts of data to create attendance reports. It would assist an institution in avoiding data inconsistencies, enhancing operational effectiveness, minimizing manual labor, and efficiently tracking student attendance for day, course, week, and classroom.
On the other hand, attendance is a key consideration when evaluating a school's effectiveness and a sign of success. Students who repeatedly skip class are at risk of experiencing poor academic performance and educational accomplishment. As a result, monitoring attendance is of utmost importance to educational institutions. Here are some of the reasons for the need for an attendance management system in an educational institution:
Convenience in Recording Attendance
Keeping track of attendance manually might be time-consuming because numerous students are in each section of a particular class. An online system can eliminate the inconvenience of beginning a class with a physical register. The majority of schools are using an attendance tracking system. The parents/guardians are now also informed of the student's attendance as they enter the institution, and an automated system likewise accomplishes this.
Security of Records
Manual entries are open to change or modification later by anyone. The automated method keeps the data in the ERP and is secured against tampering. Parents are always aware of where their kids are at all times and on any given day. They only need to use their login information to use the attendance management system and keep an eye on their security. As a result, it provides schools with a more secure solution.
Time Saving
It takes a lot of time and effort to take attendance the usual way, which involves calling names and filling up spreadsheets for each class. It can be exhausting to sit through almost ten minutes of attendance at the start of class. It also drains quite so much time away from the entire period, which could instead be used for learning. Thus, an automatic attendance management system is more efficient and saves time for everyone. A very sophisticated biometric attendance system marks the teacher and student's attendance in a matter of seconds, and this information is subsequently entered into the software.
Prevent Proxy Attendance
Higher-level students and college students frequently use proxies to manipulate attendance records. You may put that worry to rest by using a networked student information system and attendance management system. Students would need to be actually in the classroom at all times, and it would be nearly hard for them to manipulate attendance through these technologies. This may be a very effective method for teaching students to be on time and to be disciplined.
Saves Money
Institutions can now eliminate the paper costs they previously experienced thanks to the inclusion of student attendance monitoring systems. The entire attendance process is now both cost- and environmentally efficient because attendance will only be recorded digitally moving forward. The money saved by not having to buy paper can be used for additional administrative or infrastructure projects. These systems' user interfaces are easy, making it simple to discover and operate their capabilities. This makes it simple to retrieve data. Another significant benefit is that it increases productivity because there is no physical work required, and teachers have more time to devote to their individual students' learning.
Benefits of an Attendance Management System
Comparing a student attendance management system to a manual one, there are significant benefits. Every school must make the switch to this new automated method. Although stakeholders may need time to get used to this new system, the investment is still worthwhile.
Schools must change to keep up with the rapid development and automation of the world around us. We must develop fresh approaches to solve problems that have existed for a century. By doing this, you can make absolutely sure that we're constantly progressing. Here are some of the benefits of the attendance management system:
Data is Accurate
Manual attendance verification is prone to human error. As a result of the process being handled by a computer, collected data by a computerized system is more reliable.
A student attendance management system can keep track of the precise time an individual arrives at an institution. The time is documented as soon as the student scans their fingerprints or connects to the system because everything is done by machines.
By using the previous method of collecting attendance, teachers would merely verify whether or not students were there. They are far too busy to inquire about the pupils' arrival time at school. Apart from that, if the teacher inquires, the children are able to make up an incorrect arrival time.
Data is Secured
An additional issue that this technology can tackle is students' behavior in clocking in other students' attendance on their accounts. Manual attendance is a challenge because it counts individuals as having attended class, although they still need to. Each student uses a different set of credentials to record their attendance using an automated system. Students will only be allowed to log in to their attendance if they are in class.
After establishing the framework, departments create numerous levels of protection to ensure the data's protection. This indicates that the data can only be accessed by those who are authorized to do so. There are two different systems for tracking students' attendance. School attendance systems might be web-based or cloud-based. These two have distinct benefits over one another. But, school management systems that are cloud-based are a better choice in terms of security. In comparison to the web-based alternative, it includes additional layers of security.
User-Friendly and Error Free
A simple-to-use software, regardless of whether it misses one or two functionalities, is preferable to complex technology with numerous features. Software that is easy to use and understandable therefore has the possibility of being beneficial. The user will be able to utilize the system effectively because of the basic yet appealing user interface, clear data representation, and well-constructed database.
The conventional approach to managing attendance suffers from a number of limitations that render it ineffective and unreliable. The student attendance management system produces more accurate data and produces fewer errors since it minimizes the need for human intervention.
Centralized Data
Whenever the attendance management system gathers information from students or other staff members, it uploads that information to a central database. These storage options include cloud storage as well as physical storage like a centralized computer. In either case, the software is then associated with access to authorized devices or accounts.
It would be simpler for the students to see their attendance over the course of the assessment session. Students wouldn't have to approach each teacher individually to request their data any longer.
This technique is more convenient for teachers because they do not have to carry several attendance records. All the information they require will be available on one platform when the time arrives for them to evaluate it for grades. It is significantly simpler for teachers to exchange attendance information when they cover for an unavailable teacher.
The administration sees this as an additional degree of security for themselves. They are aware of the precise times that children enter and leave schools. They have a computerized record that demonstrates whether the child was in an institution or not in the unfortunate case that something unpleasant happens to the child.
Parents are Kept Updated
Another advantage associated with this is that it can provide important data to the parents. The system can be set up to deliver messages via text message or email when it receives real-time updates. They will receive an immediate notification when their children arrive at school.
So they are able to relax knowing that their children are attending school. On the other hand, if the student chose not to go to the institution and never signed in, parents would also be aware of that.
The ability to keep parents informed is an additional benefit for the institution. It gives parents peace of mind knowing the school cherishes their children and their relationship with the parents. Also, it provides the students with an additional layer of security.
Flexible and Insightful
Teachers and students attend classes in the modern digital age from many locations with multiple time zones. You may track attendance using a variety of clocking methods using an online attendance tracking application. The attendance management system software takes advantage of technology like desktop readers and biometric terminals.
With only a few clicks, you can produce insightful data with the digital attendance system for institutions. You might receive month-by-month, class-by-class, or subject-by-subject reports for a more in-depth analysis. Any customized reports can be generated by the software and kept in a single place. Teachers can use this information to keep an accurate attendance tracking system.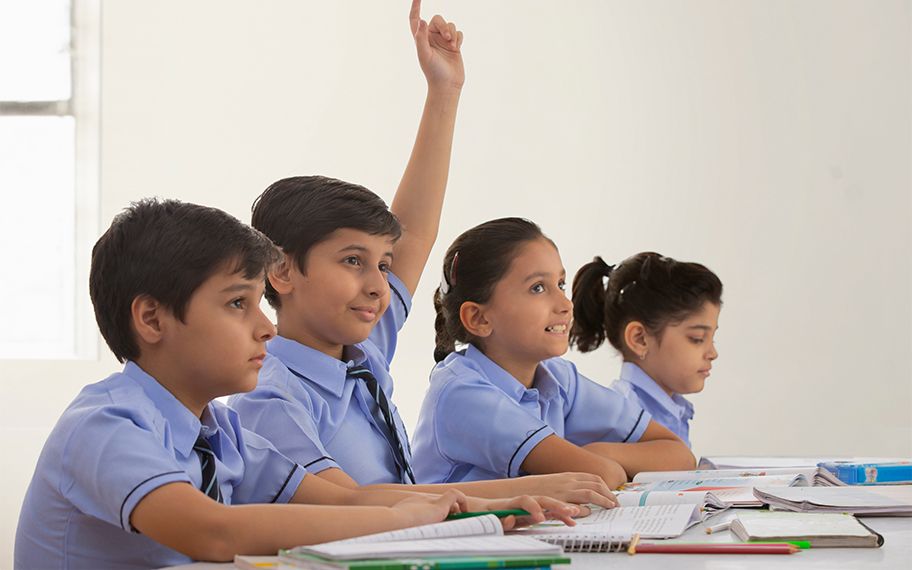 Analytic Reports
An attendance management system for tracking student attendance has the capacity to produce reports as needed. Among the most significant advantages of owning one is possibly this. The technology enables the user to recognize attendance trends. This may be transformed to evaluate a certain class, a specified student, or a given grade level.
You can build reports using the system that provides a comprehensive review of personnel and class attendance. These reports provide a detailed account of vacations, holidays off, absences, missed classes, pointless breaks, and so on, which can be utilized to impose additional rules and increase overall student attendance.
Save Papers and Money
Pen and paper are still used to record attendance conventionally. Many schools would assign one attendance sheet for each subject and class. Hence, if a classroom has 8 courses in a single day, there will be eight documents required. That amounts to 1,440 paper documents when multiplied by the 180 school days over the course of a year. And that only applies to one class.
Some institutions provide teachers with notebooks in which they can record daily attendance. Despite having a plethora of courses and students, the odds are that the booklet will not be filled completely. There are always going to be pages that have yet to be used.
There will always be more papers that might have been utilized for a different purpose. This also implies that the money used for the paper may have been used for something else.
The amount of paper used and the money set aside for it might be decreased with the use of a student attendance management system. Everything being computerized will reduce the need for resources, time, and effort.
Where can an Attendance Management System be used?
The attendance management system can be used at various organizations of various sizes, such as the following:
Academies for different cultural activities
Public Schools
Schools with multiple
Small Private Schools
Coaching Institutions
Vocational Schools
School for primary education
School for higher secondary education
Colleges or universities
Private schools
Charter schools
Montessori schools
Schools for toddlers and young children
International schools
Small-scale schools
Irrespective of where it is used, a student attendance system ranks among the most inventive tools available for recording and managing student attendance while also speeding up the daily procedure. With a student attendance management system, teachers can digitally mark students' attendance throughout the class and save time. Additionally, it can be used to keep track of absenteeism, keep attendance records, and manage related paperwork. Parents generally expect that an institution has a reliable system for tracking students' attendance, and administrative administration that is effective and efficient is something that educational institutions must implement.
To Sum Up
Teachers should rely on digital resources to effectively manage the limited classroom time in this fast-paced, competitive environment with fewer hours in the classrooms. They are usually preoccupied with carrying out other official tasks, such as keeping track of daily attendance, rather than concentrating on their position as teachers.
Manual attendance has long since become obsolete. It was imperative to abandon outdated and adopt new procedures because schools and institutions are now primarily online. A digital software or computerized attendance management system was created to organize daily school attendance. Additionally, it supports the creation of condensed attendance reports while preserving accurate information.
Still, thinking? It's time to pick an attendance management system for your institution and make the process seamlessly efficient. Get rid of the monotony and shift your staff's energy and focus on reaching NEP 2020 compliance faster.
To stay updated follow Teachmint News