Schools have to opt for a range of software solutions to seamlessly conduct staff management, attendance, exam schedule, or other similar things. How about switching to an all-encompassing alternative? An Integrated School Platform considers every activity concerning the school and eases management and learning. Incorporating education methods, content for studies, resources management, and enhanced communication among parents, students, and teachers and providing unlimited access and storage for information is the ultimate requirement for any school.
Teachmint understands your needs and comes forth with a customizable Integrated School Platform. It is highly specific and adjustable according to needs, making it unique from other limited functionality School Management Systems. Explore the numerous offerings by Teachmint's Integrated School Platform to get a clearer understanding of why it is the best go-to solution for your institution.
Reasons to Choose An Integrated School Platform
The following are the key aspects of an integrated school platform. Learn how they can assist you in enhancing the quality of your school operations.
Communicate With Your Audience Through a Customized Website
The school website is the only true representation of their consistency in uploading things regularly and making announcements. It is specifically tailored to comprehensively enlighten the public about that school. Parents get detailed insights about the status of co-curricular activities in the school.
Read More: Importance of Website for Schools
Regardless of the importance, schools often lack a well-structured website. Usually, schools find it difficult to get the right domain name. Moreover, some schools may find it challenging to handle the technical aspects associated with website design.
Understanding all concerns, Teachmint provides its users with complete assistance in building a website representing their prestigious school. They can create different web pages from scratch or use the available templates to define each section, add a title, URL, and navigation menus, and set up a unique theme.
Digitize Admissions
A website showcasing the characteristics of the school is likely to invite numerous admissions. A web-based process is ideal for working parents who otherwise require a day off to enroll their child in a school.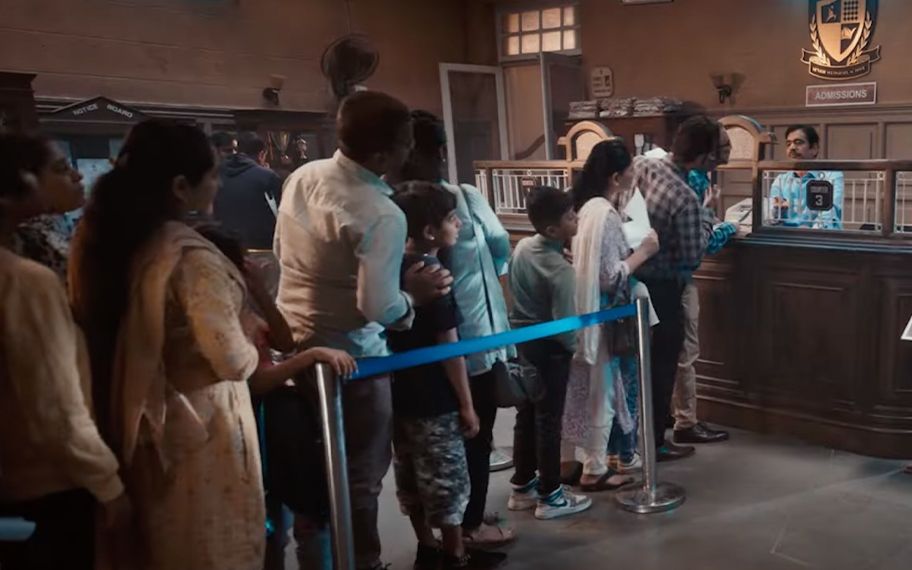 Moreover, the online admission process eases all the stages. Parents need not rush back and forth for missing documents. All the information is provided, for instance, concerning when the session opens for admission, required documents, fee structure, and other details. Schools can provide a contact form for detailed inquiries or information on specific aspects.
Read More: 7 Tips to Make the School Admission Process Seamless
Teachmint's integrated platform allows school admins to monitor and respond to incoming inquiries concerning admissions. Moreover, they get a categorized view of interested, rejected, shortlisted, and confirmed students. The search option assists the administration in finding applications. They can also benefit from the transaction section and the follow-up feature that helps remind parents to take action for further processing.
Creative Educational Delivery for Better Retention
Education is delivered in every school, and the success rate defined by high percentage scoring students varies widely. While students' dedication is important for good scores, interesting study patterns can accelerate learning.
It indicates the importance of the creative and innovative delivery of education coupled with concept application. Most students do not find the concepts or information relatable or cannot apply them in their daily life, making them uninterested in their studies.
To assist in imparting quality education that ensures greater clarity of concepts, an Integrated School Platform provides the facility of online education with whiteboards and study materials.
The exhaustive study materials deliver complex topics in a simplified manner.
Teachmint's digital content presents bite-sized videos for easy comprehension and prolonged interest.
The presence of multiple colors and pictures in flowcharts or organized diagrammatic representation incorporated in engaging study materials promotes concept retention.
These study resources inculcate habits in students that can be used during revision and provides conceptual clarity.
Attend Live Classes or Learn On The Go
Traditionally, classrooms required the presence of students and teachers in a designated room. With increased automation and e-learning, live and recorded classes are gaining popularity. Moreover, these classes are a blessing for learners with disabilities or certain medical conditions that otherwise hamper their study process.
The Integrated School Platform allows all students to remain updated with studies through assignments, tests, homework, and other school activities. Similarly, top-class educators who otherwise fail to reach the premises can benefit from the Integrated School Platform and deliver quality education. The user-friendly interface helps the management of all the related activities, like exams, assignments, and attendance.
Interactive Classes Via Student Participation
Live classes are no more one-way interaction platforms. Teachmint offers the following features to make these classes more productive:
A classroom chat option to help students convey their ideas after class which enables teachers to respond to students' concerns.
Apart from these, teachers can conduct quick quizzes/assessments, know students' views or judge their preparedness.
Teachers can share notes with students in different formats. Moreover, they can present students with practice questions to help them ace their exam preparation.
Assigning and reviewing homework has never been easier before. With Teachmint, teachers can allocate tasks to students, notify them, and share feedback at a much quicker pace.
Information Management—Anytime and Anywhere
The Integrated School Platform facilitates and increases the efficiency of numerous school functions through a single database maintenance feature. Once entered into the software, the information can be utilized for multiple purposes. It gets rid of the redundancy involved in entering information.
Software for student information management automatically provides all the information as per the requirement. It eases the form filling and retrieval of information. For instance, using Teachmint's feature of generating ID cards or certificates, a few clicks will generate these documents specifically for the required students.
Communicate with Students and Parents
Communication is the key to improving students' performance. It is also required to update the students, teachers, and parents about important announcements like holidays, fee collection, events, their permission and fee deposition, and numerous other activities. Considering different actions performed by each category and their unique needs, Teachmint's Integrated School Platform introduces app versions for students, parents, and teachers.
Parents who do not wish to download the app will be notified through SMS automatically. Teachmint further provides schools with 10,000 messages free of cost.
Students also gain a private mode of communication with the teacher for open communication and sharing all the relevant details that should remain private. Teachers can communicate constructive criticism and strategies for improvement through the communication module. Additionally, public chat options help in collective announcements of important points or other notices.
Organize Events and Schedule Exams
The yearly planner facility is an intriguing feature of Integrate School Platform, making it the best and most unique. Physical calendars can not carry loads of information, while online calendars come with the perks of carrying information linked to the specific account and if shared with the respective person.
The School Management System provides a yearly calendar coupled with all the holidays, including week-offs, public holidays, and the intended audience for each holiday. Additionally, school admins can customize the calendar with school-specific holidays and select the audience. They can save the date, and it will automatically be updated. Furthermore, the information available on examinations and other already scheduled events eases the administrator to plan the function and decide the dates accordingly.
Likewise, event planning is now sorted more than ever. Admins can find one page displaying all the information, along with the attendance feature of both students and staff, which helps decide the date for any event. They can schedule events spontaneously and notify the members. The added information will at once be reflected in everyone's calendar.
Create Assessments and Analyze Every Student
As said earlier, the Integrated School Platform assists in more tasks than solely related to management. It contains a question bank of more than 20 lakh questions for different subjects and formats. Teachers can access the question bank to create assessments (which can be tests or homework), another challenging task simplified by the School Management System. All they have to do is select the subject, choose the topic, and set the number of questions and their difficulty level.
Apart from facilitating test creation, the software offers easy analysis as well. It generates a personalized report for each student. Also, a subject-wise report indicates overall class performance and a question-wise report indicates students' performance. These can be further utilized to understand the strong and weak points of the students.
For instance, the teacher sees combined good and poor performance in MCQ-type questions. This information helps understand the students' proficiency with these questions. A low proficiency indicates a lack of conceptual clarity. Furthermore, suppose overall bad performance is seen in numerical-type questions. In that case, teachers can check if the problem lies in memorizing the formula or the lack of time required to correctly solve the question. Hence, teachers can modify their teaching methods accordingly.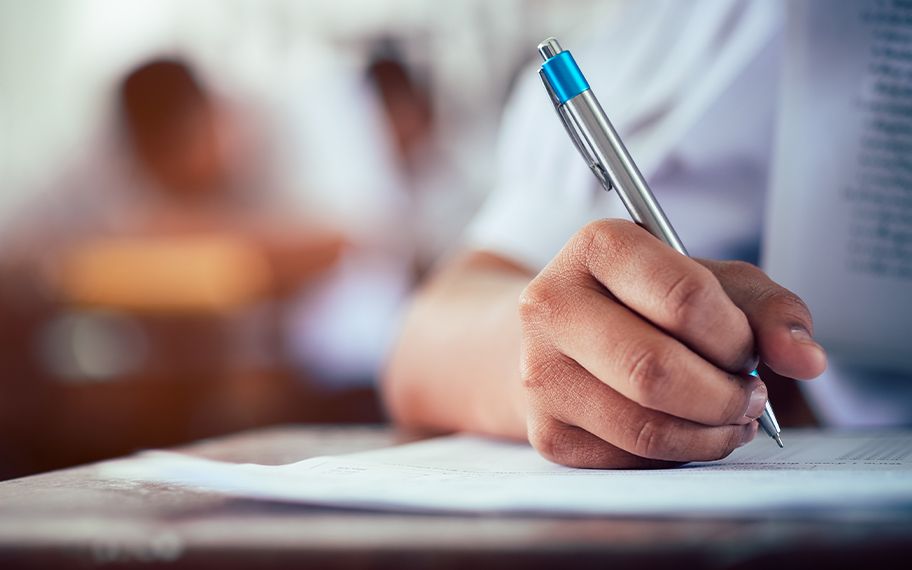 Supplements With Unique Study Content
It is one of the top reasons that make the Integrate School Platform the best School Management System. The provision of Digital Content as supplementary material has been mindfully and carefully curated to assist the students.
Keeping the boredom and lack of interest of students in mind, Teachmint offers several short animated videos to cover the class syllabus. These provide more clarity to the concepts and help in understanding them by providing movement and different angles. The short duration makes them engaging, and availability in different languages makes them understandable.
The bite-sized videos range from about 15 seconds to 2 minutes to ensure student retention and interest. Their size and content make them suitable for revision. They help in revising the concepts that remain engraved in the memory.
Teachmint provides approximately 520 hours of study content. It covers national boards, numerous regional boards, and competitive examinations. The digital content for CBSE, Telangana, and Andhra Pradesh boards is provided, while the remaining boards like Maharashtra, Gujarat, Tamil Nadu, Rajasthan, and numerous other regional boards and ICSE will be provided soon. The covered competitive examinations include CTET and UPTET Paper I, JEE Main and advanced, CA foundations, UP assistant teacher, NTSE, and RRB.
Check Student Attendance
Student attendance is among the daily requirements. It is a time-consuming activity. To ease this and gain an overview of any date, the student attendance management feature is available at Teachmint's Integrated School Platform.
It allows easy entry of attendance and also helps exhibit it in multiple formats. For instance, it shows an attendance overview with all the basic details like class strength, number of present students in every class and section, marked and unmarked attendance, and the possibility to send reminders in the latter class.
Apart from this, the report generated for attendance states the percentage of students who have not met minimum attendance criteria. These students can be notified along with their parents to take timely and appropriate action. Administrators and teachers can find records of any student through the search option and view the attendance of a session or a year. Furthermore, put on any filter to ease the readability and download to share the file.
Manage Staff Members Through HRMS
Like student attendance, staff attendance is highly important, and a separate section has also been designed for this. The schools can monitor the staff attendance and easily mark their attendance or leave for available names.
It also displays any day's total absent, present, and unmarked numbers. Additionally, this section contains the leave management part, which eases the facility to request and approve leaves. It won't be a tedious process as compared to traditional schools where people have to wait for leave approval. Administrators can take an overview of the number of staff on leave followed by pending requests for leave. Staff members can easily apply for the leaves online and view their status.
Manage Resources - Hostel and Library Management
Hostel allotment is, again, another time-consuming process. It requires multiple documents, and numerous approvals from different staff members, causing the staff and students to run around the campus.
Eradicating every hassle, an Integrated School Platform assists in the easy allotment of rooms through a dedicated Hostel Management System. Any room can be easily allocated with the visibility of booked and unbooked rooms. The presence of all the details and documents in the database can be assessed for verification, thus taking an overall five to ten minutes for a simple procedure.
Similarly, the platform will provide a complete database enlisting all the books available in the library. Simultaneously, the librarian can manage these books and mark their status with just a few clicks on the Library Management system.
Track Transport
It is one of the best features available on Teachmint. Traditionally, schools depend on contacting drivers or teachers to gain information on the status of the arrival and departure of school buses/vans. Moreover, inquiries are only made in case of emergencies.
What about a parent worrying about their child whose bus got stuck in a traffic jam? To avoid all the hassle of constantly asking for updates, Teachmint allows vehicle tracking via GPS through their Transport Management module. The platform will further indicate the number of stops, routes taken, and the number of staff members on the bus to ensure the satisfaction of all those involved.
Know School's Belongings
Schools deal with numerous components like sports equipment, benches, tables, green boards, desks, electric equipment, decorations, and other things. Knowing the number of each is generally associated with one person who may end up miscalculating, causing inconvenience to the school and concerned members.
To avoid this situation, the numbers of each component will be available on the portal. Along with this, the available vendor details are available for quick contact. School admins can update the newly bought items to inventory and assign them as per the requirement on the school inventory management system.
Controls Employee Access to Data
Control of employee access is crucial to avoid discrepancies in the information available on the system. It should be given to employees with concerned job roles to serve the exact purpose. For instance, accountants will not be associated with students' report cards or ID card generation.
At the same time, teachers do not deal with inventory management and should not assign or unassign themself on transport. Only administrators should only perform such actions. Considering these, the portal allows controlling access. The administrator can easily access the employee control depending on their job roles.
The portal defines the job roles and provides an option to view or manage all the available sections. The job roles can be easily created; apart from this, the already available roles include academic administrator, accountant, admission manager, admin, hostel warden, librarian, owner, and transport manager.
To Sum Up
An efficient School Management System is currently needed to automate the education sector's administration process. It provides room for creativity and analysis by eliminating redundant and unnecessary activities. Providing increased efficiency in multiple school departments, the Integrated School Platform helps automate every minute activity. With the least time consumption and removal of manual interference, the chances of errors decrease too. These properties, combined with numerous others discussed above, make the Integrated School Platform the best School Management System.