Schools are implementing cutting-edge, extremely quick technological solutions for management and learning. The benefits of technology usage in school are not just limited to online classes but extend to administrative purposes too. For any school to run well, the administration must be efficient. It carries out several crucial tasks to ensure school operations go smoothly. Undoubtedly, the modern educational system needs a lot of automation to run efficiently. It requires a single platform for personnel, teachers, as well as stakeholders/partners collaboration. Making administration tasks easier, fostering data access, and allowing everyone to participate in a dynamic environment, a school management system is the only way to ensure that schools operate to their full potential.
With the advancement of technology, smart gadgets, mobile educational applications, and brain teaser games have become integral elements of education. Several schools have adopted efficient school management systems for better online and mobile communication and collaboration. Still, thinking? You should be the next.
Different Users of School Management System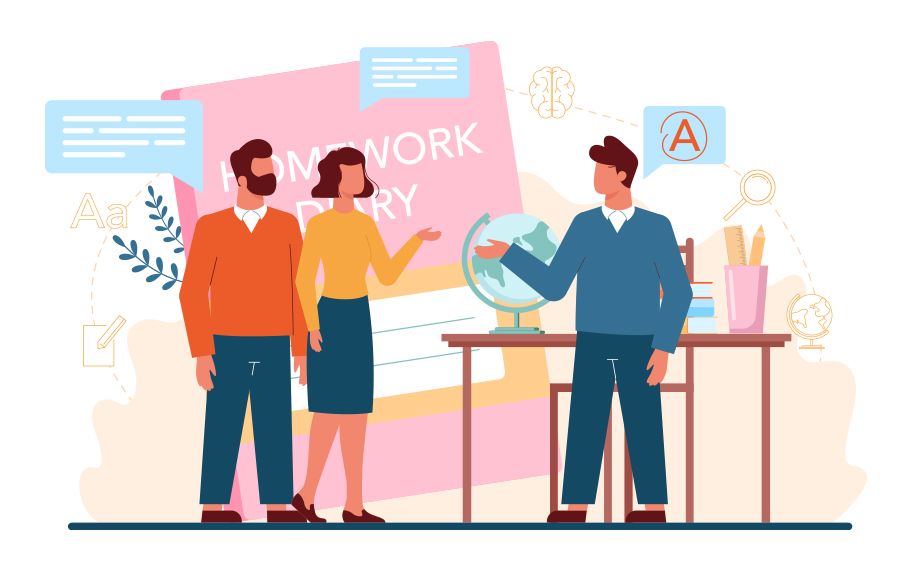 Modern school management systems are simple to use and may be operated by any individual with basic computer skills. It also includes a smartphone application that allows you to easily access the program. A school management system improves the effectiveness and efficiency of how your entire institution operates. It increases staff and administrative productivity as well as streamlines parent involvement in the school. An array of tools and functions that enable remote management and monitoring from a single portal make up software for school management. The system offers services to teachers, students, administrators, parents, and other school personnel. Maintaining transparency throughout all management processes is simple with this management system. Here is how can school administrators, teachers, students, and parents use the school management system:
School Administrators
The school administration can use the software for school management in several ways, such as the following:
Accounting
Accounting is primarily the responsibility of the institution's accountant. To manage the flow of money into and out of the institution and how it is used for different purposes, the school administrator must oversee the accounts or, in certain situations, take on the role of the accountant.
The administrator can maintain a thorough accounting record of each financial structure thanks to the school management system. The accounts component enables the administrator to monitor fee records, employee salaries, and inventories broken down by department, costs, and profits.
The cloud will store all of the data, ensuring its safety and security for however long you desire. The school administrator can access the information whenever they want from the cloud platform for any foreseeable future.
Transportation Management
The protection and safety of students is the most crucial concern of every institution. School administrators may use the school management system to ensure that their students and staff can commute securely from their houses to school and back.
With GPS integration, it enables the administrator to monitor the school bus. It will notify the administrator of the bus's current location, speed, and stops at all times. Additionally, the administrator can designate bus routes that the school bus will use to pick up and drop off students.
With the use of the transportation management feature, the school's administrative staff is able to set the fees for each student and employee based on their trip distance.
Read More: Transport Management System - All You Need to Know
Admissions and Hostel Allocation
School administrators might also benefit from the online admissions process, particularly during the admission season. The information acquired when students or parents fill out admission applications online is automatically saved in the school management system together with the supplied documents.
The system automatically organizes and stores all of the data. The administrator can then access and retrieve the information as necessary. The data can then be divided by verified enrollment and pending admissions by the administrator.
In a similar manner, parents and students can apply online for hostel placement. The administration of the school may quickly assign hostel rooms to students and assess how much they are paying for the facilities. In order to ensure that the students are kept safe, the hostel component also permits visitor surveillance.
Library and Inventory ManagementEvery educational institute must have a library. It's essential to keep a sufficient supply. The school management system enables the librarians to submit a request to the administration for books necessary in the library. The administrator can then easily order the necessary textbooks and dispatch those to the library.
Similarly, the administration can help discover the school's other inventories. This can include everything from stationery and sports equipment to books and clothes for the student's use at school.
Using the institution's school management system inventory capability, the school administrator may control the inventory's purchase, expenses, and repairs in detail. These features are quite helpful in reducing the amount of time and effort needed to complete schoolwork while enhancing the overall productivity of the institution.
Regular School Administration
A school's administration may monitor all activities on a daily basis and act promptly rather than waiting for month-end reports since a school administration mobile app enables the school data to be updated in real-time. All essential and non-essential operations can be monitored regularly and inspected, whether it be the functioning of the transportation crew or the payment of fees. Software for school management makes it simple for the administration department to update vital information. Furthermore, this data is continuously updated. With the click of a mouse, you may update information on student newspapers, circulars, fee reminders, and much more.
Data Security
A school management system is cloud-based software, and all institution and student-related information is maintained on a single, secure website instead of hard copies, which are often saved in files and folders. In contrast to physically stored data, which can be lost or corrupted over time, this data is routinely backed up to make sure that it will never be lost.
Login credentials are necessary to access this data stored in the cloud. Therefore, this information is only accessible to authorized school personnel. Additionally, a user's access to data is determined by their position within the educational hierarchy. This adds another degree of security.
Reduced Paper Use in School
Software for school management can help schools, universities, and other academic institutions switch from paper-based to paperless governance. It is possible to shift activities, information, interactions, and other functions online and onto the cloud.
It's no longer necessary to print large amounts of paper in order to generate reports. There are now more options for communicating than just notes and letters. The administration of the school may distribute course materials online. Furthermore, users can analyze the information on their PC or mobile device, making information easier to access.
Your institution can possibly reduce its carbon footprint when it goes paperless, helping to protect the environment. By using less paper, printing supplies, and other resources, paperless administration also helps your institution save money.

Teachers
The teachers can use the school management system for the following reasons:
Attendance Management
Every school teacher must take attendance as their first task when they arrive at the classroom. Before biometrics, teachers used to sign the class register day by day to indicate their attendance for the day. They can indicate their attendance by just leaving a thumbprint.
They were also required to record their student attendance in the classroom register in a similar manner. However, manually documenting the attendance posed the potential for errors.
Teachers can complete the entire process online with the help of the school management system. The teacher's presence for a specific day or lecture is automatically marked as present if the school has connected the biometric system with the software. The software for school management also logs students' attendance for the day or any specific period of time.
Exam Management
With the help of the school management system feature, teachers may easily assign assignments. Online assignment details and due dates can be set by teachers, who can then have emails or notifications issued to students on their accounts. The teacher can monitor the progress of tasks, eliminate those that are past due, and assess student achievement in real time.
The software for school management may also administer the full exam procedure online, allowing students to enroll using exam forms and submit applications for exceptions or changes to exams on the same platform. This software can conduct tests, issue grades, analyze data, and generate statistical reports with less teacher intervention.
Read More: Exam Management System - A Guide
HRMS for Salary Records
School staff used to receive a pay slip so they could keep track of their pay history. This piece of documentation was supposed to be stored safely for future use. We can all agree that printed copies are susceptible to damage. The school administrator can upload the staff's salary information online using the HRMS (Human Resource Management System) feature of software for school management. They can access this page to check and manage their pay records. With school management software, they can keep track of any salary adjustments or advancements.
Communication with Parents
Every teacher wants to inform parents effectively of their children's progress. Before this, they either had to wait until the parent-teacher meeting to inform the parents regarding their child's academic achievement or contact the parents via calls.
But with the help of the school management system, teachers can notify parents of a student's progress on a regular basis. The notifications will be sent to parents using the software for school management, which was created keeping the needs of teachers and parents in mind.
Managing the Classroom
The classroom management tool is another exciting feature that teachers can employ. The school management system updates all of the school's class schedules at once. Senior managers and instructors can access this system to monitor whether students and teachers are on time before class starts. By generating an automated alert through the school management system, a replacement teacher can be appointed in a short period of time if a teacher is unavailable.
It can also monitor student performance by providing a bird's-eye view of all classroom activities on a single screen. It aids the instructor in determining the competency, applicability, and independence of each course and classroom and ensures that all students gain from the interaction at all times.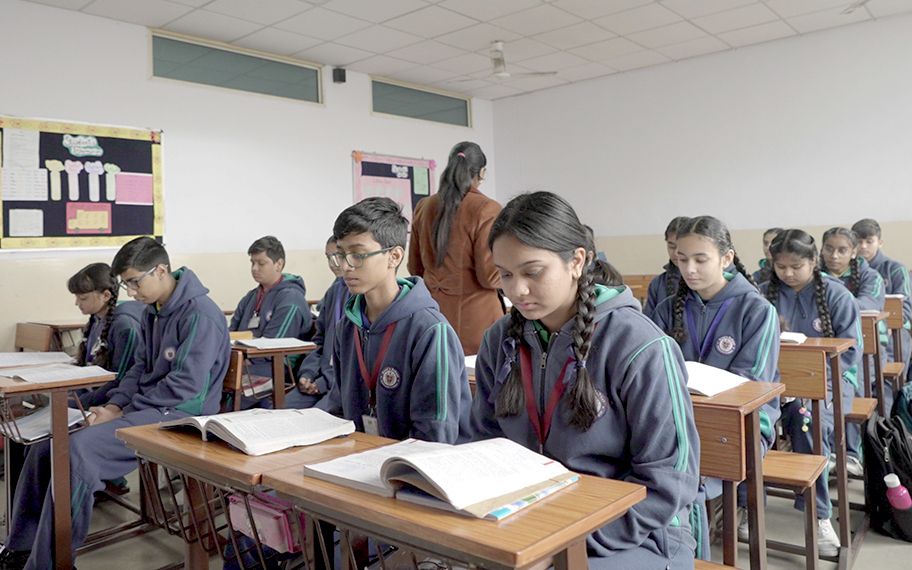 Student Profiles
Another essential tool that teachers can use to monitor students' progress individually, collectively as a class, or institutionally is the student profile. This feature of the school management system is very flexible and simple to use. It includes tools that let administrators and teachers at the school keep tabs on students' development and respond quickly and creatively to the special needs of individual students. Student portals can be integrated with parent-teacher communication channels to allow teachers to update parents about their children's progress, issues, and comments while maintaining the student's privacy. This enables teachers to carefully assess each student and support them in using their intrinsic skills and abilities to attain their educational objectives without falling behind.
Homework
When an online class is over, lecturers won't need to use a different application to provide the course materials and assessment tasks. Using the same teachers' interface of the school management system, teachers can provide their students with homework assignments.
Additionally, teachers can use the school management system to assess online tests and exams. These evaluation reports can be sent right to the parents. They can upload the test results online after scoring them so that students can view them more efficiently.
Students
The students can utilize the software for school management in the following ways:
Better Communication with Teachers
There are occasions when students require their teachers' assistance and direction outside of class. Institutions that make use of the school management system encourage improved teacher-student collaboration. As a result, students perform better in school and have improved results overall. Students can contact their teachers using the app and ask them questions. They can acquire all the information they need in their lessons and also clear up any confusion they may have. It also contributes to the development of a pleasant academic atmosphere.
Online Learning
By implementing a school management system with e-learning technologies, it is possible to improve operational effectiveness and grant teachers the ability to take online lectures. This will significantly enhance both the learning environment and the result. Students with physical disabilities or diseases will be capable of attending these classes without requiring them to travel to the schools. This will have a significant positive effect on the quality of teaching and learning.
Easy Access to Study Material
Educational institutions can save a significant amount of time and money by implementing a school management system. It allows professors to update anything online, including lectures, notes, homework, performance reports, and many other things.
It also makes it easier for students to access the information at any time and from any location. Students may access lectures that were missed due to absences, go over the lectures to take notes, or check them several times if they don't grasp a certain topic, which gives them a good platform for academic improvement.
Learning at Their Own Pace
Assuming all students study and grasp knowledge at the same rate is irrational because different individuals acquire and comprehend things at different rates. The Live Class Recording function, Assignments, as well as other LMS features, along with Teachmint's online practice tests, provide students with the chance to learn at their own rate until they fully understand the concepts.
Students even have the opportunity to use the Private Chat tool to communicate directly with the teacher about any specific concerns they may have. This feature of the school management system makes it possible for students to learn and practice as often as needed and guarantees that they fully comprehend the topics being explained.
Interesting Methods of Learning
Gamification is the process of making learning more challenging or competitive to resemble a game. It inspires the student to put up their best effort and give it everything they've got in terms of achieving, just like they'd do in a game or competition. This is accomplished by giving students awards and winning streaks based on their achievements and consistency. Teachmint encourages students to take additional tests by rewarding them with streaks for each one they answer correctly. The stronger their streak is, the more consistently they will perform. This motivates students to take responsibility for their results and to improve with each practice session.
Parents
The parents can use the school management system in the following ways:
Easy Admissions
Remember the times when parents had to stand in a long line to get their children admitted, as well as the inconvenience it caused to wait in line to obtain the application, fill it out, and then wait in line once again to submit it with the required documentation. You are able to complete this procedure through your smart devices and the school management system.
Visit the website, complete the admission form, upload all the needed paperwork, and submit. The admissions procedure for your child is made simpler by software for school management.
Fee Payment
Parents are in charge of paying school fees as well as any added expenses they may acquire, such as boarding or transportation charges, if they choose to use those facilities. It is time-consuming to record every transaction. When payments are due, the school may easily contact parents, providing them with the full amount that must be paid.
Parents only need to log into the app and look through the information to obtain a summary of the fees. Parents may also choose to transfer fees through an online gateway using a school management system. The fact that each transaction is recorded on the app profile further makes it simple for parents to ensure that fees have been paid.
Exam Updates
Due to their hectic schedules, parents may forget about their kids' exam dates. They can also be unable to help their children with exam preparation. They can use the software for school management to find out the exam timetable in such circumstances. Additionally, the program makes it possible for parents to quickly access report cards.
Tracking their Children
Parents worry about their children's safety when they leave the house. With the help of transportation management, all of these issues can be resolved. The device enables parents and schools to monitor the bus's real-time location. A good school management system includes a distinct module that manages a school's fleet of buses and other vehicles.
Transparency with the Teachers
Parents should interact with teachers to talk about their child's progress. However, doing so in real time is challenging for them. They must first plan a meeting before traveling to the school campus to speak with the teachers. This procedure requires effort and time. Parents can connect with teachers at any time via a school management system. By ensuring transparency inside and outside the institution, parents can understand how to improve their children's educational experiences.
Conclusion
The global education industry has undergone a full transformation since the introduction of the school management system. This paperless approach saves energy, time, and paper. Additionally, this cutting-edge technology facilitates the smooth operation of all educational institutions' operations. Every stakeholder, including school administrators, parents, teachers, and students, can easily manage tasks due to the automation and digitization of essentials. The software is a superb tool for organizing data as well.
Additionally, the software provides data security and privacy. The digitization of the education industry will result in significant changes in schools and colleges during the next few years. The quick adoption of digital technology will influence education operations. It is not just a passing trend; instead, it will become a way of life with lasting effects that will influence how education is provided to the next generation.