Digitalization has benefitted every sector, and its profound impact on young minds holds enormous potential. Technological advancement and its usage in education have not only advanced the way in which it is conducted but also in the way it is perceived. Incorporating creativity and eliminating time wastage with tech-savvy options fosters teaching and learning. With the adoption of School Management Software comes myriad facilities that standardize a school into a leading learning platform.
Understanding School Management Software
Let's begin with the technical and non-technical aspects of comprehending this software. Technically it is a software solution involving programming and database management. It involves choosing the right technology, creating software architecture, managing sections, and numerous other aspects, followed by testing and final product launch.
Simply speaking, what is school management software, it is a user-friendly tool to assist in the administration, finances, teaching, and monitoring of a school's activities. It removes the requirement of redundant activities, paces the work, facilitates a brief overview of desired data, and eases assessment and student data management. The different sections can be utilized by authorities of schools, such as finance, administration, and teaching, as per their access allowance.
Why Do We Need School Management Software?
The precious five minutes of a thirty to forty-minute class goes wasted in manually recording student attendance. Moreover, teachers' workload often becomes cumbersome when they deal with student records, mark updates, attendance updates, summarizing class information, and multiple other tasks. The consequence is early fatigue and hampered productivity.
Similarly, the finance department involves manual entry of data and balance management, which is further prone to errors and requires time, adding to an increase in the number of required employees. Let us check the complex problems faced by school management and teachers, which are efficiently addressed by school management systems.
For Schools
Here are some common issues faced by schools:
To Build a Database
The facility is required primarily by the administration system. Schools deal with students' personal information like parents' contact & details, siblings' information, medical records, and addresses required in emergencies and for scholarship purposes. Furthermore, schools regularly require basic information, such as school fee details, grades, each student's performance overview, and more.
Finding such information requires an exhaustive record of details about students, including their names, class, and section. An organized database leads to the retrieval of specific documents providing information. One cannot expect to randomly find a specific file among the database of thousands of students. Therefore, online school software systems come as a promising solution as they would simply require a name to provide data or, in a scenario of a very common name, a picture helps verify.
To Oversee the Finance
School resource management has to provide a correct prediction of requirements based on previous data, budget allocation, renovation, constant monitoring, and other related things. Besides these, the finance section also deals with fee collection, salary distribution, and other expenses. It requires manual efforts of the entire department, which in turn are prone to errors. A statistic-based software that can generate all the data in a few minutes and help schools handle all the endeavors more efficiently.
To Ease Education Management
Schools are open to more than simple tests and exams. Digitalization has converted manually written notes to online documents. Moreover, different analyses and assessments are required in the curriculum.
Attendance records and management data vary in size for different schools. Their requirements and need to access also vary depending on the services offered. What is school management software's role can be understood by easy retrieval and management of the data. Furthermore, it lets the teachers create different activities and reports and provides easy access to documents as well as numerous other facilities.
The added facilities include gaining an overview of the student by comparison of different parameters and reports. It will help them understand key problems faced by students or their weak points that can be further acted upon by the teachers or informed to parents.
Communication
Communication is key for a multi-departmental organization. Delivering important notices with urgent action requirements is a frequent necessity.
An internal communication system enabling a strong connection of teachers, administration, and parents will be more effective than general emails, which are sensitive to loss of information (if not checked). The software designed for school management and its communication system further increase the activity and engagement of staff members and parents, updating them with information and networking for any issue. Efficient communication also involves direct access to different documents among the faculty, parents, and all teachers.
In the absence of a strong system, the simplest things are often ignored, which leads to delays in significant actions.
Enhanced Protection and Security
Accessing files offline is often prone to data loss. General security systems hold the possibility of cyber attacks imparting constant threats to data breaches. The software provides advanced level security protection. It should also allow internal security protection often not found in traditional school databases. The software is generally associated with access to employees and other individuals based on roles and responsibilities, eliminating the chance of unauthorized data access.
For Teachers
How does this software for School Management benefit the teachers? Read on to learn the answer.
Boost the Performance and Results
The prime need for dedicated students is a continuous undisturbed flow of information and course materials at any point. Teachers can easily provide quality information via using the online software. Moreover, teachers can also take prompt action against students who cause unnecessary disturbance. The online education delivery is way better than the offline system in this regard.
Furthermore, the facility to convey the information through diagrams on blackboards does not impart maximum clarity. Online whiteboards enable teachers to add 3D aspects to their figures, make them more engaging through numerous editing and drawing options, and play informative videos.
All of these are highly uncommon in traditional classrooms and hold the potential to make learning more effective. The visual and sound combination have proven their mettle in aiding the learning process, especially among younger kindergarten students.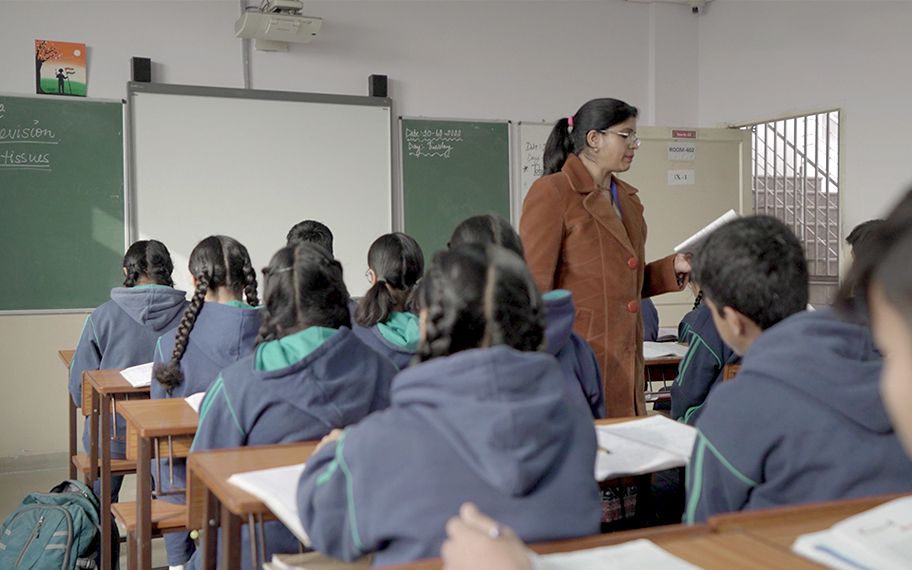 Increases Productivity
A single platform with direct access to all the assignments and updates will facilitate a random inspection by authorities. Additionally, automated data entry of marks, attendance, and assessment activities that various levels can assess help save quality time. It also helps direct decision-making and immediate action in the situation of wrong actions by students.
Teachmint- An Integrated School Platform Serving as a One-Stop Solution
Addressing the above-stated issues, let us see what is school management software by Teachmint and how it answers all the needs of educators, administrators, and learners. The software incorporates a range of components that bring forth unique benefits. Find them enlisted as follows:
Learning Management System
It assists in interactively and engagingly delivering education through modern classrooms.
Live Classes + Live Class Recording
With technological advancements in the present era, several schools are switching to automation and digitization.  They often require virtual functions. Students can benefit from private and classroom chat coupled with parental communication. They can access interactive features like private and classroom chat on the platform without revealing personal details like contact numbers. Live polls in the classroom boost engagement and a teacher's understanding of the student's requirements. Moreover, an online whiteboard eases the teacher's explanations and students' interpretations.
Study Materials
Teachers can share documents and notes and maintain a seamless connection. Students can access these anytime, hence enabling self-paced learning. They also have access to ample practice questions on the platform that boost confidence and overall preparation.
Noticeboard
The software provides easy communication with parents and all the students in the classroom. Noticeboard updates and real-time notifications help prompt the delivery of important updates.
Exam/ Test Generation
Exam generation has been made easy with the ability to create tests, set difficulty levels, and indicate question types. The software enables easy testing and tracking of the student's progress along with homework.
Create the assignments hassle-free through more than lakhs of available questions. Want to add questions yourself? The software will provide flexibility by accepting images, documents, and other formats. No limitation in the test format with MCQ, subjective and other options. It will take 30 seconds to create or schedule the exam and update the students through notifications.
Teachmint offers versions for parents, students, and teachers using cutting-edge technology that's constantly evolving to meet the latest global needs and reach NEP 2020 compliance faster.
Advanced Administrative Tools
Teachmint presents schools with automated and successful ecosystems so that educators, teachers, and students can focus on achieving bigger and more important individual learning goals.
Attendance
Teachers can record daily attendance. Attendance analysis and personalized strength and weakness reports help teach and guide each student.
Fee Management
Managing fees, maintaining installments for selective students, and setting up reminders, won't these options help any school? Hours of hard work can be reduced and used for further data analysis. The Software of system management eases setting up installments, discounts, and individual fee structures for students. Customize each fee structure and receipt component and accept the payment through any secured gateway. With data acceptance from both offline and online modes, the software facilitates data analysis and sets up reminders for parents through SMS.
Student Information System
Struggling through numerous documents or categorizing the numerous folders in a system is hectic. The friendly user interface provides a directory with specific search options for student, teacher, and school setups. Search for information from the three categories and get a relevant overview of related information. The detailed profile provides student records, including enrollment ID, contact information, admission date, demographics data, academics record, parents information, and other details.
Adding to ease, the performance badges easily help in status recognition and getting performance and attendance trends of the students. Revealing the insight into software, the provided badges are punctual, disciple, compassionate, sincere, focused, and helpful. Similarly, a brief about teachers and other authorities will help gain any information at any time.
Read More: Student Information System - A Guide
Admission Management
The primary boon of digitalization is avoiding numerous paperwork and easy tracking of all the information. Moreover, the security and reminder setup adds to the boon. Add the required information to the software and create a profile. Now it will provide different categorizations and provisions to add filters. Or simply search for the name, ID, or number. Provided categories include a lead list, follow-ups, transactions, and the ability to customize the lead stage as per requirement.
Admins can get detailed information from the profile regarding admission status, recognize high-potential leads and customize the stage. Additionally, the software enables you to customize the admission portal, resolve student inquiries at the earliest, and make announcements. The admission portal is web and mobile-friendly, making access easy for all associated stakeholders. Automatic reminder setup concerning the application status hastens the procedure with updates reminding the parents.
Hostel Management
The management can easily keep track of students staying in hostels. The availability of rooms, hostel attendance, even the number of students staying in each room, and their names can be accessed by the admins easily with a hostel management system in place.
Library Management
Issuing books, recording returns, and checking availability are much simplified with Teachmint's library management feature.
ID Card Generation
With all the information fed into the system, school admins can opt for hassle-free quick ID card generation.
Transport Management
One of the unique benefits of online school management system like Teachmint is its efficient transport management. The GPS tracking system helps view the live location of the school buses/vans and avoid unnecessary dilemmas.
Website Builder
Schools can build interactive websites with amazing UX/UI without worrying about technical expertise. The website-building process is simplified with the help of templates, themes, and more. Building a dedicated admission portal for the school is also achieved using the Website builder feature.
Exam Planner and Classroom Setup
Organizing examinations, creating date sheets, and allocating students to various classrooms is now possible with online management software within seconds. Exam planner provides subject-wise exam plans and generates automated rank boards and many more options.
Certificate Generation
The platform allows administrators to create certificates for students and teachers for different events. Admins can either use the pre-designed templates or customize and create fresh ones.
HRMS
The school administration can analyze teaching and non-teaching staff attendance and leaves using the Human Resource Management System (HRMS portal).
Report Card Generation
Efficiently track the student's performance and assignments easily through the reports. An overview analytical report will let the teachers guide students better, and feedback will maintain privacy. The user-friendly interface eases usability, and perfectly represented reports are easy to interpret.
School Yearly Calendar Planner
A yearly calendar planner helps students plan their studies, parents plan their engagements, and schools organize events and functions that do not clash with exams.
Read More: How to Plan an Academic Year Effectively
Digital Content
An animated explanation for a concept keeps it in the student's mind for longer. It eases visualization by helping them view the same thing through a new lens, improving clarity, and encouraging questions.
Teachers can easily assess digital content engagement, analyzing students' dedication and understanding, which can be further used for required modification of content. High-quality images and videos with bite-sized content to provide self-help to students. The better organization of topics, subjects, and class helps easily retrieve concepts, thus saving time. The software comes loaded with a multitude of lectures, videos, images, question banks, and study modules in Hindi and English language.
Students can enjoy the following perks:
Access to more study materials as per the requirement
Notes and practice questions further check and enhance the retaining power and application skills of students.
Offline content leaves no room for internet disruption, and engagement analysis informs students' dedication to teachers.
Small content won't require separate internet services or packs, and topic-wise organization avoids hours of searching for the content.
Teachmint presents 520+ hours of Premium Content that includes Hindi and English content in byte-sized videos for easy comprehension.
Most Important Benefits of School Management Software
This section discusses what is School Management Software's direct benefits and provides numerous features and solutions to the issues.
Enhanced Productivity
Performing redundant, non-creative, and non-technical tasks introduce lethargy and eliminates the will to achieve more. It decreases efficiency and productivity due to losing interest in the work. If the software automatically does the same tasks, there will be room for introducing creative aspects to work. It will provide time to add innovative facilities and discover unseen data aspects. The enhanced productivity will directly impact the growth of educational institutes by introducing new features and gaining parents' attention.
Automated Report Generation & Analysis
As discussed above, if staff manually enters the marks or analyzes the same old failure and pass percentage all the time, when will the staff analyze the performance? The software generates the report and gives an overview of student performance with weaknesses and strengths. Now it is the teacher's efficiency and creativity to understand the exact problems students face by analyzing the answers or communicating. They must develop a creative solution and inform the students of improvement. For instance, a student might face problems with focus while another has problems with remembering. Both need someone to understand their issues and provide a customized solution.
Parent and Teacher Interaction
Generally, schools hold parent-teacher interactions six to seven times a year. However, the next step after understanding the issues of students is informing the parents. There are times when the problem lies with students, and the involvement of the parents can resolve the issue. Direct connection through the software helps parents remain updated about their child's performance. Moreover, privacy encourages open communication about weaknesses and strengths.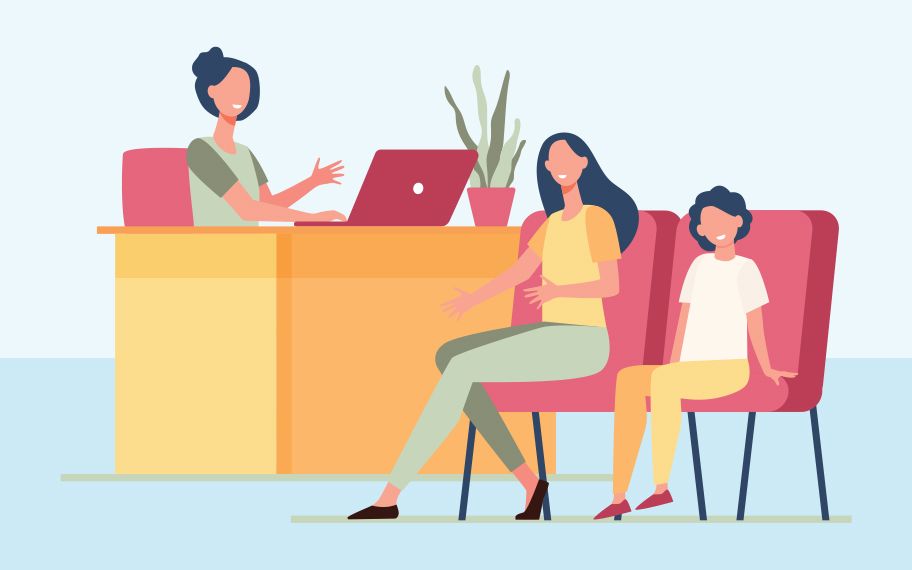 Intra School Communication
The information accessible to all the concerned authorities helps in timely and informed decision-making. It saves loads of time and immediately alerts the staff, teachers, parents, and students about new updates, making them up-to-date. A similar process takes a long time if only one person has access to information, and every individual needs to contact them for the details.
Efficient Event Planning
Things become too easy with common access to databases containing all the information. For instance, planning an event with no idea about the strength and interest of the class will simply postpone the matter until the required information arrives. Student certificates will come to the rescue by identifying the number of sportspersons, debaters, dancers, singers, and other students active in co-curriculum.
Moreover, one can use the instant notification or live class poll to know the students' interest and availability in a particular event. Set up a suitable date according to class schedule, classes, and examinations so as not to hamper the studies. Furthermore, picnic and tour assignments were made easy with direct contact with parents and fee transactions.
Different Plans of School Management Software
Teachmint introduces the path to exponential growth and offers an integrated solution platform for complete school management.
The two plans cater to the needs of every school. The first offers administrative software and an efficient Learning Management System (LMS). With this plan, the schools can enjoy the benefits of live classes and recordings, study material storage, online tests, and a discussion platform. The School ERP will give the administration access to management operations, notifications, announcements, and other interesting features.
The other plan encompasses School ERP Software, LMS, and Digital Content and comes at a higher premium. It provides carefully curated digital learning content to accelerate the process of imparting and gaining high-quality education.
To Sum Up
Softwares for School Management are the new use of technology helping the growth of schools. What is school management software by Teachmint? In simple words, it is a one-stop solution for simplifying school administration by using state-of-the-art automation and enhancing student performance by providing tools for efficiently tracking weaknesses and strengths. It's time schools leverage their power of automated operations that provide time to efficiently analyze and work on innovative methods to enhance the productivity and efficiency of schools.