School Management Systems can be considered an amalgamation of cutting-edge technology and schools' administrative and educational needs. Teachmint understands the complexity of operations involved in a school. Managing classes, attendance, leaves, hostels, libraries, inventories, scheduling events, examinations, getting hold of transport,  and numerous other activities are no child's play. Human interference is prone to errors, and redundant actions lead to a lack of productivity. The advantages are evident in the above-mentioned aspects, which have been discussed in this article.
Benefits of School Management System
Teachmint provides software for school management with a combined approach to assist every individual associated with the school. We cover parents, students, staff members, teachers, administrators, and school leaders to provide our benefits. The Integrate School Platform provides advantages to every department as follows:
Increases Productivity
Traditional classrooms can be made more efficient by removing redundancy and facilitating active communication & engagement. Teachmint has introduced cutting-edge technology through its innovative features that help automate numerous redundant tasks.
The assessment module favors the quick creation of test assignments. The exhaustive study resources and comprehensive digital content are perfect for accelerating the productivity of students.
Engaging Classes
Be it live classes or traditional classrooms, Teachmint helps schools by encouraging more engagement through its innovative resources.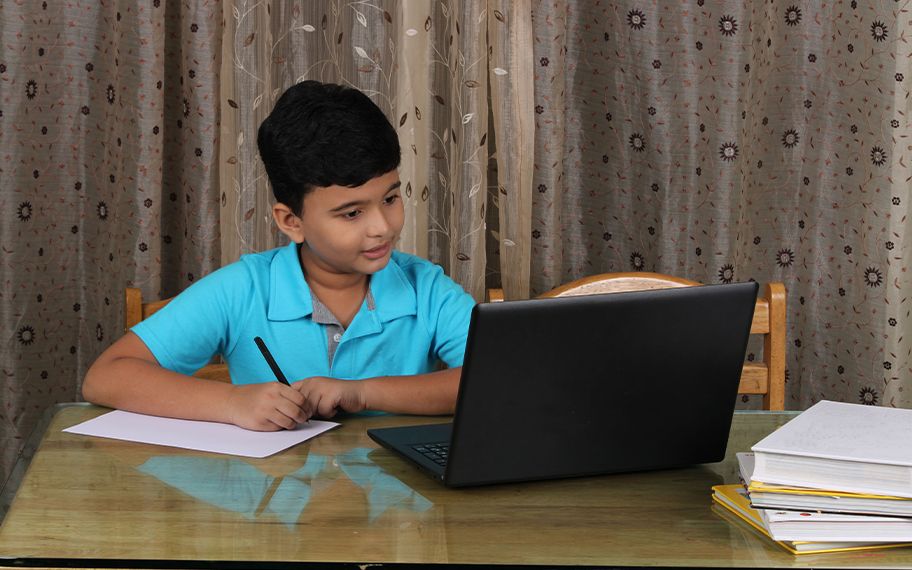 While teachers can improve their classes using interactive digital whiteboards, they can share their own notes and presentations to connect with students better. For instance, they can use Teachmint's Digital Content to show chemical reaction mechanisms, cell cycle occurrence in atomic structure, and movement of electrons with more clarity and detail, introduce the concept of pH, and simultaneously exhibit the pH meter and real-life applications. Everything is made easy through whiteboards and uploaded files.
Additionally, Teachmint's easy-to-comprehend study materials and digital content foster engagement and productivity. These readily available study resources are an asset for any learner.
Easy-to-Access Study Materials
The portal provides access to more than 20 lakhs of practice questions. Additionally, the provided notes assist anytime and anywhere with studies and revision. Be it your home or a visit, when study notes are handy, then no need to worry about the upcoming tests the coming day or week. Furthermore, there is no need for parents to compromise with their important plans or leave their children alone at home to study.
Comprehensive Digital Content
One of our unique features is the introduction of digital content. These are more than 520 hours of videos that clarify the concepts through animation. The voice-over explains the video. These are bite-sized videos to increase interest and prevent students from postponing their studies. The videos from YouTube available on our platform are absolutely add-free, thereby preventing any inappropriate advertisements that might distract the learner.
The digital content, between 15 seconds to 2 minutes, can easily be used for revision or a quick go-through while preparing or just getting bored. For instance, the class needs to be taught traffic lights, zebra crossing, always walking on the left, and their significance. Playing videos helps understand the concept and increases memorization. It is due to the human brain's power to retain more when visualizations are accompanied by sound and animation.
The specifically curated digital content is available at teachmint for every class level in Hindi and English. The videos cover a wide syllabus of different boards like the Andhra Pradesh Board, CBSE, and Telangana Board. Furthermore, content for additional boards will be available by February end, solely customized for the Maharashtra, Rajasthan, Tamil Nadu, and Gujarat boards.
Apart from considering numerous other boards like Madhya Pradesh, Haryana, Karnataka, Bihar, Kerala, and ICSE boards,Teachmint will also facilitate preparation for competitive exams. We focus on CTET and UPTET Paper I, NDA, Jee Mains and Advance, RRB, CA foundation, NTSE, and UP assistant teacher.
Generating Assessments
Assigning homework has always been easy, but remembering the due date was never. To solve the issue, the portal indicates due assignments with deadlines. The associated reports further assist the teacher in knowing how much homework has been submitted by the student. Accordingly, teachers can generate reminders and analyze the punctuality and attentiveness of students. The analysis can help devise strategies to make classes more interesting or educate the students about the problem. There can be difficulty in understanding the assignments or other problems that can be managed accordingly.
Generating tests is a tedious task for teachers. It requires time to find or develop the questions that can be utilized in more efficient processes. Teachmint provides access to more than 20 lakhs of questions from multiple subjects, which can be used to curate the test. Teachers must select the type and number of questions, like objective or multiple choice questions, 10 each. Just click on 'generate test', and it will be live. Teachers can also schedule the test. No need to worry about informing the students. Click the option to notify students, and they will get the information.
Quick Analysis of Tests
The tests taken by students can be efficiently analyzed through our provided analytics report. These reports are generated subject and question-wise and indicate the weaknesses and strengths of each student. Additionally, the comparison table or ranking indicates their position against other students in the class.
The generated report can be evaluated by teachers individually for each student. The close analysis will help to interpret the specific problems faced by students. For instance, if a student is good at numerical questions and weak at memorizing. Or if they are unable to understand the concepts, unable to express themselves in the answer but know the concepts, unable to pay attention for a longer duration, or if they do not find the content engaging, the subsequent solutions can be derived accordingly. Additionally, teachers can suggest customized solutions specifically for different students.
Makes the Admission Management Process Seamless
The admission management portal provides a one-stop solution to check and respond to inquiries and summarize every applicant's stages. It assists in creating different forms for admission and inquiry, setting up the stages required for admission, and editing the required document list and fee structure. It further helps in tracking the transactions and response to follow-ups. The features help to provide an overview of expected admissions and inquiries. The data on inquiries and stage of admission before canceling the admission can indicate the shortcomings in the school or more attractive features that lure the parents to other schools. This research will further enhance the features and services, modify the shortcomings, and increase the growth rate.
Centralized Database for Immediate Access
There are multiple advantages of a School Management System when considering the database. It reduces manual intervention to a minimum and eliminates the chances of error. Also, it provides immediate access to any type of information. Complementing these advantages, the user-friendly and organized dashboard and overall portal designs facilitate the easy finding of the required information. The database can be assessed in the teacher directory and administration directory options. The teacher directory provides information and search options to assess the student's information. The tabulated representation can be added with further details on joining new teachers.
Similarly, a student directory provides students with information and the ability to manage students and move them to different classes or sections. Furthermore, clicking on the name displays an editable form requiring more details associated with the person. These are academic qualifications, personal details, address, guardian's name, and other related information. The visibility and accessibility can be controlled and changed by the administrator.
The primary benefit of this centralized database is assistance in admission management, as discussed previously. The data from here can be used for subsequent activities and document generation of that student, covered in the next section. Moreover, the information can be used in the hostel and transport allotment without the probability of any error.
Easy Document Generation
The data, once entered, can be further utilized through teachmint to generate multiple reports. For instance, administrators or users can generate ID cards and certificates by retrieving the already uploaded information directly. The ID card and certificate templates and layout are already provided. Furthermore, they can be customized depending on the school. The option to search the name and apply filters provides effortless insight and performance smoothness. Details can be edited, previewed, and downloaded on the same page. The status indicates the reason for not generating an ID card or the amount of information missing from the database. Print or download to share them according to use.
Aids Automation in Fee Management
The data, once entered, can be further utilized through teachmint to generate multiple reports. For instance, administrators or users can generate ID cards and certificates by retrieving the already uploaded information directly. The ID card and certificate templates and layout are already provided. Furthermore, they can be customized depending on the school. The option to search the name and apply filters provides effortless insight and performance smoothness. Details can be edited, previewed, and downloaded on the same page. The status indicates the reason for not generating an ID card or the amount of information missing from the database. Print or download to share them according to use.
Fee configuration lets create and visualize the existing fee structure based on the department-wise collection and installment distribution per session. As meant by name, the class view provides class and section information and offers, and discounts ease discount application. Similarly, for fine, a few simple clicks can impose a fine on different set categories. The option is accompanied by a notification to update the students and parents. The information will be reflected on the Parent and Student Apps.
For any category, the database will generate the list of applicable students. For instance, the discount is to be applied to a specific type of fee, like an admission fee, and there is an option to select it. Also, if the discount applies to a single girl candidate, the database will generate the list depending on information associated with every pupil. We find ourselves unique in the market by providing three secured gateways for fee payment. Collaborating with Cashfree payments, Razorpay, and Easebuzz, the charges for transactions are displayed on the portal for transparency and are to be paid by parents to these gateways. This section and numerous others are also provided with help videos to avoid asking for guidance.
Speedy Attendance Management
Teachmint provides a student attendance overview displayed as a pie chart, followed by detailed attendance information in chart form. Viewers can check associated details like
Name of the class teacher
Class strength
Attendance status
Student class and section
Number of present students for a specific class and section
Search option to find the students through name and enrollment ID
Number of present days for specific student
Unmarked attendance (in percentage and number of classes)
Reminder to update the attendance
Moreover, attendance insight of session and month indicates the number of students with less attendance who can be further informed for improvement. Different filters like marked, unmarked, present and absent attendance, and class and section wise further help visualize the attendance of any specific day.
The summarized attendance view assists in setting up abrupt plans for the day, like organizing an event or guest lecture. The classes with maximum attendance can be called in for the event. The download report option provides the report in excel format. The search option to find any student and their attendance status help in immediate response to issues like missing child, police case, or associated issues.
Efficient Human Resource Management
This section is specifically designed to manage staff attendance and leaves, including administrators, teachers, and other job roles of the school. Among many advantages of a School Management System, it provides efficiency to the school managing the mentioned two categories. Attendance and leaves are crucial for both school and employees requiring immediate access.
Generally, leave approval or rejection is a time-consuming process owing to the interference of higher authorities. It takes time to reach the application at the right place, let alone take action. An automated system stating notification of the requirement of leave will be beneficial for immediate response. Administrators can check the last leaves, performance, or any other applicable criteria from the School Management Software and decide accordingly.
The staff attendance section allows immediately checking present and absent employees on any date and downloading the report. Look into the available list serial-wise or search for any name. Easily mark the attendance or leave. The leave management section first provides an overview of staff on leave, followed by pending requests. The next part is my leaves, indicating the personal taken and remaining leaves categorized into available categories. Request leave by filling in the required details and waiting for the action.
Managing the Access to Employees
Teachmint understands the school's privacy and hence provides another advantage in the form of access control. The database holds the personal information of numerous people and administrative information of the school that should not be visible or editable by every individual using the Integrated School Platform. The settings provide three controls - classroom settings, roles, and permission and preferences. Classroom settings provide management, communication, and content-related access control to the teachers through administrators. Preferences let the selection of a preferred language.
Roles and preferences allow providing access according to the job roles of individuals in the school. The pre-defined roles available in the system are:
Academic administrator
Accountant
Admin
Admission Manager
Transport Manager
Owner
Hostel warden
Librarian.
Apart from these, admins can create and define job roles. Furthermore, for every enlisted category, there are multiple access options. All of these can be customized for every job role.
Quick Planning & Scheduling Exams /Co-Curriculum Events
Every school introduced multiple programs, guest lectures, and events like debate, singing, dancing competitions, sports tournaments, or simple competitions. Planning is a difficult task owing to the possibility of clashing with exams or other events. Additionally, scheduling an exam is similarly challenging. The exam dates should meet the school's capacity, as it varies in exam seating. Also, vacations, syllabus completion, and other things must be kept in mind. Based on this, a summarized calendar stating all the events and a system for school management with all the required information can be efficiently used. Teachmint provides a yearly calendar with four weekly off, holidays, events and activities, and an exam planner. Any planned event can be selected for a specific audience and date and filled with relevant information like the event's name. Also, create an exam schedule easily.
Swift Hostel Management
Hostel allotment becomes very easy through Integrated School platforms like Teachmint, which provides all-in-one facilities. The administrators have access to various features to maintain student data and ensure paperless hostel operation. They can easily:
Check room availability and view details of occupants
Assign rooms to students automatically
Add/Remove wardens for better hostel management
Providing a detailed overview of hostels and allotment is simply a click away with Teachmint's advanced hostel management system.
Systematic Library Management
Management of the school library, which includes recording the assigning, return, and fine issued on books, is easy & efficient because of the digitization of the process. The database can be updated with the availability and non-availability of books, along with who has possession of which book and the requirements for new ones.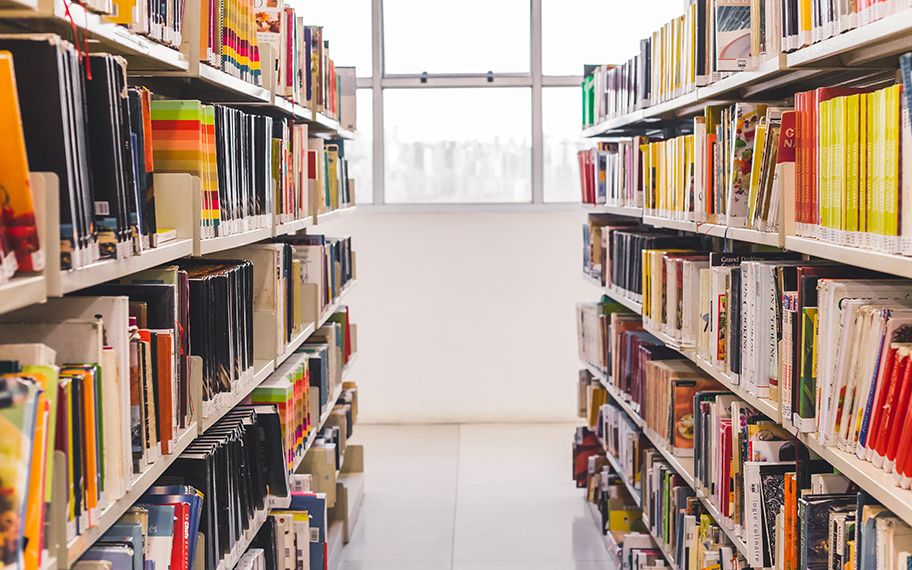 Keep Track of Inventory Efficiently
School resources must be monitored and managed at certain time intervals. The bulk school orders are generally requested from specific trusted vendors. No more memorizing the details or making separate registers for the same. Also, no further need to depend on one person for the contact details who last conversed with the vendor or delivery person. Access it anytime and anywhere through the database and monitor usage or requirements by checking the details of inventories. Add or create an item and categorize it efficiently for effortless search.
Excellent Transport Management
It is one of the best advantages of a School Management System, benefitting every user. A GPS tracking system enables parents to monitor their children's vehicle movement at any time and at any place. The authorities, vehicle number, route to be followed and number of stops are provided for detailed information. Administrators can further track their vehicles and immediately report to the police or other authorities. The tabulated view entails information on transport users indicating all the necessary details.
Supportive Communication
Communication among school members, parents, and students is an important aspect. The consequences of lack of communication are visible with low passing rates, the inability of students to grasp concepts, students lying and adopting the wrong company, and many more scenarios. Teachmint provides a customized communication platform for every personality. Parent's getting an app where they can perform their specific function like paying fees, getting notifications on school activities, and communicating with teachers concerning the child's performance. Parents who do not download the app can receive updates with messages.
Students' apps enable them to take exams and assignments and chat privately with the teacher. They may ask for help with homework or find a solution to any problem. To plan accordingly, find a yearly calendar indicating off days, events, and exam schedules. The teacher's app helps them be organized by checking ongoing, scheduled, and previously held classes. Update the attendance, create tests, notify the students, and perform numerous other functions.
To Summarize
The detailed explained advantages in this article are summarized into a few points for a brief idea:
Easier detailed overview of attendance and leave the management of students and staff
Facilitated inventory, transport, hostel, and library management
Customized test analytical reports
Effortless and private communication option to interact openly
Effortlessly generate ID cards, report cards, and certificates
Plan school events and exams without a date clash
Build a website without paying extra. Start from scratch or use the already available templates
Hassle-free and secure fee payment options
Lakhs of practice questions and more than 520 hours of digital content in bite-sized videos for increased comprehension
More exam and study content is coming covering various other boards and national and state-level examination preparation.
Assign roles to respective users (view/manage access) according to requirements & create custom roles when required.
Manage the new admissions with a concise and systematic display of information.
Create and modify the admission forms, stages of admission, and other relevant data.
Teachmint is an Integrated School Platform aimed at meeting all the needs of individuals associated with the school. We have something stored for everyone, whether students, parents, or staff members. We aim to expand the potential of education for this community and become the largest ed-tech infrastructure in the world.