Gone are the days when information about students was recorded using registers and files in conventional systems without technical assistance. The need of the hour is a comprehensive system that can save and retain student records and make them accessible whenever needed. It is time to say goodbye to handwritten register pages. Today, several software options are available in the market specifically tailored to meet the requirements of schools and educational institutions.
The majority of these solutions are geared towards supporting and advancing the goals and objectives of schools. They help address or further work to improve various operational and administrative problems. Educational software solutions have a wide range of features, demonstrating the breadth and diversification of the products in the sector they belong to. They include student records systems (SRS), student management systems (SMS), and student information systems (SIS), to name a few. However, an SIS is often the most comprehensive subcategory.
What is Student Information System?
A system for managing the student information, often known as an SIS, is a web-based platform that enables universities and schools to upload student data online for improved management and visibility. Teachers, parents, students, and management can all access school-wide data that is collected online via the SIS system as and when granted permission by the admin. This system contains individual student data such as names, personal details, scores, test results, attendance, performance evaluations, and many other things.
However, the systems can also be applied to administer several institutions district-wide, for instance, to have a clearer understanding of how schools rank on certain attributes. More specifically, it's a framework that enables educational institutions of all kinds to have all student data readily available online, which was previously held in old systems. By doing this, they are able to streamline relevant administrative and academic operations, significantly increasing their efficiency. The advantage of an SIS over more traditional platforms like WebCT, SCT Campus Pipeline, Jetspeed, or Blackboard is that such an online service enables data that would otherwise be scattered over several sites to be accessed via one easily accessible place.
In short, an SIS gives the school the ability to gather data points for many different areas in one location, making it simple to monitor progress and achievements. These technologies can be used at a school to collect data on individual students or the entire institution.
What features to Look for in a Student Information System?
Your SIS is where you can get all the data that will be needed to operate a school efficiently, including admission records, students' progress statistics, certificates, and more.
Many school administrators need accessibility to the system for various equally important reasons. Administrators, for example, depend on SIS to access student information that is used in essential documentation. These documents may help make decisions about personnel management, certification, safety measures, and other matters pertaining to schools.
On the other hand, counselors must receive access to the student system to be able to chart a course to graduating and even beyond. They depend on the SIS to retrieve other data essential to a student's future, retrieve records, and ensure that students are registered in the appropriate courses.
Although your institution is probably already using SIS in some manner, are you certain it's the best option for you? Your staff might miss out on aspects that would make your lives significantly easier because SIS platforms exist in all different sizes and types and have specialized tools developed for institutions with diverse demands.
Look for the following features when choosing a students information system for your school or institution:
User-Friendly Interface
How user-friendly a student information system is for your employees is undoubtedly an essential aspect to take into account when making a consideration. An SIS may have all of the bells and whistles you might want, but if the platform is unnecessarily confusing and makes it challenging to obtain data, your staff will not benefit greatly from it.
An SIS with a simple, user-friendly design that makes it simple even for novices to find what they're searching for is what you need to search for. Before you sign up, get a demonstration or free service from the service provider so that you can evaluate the product. You'll get the opportunity to analyze it on your own and understand any possible problems your employees might have while using it.
Your employees could be required to have access to the SIS from almost anywhere. Therefore you'll want to have a system with a user-friendly mobile phone interface. It most likely won't work if the user interface displays poorly or a certain feature is missing on a small display.
Multifunctional
In addition to being user-friendly, your SIS should be usable by all members of your team. Seek a platform that provides versatility for every staff member and each of your different divisions.
Teachers should be able to use an SIS to maintain track of academic records and course preparation. The admissions department should be able to observe application submissions and enrollments. Support staff might require resources for accounting systems, hostels and equipment maintenance, employee management, and a variety of other domains based on your school's requirements and the processes and technology already within the operation.
Thankfully, a lot of these systems now provide these types of reliable features. And while a sophisticated SIS that includes all of these functions would probably be pricey, the institution might have the choice to choose from different programs and only pay for the functionalities you actually use. This would help you stay within your set budget.
Integration of Performance Data
Ensure your SIS and learning management systems are linked together if you want to spare your employees the time and stress they might otherwise expend. Although it may not seem like the most eye-catching feature available, it significantly impacts how well your school can serve children.
Online learning solutions that feature an LMS and SIS integration make information management much easier. Your managers do not need to waste time manually entering performance metrics because data is transmitted into a central database. All decision-makers will find it simple to get the data they require, and IT specialists will have more time to enhance the technological infrastructure of your institution.
Easy Financial Management
High-quality financial management is one of the most important factors in ensuring that a school, college, or institution runs efficiently on a daily basis. Managing an institution efficiently and effectively is impossible if there isn't a consistent flow of cash, which is why having a student information system that provides good financial management is so important. Therefore, it makes sense to spend money on an SIS platform that may benefit you in managing your finances.
The personnel of your institute's accounts department can administer registration and regular tuition fees more easily by selecting a reliable SIS digital platform. Even this system can enable your staff members to keep thorough records of the costs associated with field tours, extracurricular activity funding, and student housing and dining fees.
When you implement a specially designed SIS platform, you will always be aware of how much money you are generating and spending each month. It offers specialized tools that can monitor each payment made by a student, a completely automated budget and invoicing preparation, and a lot more.
Easy Access to Parents
It is the primary role of an institution, particularly a school or college, to keep students' guardians or parents up to date on their progress and perspectives. Ensure that the student information and attendance system you pick serves more than just internal administration purposes. Both your students' parents and guardians should be granted access to the system.
An SIS platform's use is increased by the availability of tools that allow students and their parents to monitor their progress and advancement. The level of communication between teachers and parents is elevated by such a defining characteristic, which also improves transparency, engages users, and increases engagement. SIS systems with this capability could also make it easier for parents to pay monthly fees online.
Good Reporting System
What is student information system without fantastic reporting features? The most popular SISs nowadays provide efficient reporting capabilities. In addition to the functions already described, an SIS platform is distinguished by its reporting capability. Always take into account that you must rely on the greatest solution to generate reports and dashboards that could give you the best insights into how your educational institution operates regularly.
Making the most of the reports you receive from a credible system for collecting student records will help you accurately assess your everyday, weekly, monthly, or annual performance. Using the greatest SIS platform will make it comparatively simple for you to make responsible decisions on how to simplify every rigorous process and increase their efficiency.
Effective Academic Management
The primary purpose of every SIS system is to help administrators keep track of every student's grades and attendance in addition to the calendar. These entry-level SIS platforms, however, might not be capable of assisting your academic department in analyzing and improving students' performances. What student information system is worth if it doesn't include features to help students perform well? Therefore, it is crucial to spend money on a system that includes tools for study planning.
Numerous of these systems contribute to increasing student engagement. Choosing one of these SIS platforms might be quite beneficial for both academic staff and students. Choosing university courses (majors and minors) and keeping track of credits and Grade Point Average (GPA) have become simpler. In addition to attendance, a successful SIS platform enables students to better understand their shortcomings and improve their scores.
Budget Friendly
Before adopting an SIS platform to help your school run efficiently, you must first decide on a budget. If you want to profit from a variety of perks, make sure to pick an online student management system with strong functions. Additionally, doing this will enable you to find the ideal solution within your price range that is complete with all the necessary characteristics.
You will need to pay a good amount of money if you choose to purchase a comprehensive and feature-rich SIS system. So, to stay within your budget, it's best to think about the features or functionalities you desire your customized SIS software to have. Make sure the provider of such a useful technology delivers everything it claims for the price it quotes.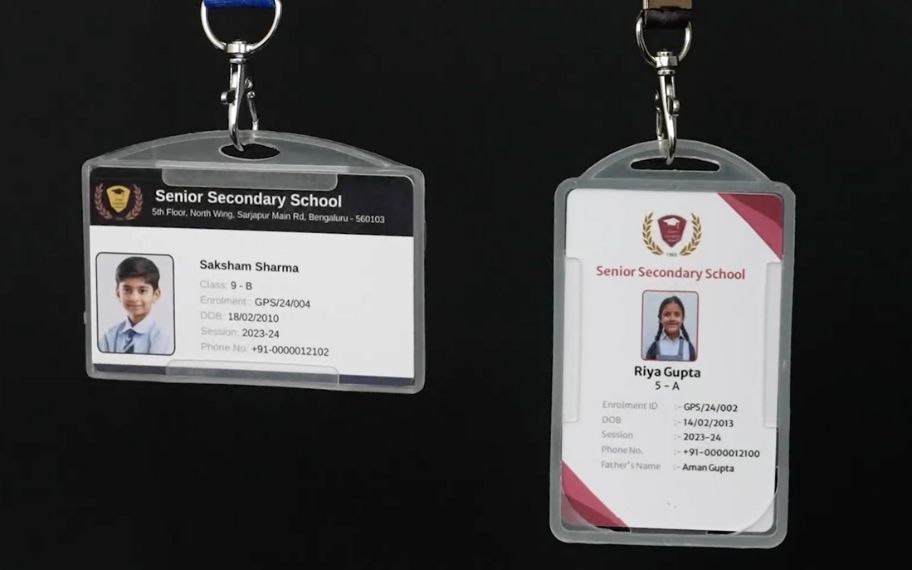 Teachmint - Perfect Solution for Educational Institutions

A simple search on google can offer a good amount of options that are appropriate to the above-mentioned conditions. However, the reality is that finding a system with a wealth of features promotes and encourages school autonomy. As a result, Teachmint has created the perfect student information system that has all the following characteristic features that would help you make the school management process easier:
Student Directory
The school administration is centered on managing students. All educational establishments, irrespective of their size or type, must have a system that enables administrators to effectively maintain, access, and deal with student data. Using technologies that include such capabilities or building the necessary framework from the start both make the above-mentioned process possible.
What is SIS used for by administrators? Administrators can keep student data using the system, ideally in the form of digital student profiles. Users can complete forms by entering all the necessary personal data, including contact information and the person's date of birth. Resulting in the creation of thorough student profiles for the children they register. When this procedure is through, they can concentrate their efforts on important academic activities like registering students for the academic session and the courses they would like to take. Similarly to this, they can also charge tuition to students by integrating that data into their student profiles, which gives the school the ability to generate and manage the corresponding bills.
Processes that formerly required several steps to perform, particularly when using older systems, can now be finished within a few clicks. Additionally, with a few clicks, they may quickly and in bulk register children from previous school terms for the upcoming one. Similarly, they can filter student records to view the data they require at the precise moment they require it. They have the ability to sort various types of data, including reports on student school fees, remarks related to particular student profiles, and contact information for students.
Attendance Info
What is SIS's role for attendance department? The monitoring of attendance is yet another essential administrative activity that is handled regularly in educational institutions. All schools put a high priority on this consistent practice of correctly and effectively recording students' attendance on schedule. Particularly when the responsibility for the safety and well-being of the students falls on the school and the students are young. Undoubtedly, manual or older systems used for attendance monitoring and control make these processes more time-consuming.
With the help of Teachmint's system for student data, which includes attendance management features, teachers can easily keep track of students' attendance on schedule and also have their attendance information stored online right away. The very same attendance reports are, as one would suppose, accessible to teachers and other members of the school administration from anywhere, and they may instantly engage upon them if necessary. Furthermore, parents can monitor and keep up with their children's academic progress by accessing attendance statistics, which is another resource available to them.
Academic Performance Data
What is student information system's role in monitoring the academic data? The system makes the administration of grade books much more effective. In reality, creating numerous grade books for each class just takes a couple of minutes for administration. Similarly, they can quickly add the dates and remarks if necessary. Users can maintain track of grades history, which is an added functionality that is typically provided with these systems in terms of handling grade books.
The graded reports are made available to everyone with a well-organised system in place. And the reason for this is that once generated, reports or results are immediately available to all stakeholders, including administrators, teachers, principals, students, and parents, given that they have already been granted the necessary access permissions to the SIS.
Student Dashboard or Profile
What is student information system good for an institution without an efficient student portal? With the introduction of Teachmint's SIS, which has an amazing student portal, things have improved for the institutions. That is to say, students are now given the means to obtain the material they require at the time they require it. They can use their login information for the institution's chosen SIS, which serves as a single access point for them.
They can check their online profiles there and stay up to date on notifications and modifications to the schedule. Furthermore, students can access their scores and examinations via the Student Portal. Students can also get in touch with their teachers and classmates thanks to additional features, like the one included with Teachmint's Student Portal. Last but not least, students can be updated about their tuition fees and make timely payments.
Library Management
Young students require access to more resources, and every educational institution must prioritize improved library management. With personalized search options, students can choose to discover, explore, acquire, issue, and return books. The technology even allows users to access borrowed books, put books on hold, request books, update membership, manage penalties, and make reports on their own. Conveniently, this reduces the time needed for manual labor. What is a student information system of worth using if it does not include some additional features such as book recording, online reservations, intelligent and user-friendly search options, course libraries, etc.?
Transport Management
A school transport management system can maintain track of the whereabouts, conditions, and schedules of transportation vehicles. In addition to guiding transport vehicles in case of a probable reroute or temporary suspension of services due to an unforeseen problem, the system can give students real-time updates. Teachers, parents, and students can access this service to get updates on bus trips, schedule changes, and arrival and departure times.
The school administration can collect transportation fees from students by using the school transportation module of the software for student data. Additionally, the school administration has access to pay transport drivers' salaries and other service expenses.
An additional element of the transport management segment of SIS is real-time GPS tracking. Teachmint makes it possible for school authorities to locate a school bus. Parents will also be informed of the location and path taken by their kids' school bus.
Behavioral Badges
It has been demonstrated that receiving praise from the teacher has a positive effect on both the person who received it and other classmates. Praise can be delivered verbally or nonverbally. Praise boosts students' self-esteem and motivates them to do better in class. Earning praise for good behavior will motivate children to act positively in all of their classes. As a result, the classroom's general decorum will be preserved, and bad behavior will be under control. In the end, it will result in greater learning results.
What is SIS's behavioral badge? Behavioral badges are an innovative creation of Teachmint. Behavioral badges are a way to encourage students based on their good performance and involvement in the classroom. These badges act as little awards of appreciation that bring a smile to the student's faces and give them the confidence to do better. There are badges based on different attributes such as helping, good attendance, compassion, punctuality, sincerity, and many more. These badges also help the students to learn about moral values. By implying moral virtues, the students become better human beings growing up and help society selflessly.
Where can a Student Information System be Employed?
An efficient system for handling the student information can be used in the following types of educational institutions:
Public Schools
Schools with multiple branches
Small Private Schools
Coaching Centers
Cultural Academies
Vocational Schools
Primary schools
Secondary schools
Higher education institutions
Private schools
Charter schools
Montessori schools
International schools
Conclusion
In this digital world, investing in an SIS for your institution will provide your students with an improved learning opportunity and allow your institution to remain competitive and current. Numerous education technology products on the market make a variety of statements about how they would solve various issues that schools are having. However, choosing one that provides students, teachers, and parents and administration the necessary functionalities they need to better their processes delivers both current and long-term benefits. The student information system needs to be user-friendly, have a short learning curve, and have a wide range of features.