The recent NEP changes demand a focused approach to delivering quality education. Educational institutions must adapt to modern technology to overcome the obstacles that creep in through redundant tasks. Embracing cutting-edge solutions while preserving the true nature of education is a must. To strike a balance between these two perspectives, school administrations seek a strategy that is an ideal blend of modernized technology and insightful education. A well-defined software for handling all the student information is the ideal solution to all challenges.
What is Student Information System?
In recent times, the digital systems for managing the student information is gaining popularity in the education industry and has benefited countless K-12 and higher education institutions. The software has changed how educational institutions are run by expertly preserving and upgrading student data and evaluating and producing reports.
Why Choose a Student Information System for Your Institution?
The importance of school information system to improve its students' efficiency and knowledge. In order to do this, each student's performance is evaluated by utilizing capable analytical techniques. Based on the results, effective and remedial steps are implemented to assist them in performing better and reaching their full potential.
Student Information System (SIS) helps educational institutions manage every aspect of students comprehensively, systematically, and economically. It reduces the requirement for teachers and other personnel to spend significant time accumulating student data, thus enabling them to concentrate on the students and their overall performance improvement.
There is absolutely no question that EdTech is the future of education. It provides multiple benefits for instructors and students breeding beneficial results and skill enhancement!
By integrating comprehensive & reliable information about academic affairs, the modern SIS tools supports students' success by boosting their performance.
From the construction of each student's individual profile on an online system student to the generation of academic performance reports, an SIS can benefit in catering to the needs of students with special needs or academic weaknesses.
Thus, an updated system for student informaion will make working with different departments even easier. Some of the reasons to install student information software in your institution are as follows:
Availability of Personalized Data
It keeps all of the information in one place. The student database contains all the accurate information, including the student's personal information, online entrance and fees, class, section, year, and academic marks earned in the online examinations.
The school ERP for higher learning administration enables the teacher to monitor and report on the data and helps authorities communicate with students about their academic achievements or courses.
With an internal messaging service, the teachers can share or remark on the information with the use of an effective system for student data. By monitoring the students' performance daily, the technology will even enable the teachers to detect the student's areas of weakness.
Minimizes Paperwork and Increases Productivity
When it comes to the question of how to choose the best SIS software, the best one automates all student-related tasks, which frees the professors or administrators from having to perform these duties. The daily operations are effectively streamlined, starting with the administration of admissions and all related tasks like admissions, class attendance, fee collection, planning and control, grade books, documents, enrollments, resource management, assessment allocation, performance assessment, student accommodation, sports management, and much more!The importance of school information system not only enhances operational effectiveness but also frees up valuable hours of work for staff and faculty members. When it comes to how to select a SIS, remember that the module provides all its users, including teachers, students, and staff, with a robust user experience and all the information and access required to succeed.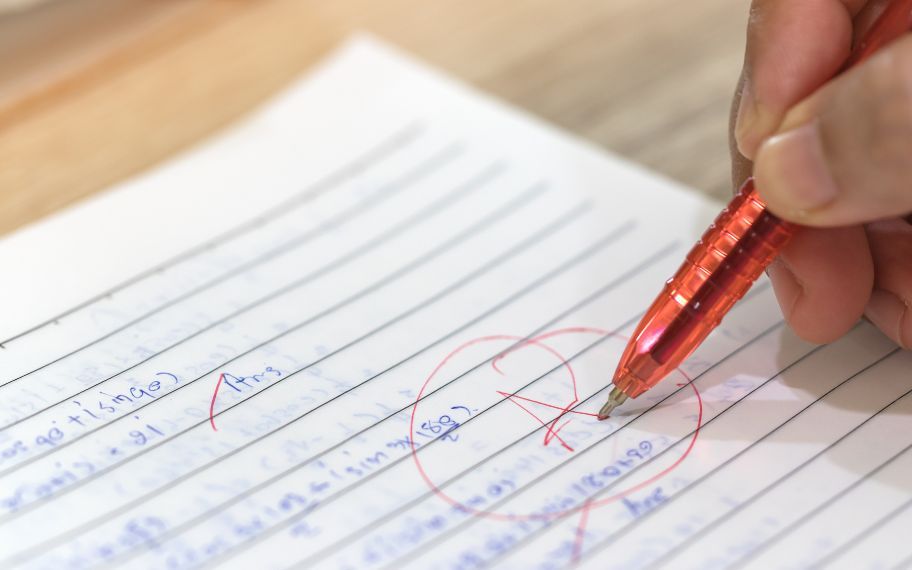 Ease in Fee Management
With hundreds of electronic applications submitted each year, it is essential for institutions to maintain the student database and guarantee smooth college admissions effectively. The time-consuming paperwork procedures associated with student fees will be eliminated by the current system in academic institutions, compared with the conventional fee payment and collection method. Every part of fee administration can be organized & carried out digitally with the implementation of a fee management platform in the web-based software to manage the student data.
The best payment channels and security features can be found on an online fees app platform, which can also be used to make transactions simple and hassle-free. The costly and unmanaged practice of sending payment notifications to students will be automated using SIS technology.
Maintaining Clean Data
Several systems now include more advanced analytics but how to choose the best SIS software? Always choose the system that uses advanced analytics for turning student data into helpful information with the development of BI and AI tools. They include useful role-based dashboards that provide in-depth, on-demand insights for employees working in various departments of the organization, enabling quick decisions and saving time and resources.
An SIS keeps complete student records in an easily accessible central database rather than stuffing them into musters and ledgers. Because of the useful one-view dashboards that present information directly in front of academics and administrators, they spend less time trawling for data.
They even provide a comprehensive assortment of educational reports with valuable data and insights on requests by stakeholders, using reconfigurability as a key.
Tracking of Students' Performance
The administration of student data is just one aspect of the school ERP's usefulness. A sound student management system helps parents and teachers maintain an eye on the daily lessons presented in the classrooms. The students will get access to their assignments right away, regardless of whether they are in class or not.
The specified work assignments will be managed by the e-learning components in the educational institution's automation software, such as the learning management system, and sent to students using an established method. Teachers and parents would be able to ensure that the child is not falling behind in any of the specific school years with the help of the constant monitoring of the academic achievement of students in the classes.
To promote student achievement, one of the most effective services the system could provide is the development of personalized academic objectives and goals. It provides features for tracking student activity and providing email, SMS, and push message notifications in real-time. Dashboard analysis provides vital insight into which students do well and which do not, making it easier to assess their performance and make more informed choices.
Cost-Effective Investment
Lastly, when we consider the many advantages of cloud-based systems against their cost, they are incredibly economical! The institutions' investments in the current solution for managing the student data will benefit them in steering clear of the out-of-date hardware and software installations that necessitate the purchase of expensive equipment.
The cloud-based system is a digital enterprise resource planning (ERP) system that doesn't require educational institutions to purchase equipment or upgrade the systems often; instead, institutions have to spend monthly or yearly membership fees. Its design is made to work with consumer gadgets such as computers, tablets, and smartphones, making it a very effective productivity tool.
How to Select a SIS for your Institution?
An SIS is meant for any institution that wants to make things easier for all students. Choosing an SIS that is appropriate for your institution is the challenge. While seeking the answer to how to choose the best SIS software, it is essential to think about what functions you require, how convenient the functions are to use, and how they're going to help the institution function. It might help you prioritize your searches and discover the service that is most suitable for you. Rather than becoming a victim of ineffective systems, trying to choose the right one is preferable. Here are some questions to help you with the issue of how to select a SIS.
Are SIS Tools Interlinkable with Other Edtech Products?
Your software should work with all of your other digital tools in addition to just being linked to your LMS. It should be compatible with both the software that you already have and those you could need in the future. Both enrollment software and marketing instruments like HubSpot should definitely be incorporated.
Typically, SIS providers who provide other educational technology products and services as part of their own line of products and bi-directional SIS data interchange with several other software partners will increase your possibilities and better equip you for the coming years. Your management can save a considerable amount of time while registering and attracting students by using an SIS that integrates with other platforms.
If you wish to help stop your IT specialists from being overloaded, this is yet another significant element to take into account. By determining which applications are interoperable with your SIS tools in advance, you may spare your IT personnel the hassle of reconstructing altogether mismatched software.
Does it Fulfill the Needs of all the Stakeholders?
An institution decides to make a massive change from the conventional approach to the student information system to address specific requirements that the existing or conventional technologies are unable to address. So, the most crucial consideration when answering the question of how to select a SIS is whether or not needs or requirements are met. The platform should fulfill the requirements of teachers, parents, employees, lecturers, and students. Effective communication and widespread knowledge of vital information are requirements for making the system effective in operating.
Finding a product with limited parameters but 100% helpful elements is always preferable to finding one with a large number of features, but only 20% of them are actually helpful. So, the school administration should select software with characteristics to solve the problems rather than those with meaningless illusions.
All final users of the system, including teachers, guardians, and kids, as well as school administration, should be able to use it. It must have a sufficient depth and variety of features for technical professionals to acquire the required information, yet still be simple and easy to use enough for non-technical consumers to carry out their duties and obtain what they're looking for.
Does it Provide Effective Data Security?
Data security is progressively developing a need for all software programs. Important information on students, fees, test papers, and exam grades can all be found at an institution. The data must be safeguarded with the proper security procedures. Data security is an important subject that cannot be overlooked. This is an essential factor to consider when deciding how to select a SIS.
Together with the advantages of the cloud, the cloud-based system provides enhanced security. Users can only read data that has been authorized by the network administrator when they access a password-protected platform. The system will continuously check for unauthorized access and any unusual behavior.
A cloud-based system allows for remote monitoring and execution of cybersecurity upgrades and enhancements on a continuous basis.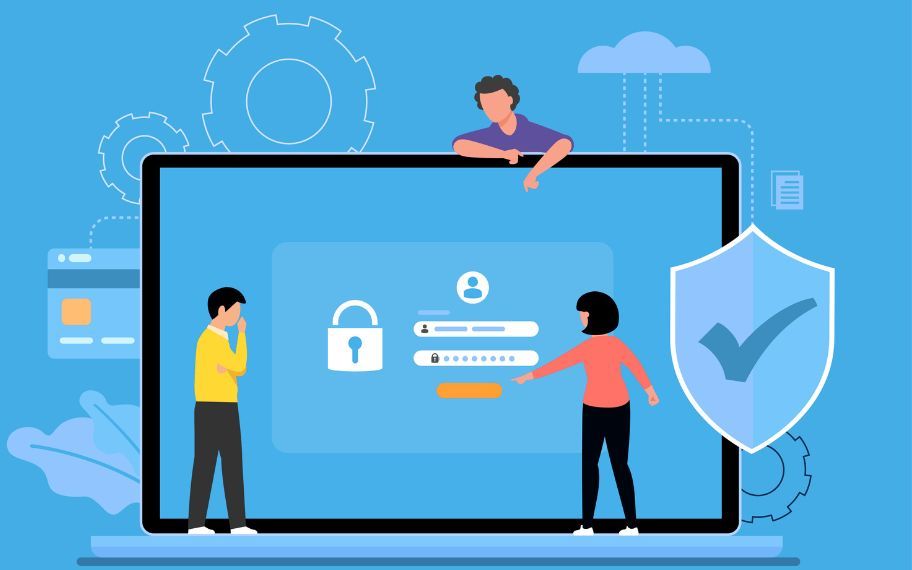 Is the Interface User-Friendly?
It makes sense to spend money on an SIS system renowned for its remarkable capabilities. Any departmental employee at your organization will be able to use the application without any trouble if it is adaptable. Your employees will have the ability to perform even the most challenging duties with ease if you have a very user-friendly student information system (SIS). And eventually, it is going to be easy to run your institution. Collaborating with a business with a track record of creating the most fantastic student management system software is crucial.
If you use very intuitive SIS software, managing even the most complicated procedures will be a piece of cake for various departments and workers at your school. Before finalizing your choice, you must confirm that the SIS system is adapted to your requirements. If the SIS provides an easy-to-use student registration system, carrying out most of the necessary tasks to run the institution efficiently will be easy for the administrative department.
The SIS software you select needs to provide a fuss-free user interface to guarantee that your staff members can readily access any information whenever they need it from wherever. Likewise, pay close attention to the consumer experience it provides.
Does it Include Scheduling Tools?
There is no doubt that a school needs to plan a vast number of interesting, motivating, and enjoyable events every year. It significantly enhances students' abilities, understanding, and productivity. The organizational management of a school, college, or university needs help with planning and overseeing all of these activities.
When designing a timeline for examinations using the software, help ensure that your staff members have adequate flexibility. It would be best if you also considered the possibility of scheduling clashes for exams or social functions. Furthermore, it must not become an excuse for any clashes between teachers.
As a result, it's a good idea to use a system that includes scheduling options. Your staff won't have any trouble keeping track of attendance, making sure that every engagement is visible on calendars, or facilitating easy signup for students and their parents. Using the most dependable software allows you to plan and execute social events or field trips with ease.
Does it Include a Finance Management Module?
The business office is frequently a school's primary source of funding. Your school may maximize cash flow by enhancing data management and coordinating efforts between departments, students, and parents. When the question arrives on how to select a SIS, look for a software that allows for incorporation with third-party applications for payments, mail, message, and phone notifications, user authentication, financial assistance, payment systems, and invoicing.
This SIS tools allows students to manage their tuition fee payments and discounted rates effortlessly. Students may access all the information they require concerning financial aid, installment payments, scholarship programs, and financial management shortly after logging in.
The personnel of your institute's financial department can manage enrollment and regular tuition fees more efficiently by selecting a dependable system. Even this program can assist your staff members in keeping thorough records of the costs associated with field excursions, extracurricular activity funding, and living and lodging fees for kids.
When you utilize a specially designed SIS platform, you will always know how much money you bring in and spend each month. It offers specialized tools that can track each student's payment, fully automate financing and invoice preparation, and do much more.
Using SIS's mobile app, parents and students may pay tuition from their preferred device without trouble, assuring error-free fee collection. The transaction becomes seamless and secure by providing users with immediate alert notifications via emails and SMS regarding the payment made.
Is the Student Information System Customisable?
It goes without saying that different academic institutions will have varied needs. A college or university, for example, will have different needs than a school, which is a lower-level educational institution. Thus, be sure that the student data management system you choose is customized to the specific needs of your institute.
A system with specialized features or functionalities is an investment that will pay off abundantly. The finest software makes sure that everyone is as comfortable as possible using it to get essential details or run a particular operation. When answering the question of how to select a SIS platform, you must keep in mind that it facilitates the configuration of functionalities.
Consider that, besides financial assistance, an institution may need to keep track of students' housing on campus, program enrollments, and academic credits. The requirements for a boarding school may differ from those of a non-boarding school in terms of tracking hostel allocations, students' meals, and other matters.
Does it Include a Student Dashboard?
An institution's performance can depend on its capacity to monitor student behavior using data insights provided by the software for student information. Most softwares have built-in reporting capabilities and centralized data key features that place the control of statistics in the hands of end consumers. Records on students' academic achievement, scores, performances, fees, attendance, timetables, and engagements are displayed in their respective dashboards, with adjustable reports. The comprehensive on-demand reporting system assists institutional executives in making important choices for improvement.
The majority of advanced systems have this feature of personalized dashboards. They offer a comprehensive student portfolio that includes information on the profile, attendance, class self-registration, exams, monitoring of results, library book issue, articles, projects, and more. They can integrate all information for more significant insights, including promotions, graduations, degree pathways, communities, transcripts, and report cards.
Is the Support Robust and Efficient?
A solution for managing the student data with a diverse set of support teams is advantageous for the school's long-term operational sustainability. Look for a system solution that provides account management, self-service assistance, 24/7 personal support, consultancies, and benefits. Unlimited and continuing accessibility to assistance personnel should be included in the specified price so you are able to obtain assistance whenever you require it.
It is necessary to have high-quality support in a variety of circumstances, such as software updates and integration with other applications. The business partnership is healthy when reputable companies provide dependable help.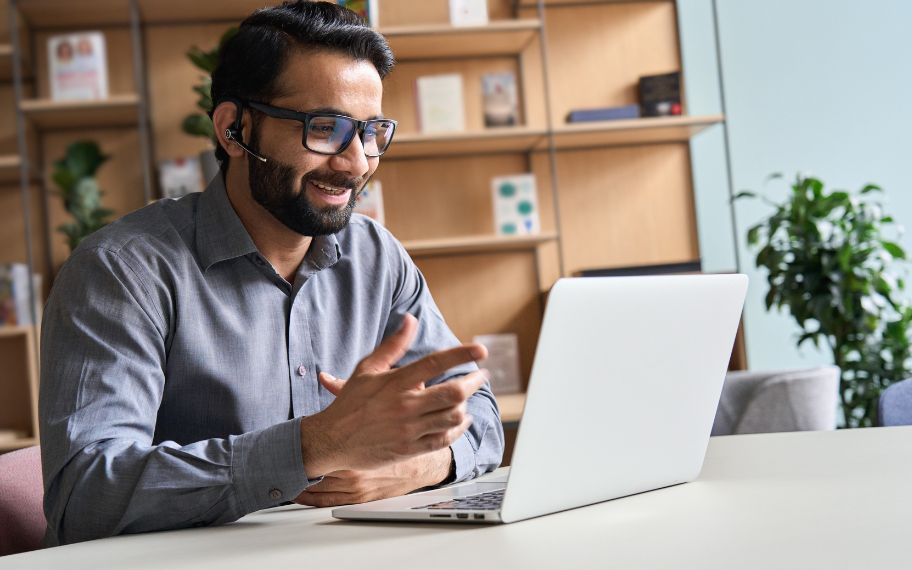 Wrapping Up: Features of an Ideal Student Information System
A proper system setup for managing and organising the student data can foster campus cohesion and set up all your stakeholders for success going forward. The main goal of this system is to organize and make all student data easily accessible so that educational institutions' administrators, professors, teachers, staff, and students may quickly get the information they need. Some of the features of an ideal system include the following:
Cloud-hosted system
Record maintenance
Students' dashboard
Admission management
Attendance management
Report management
Exam and test management
Curriculum management
Effective communication system
Library management
Transport management
Fee management
Hostel or Accommodation management
Conclusion
Systematic change is a constant in the systems used in schools for managing the student information. There is no one universal solution that fits all. Therefore educational institutions should choose the solution with the features that best meet their requirements. Your staff will be more coordinated, effective, and productive with the assistance of an intuitive, all-encompassing student information system.
Teachmint has designed the perfect solution to meet the specific requirements of your institution. We understand that giving students a top-notch education is your first responsibility, so we designed our systems to make life easier for both your administrators and your teachers.
To stay updated follow Teachmint News