Fees are the primary means of funding for all the facilities used to provide students with education at academic institutions. Manual fee collecting can be tiresome for the institution and the parents. In order to pay fees, students and their parents usually stand in line for hours at the institution's fee office. The accounting department of these establishments must additionally spend considerable time manually creating invoices and tracking fee payments.
Push aside the requirement of parents standing in long queues to get their children enrolled by offering them a reliable alternative to executing the processes from the comfort of their homes. Eliminate the requirement for students to visit the institution to pay the fees or collect invoices. Why a fee management system is essential because it helps to simplify the end-to-end fee process, which includes calculating fee composition, exemptions, remaining dues, receipt generation, etc. Additionally, it guarantees that through the fee payment platform, parents and students can make payments without hassles and with optimal security.
What is a Fee Management System?
A system of software for fee management is a tool to organize your institution's fees and just about everything associated with them online. It streamlines the designing of fee structure and fee collection processes.
It offers several functions, including setting up the fee structure, managing concessions, setting tuition fees, as well as reports on outstanding fees, amounts paid, payments transactions, and more.
The system determines the total amount received from any student once the administration has set the fee plan. It enables you to keep track of fees that are outstanding and those that have already been collected, enabling you to notify parents to make the payment well before the deadline.
The system will automatically add additional late fines to the balance after the given deadline and notify the guardians.
After the setup is completed, the school administration can evaluate the entire fee management. Also, it sends quick reminders in a variety of situations, such as fee payments, deadlines, and fee format modifications, which were previously handled individually in the existing system.
The system is available as an independent unit or as a bigger school management system component. It enables both online and offline fee collecting and facilitates the smooth management of various fee-related operations.
It is built on a technology platform that is AI-powered and supports a variety of fee methods of payment, including UPI, net banking, debit and credit cards, etc.
Why a Fee Management System is Essential for Schools?
The digital transition in academia is not just about online coursework, tests, and seminars; it's also about how easy and comfortable it is to handle time-consuming and recurring duties like fee administration. Even though it was initially slow for educational institutions to adopt online fee payment systems, several institutes nowadays are eager to make investments in a strong online system for fee management as they recognize the value of automation of fee processes.
Every educational institution requires a complete student fee management that streamlines, automates, and modifies the cumbersome fee processes to increase efficiency and cut expenses. Some of the reasons why a fee management system is essential for schools and colleges are as follows:
Easy Money Handling
Managing money has never been easy neither for parents nor institution personnel. A considerable sum is accumulated during the busiest admissions season and must be handled regularly to keep it secured. By using an efficient method for fee management, you may eliminate the risks of handling and transferring cash to the financial institution.
Because of digital scams, many guardians are hesitant to do transactions digitally. Teachmint understands your concern and has come up with an integrated, reliable payment method. The information is secured, and all transactions are completely safe.
Your school can improve efficiency and automate the collection and analysis of fees by putting in place an efficient fee management, cutting down on time required for manual tasks. Furthermore, since the technology will make quick and simple balancing possible, this can significantly minimize inaccuracies and misplaced fees.
Also, it might give you additional transparency into fees that have been collected, enabling you to see any inconsistencies and fix them promptly. Using a system for fee management, your institution can save overhead expenses while increasing overall effectiveness.
Integration of all Fees Solution
The handling of fees is a laborious undertaking for educational institutions. They must handle a variety of payments, including those for exams, accommodation fees, bus fares, scholarships, class or school fees, and other expenses that are commonly collected using multiple payment methods. The office administrator may have to spend a lot of time on this.
Educational institutions can administer all of their online payments in one location using a comprehensive system for fee management. Additionally, it offers a simple way to create records of the fees that were received and the transactions that students made. Monitoring late fees is another function of the student management system.
The main reasons many academic institutions are increasingly making a move to adopt these systems include:
The school management solutions automate the entire procedure.
They supply parents with automatic notifications of fees due and payments made.
They also provide them with access to the full transaction records.
An educational ERP, such as Teachmint, offers several modules in addition to the fee payment, including a web-based enrollment platform that is associated with the fee payment feature, library services, hostels administration, transport management, general administration, and others. These numerous features can either be used as a comprehensive solution or as separate elements capable of being combined with whatever student information system an academic establishment may already have.
Reduces the Workload on the Administration
Your personnel will be better able to focus on more essential requirements if their workload is reduced. The boosted output can be used for both academic and extracurricular activities.
Some of the reasons why a fee management system is essential are that it ensures:
Immediate relief to the administration staff of an institution during the busiest admissions season.
The move to online payments eliminates the requirement for professional staff to handle payments at the desk.
Without personnel's assistance, parents can make payments for the fees and receive an invoice as confirmation.
Employees can administer the payments on their accounts at a convenient time and place.
There is no requirement for infrastructure or upkeep because internet transactions may be completed on mobile phones, personal computers, and laptops.
Therefore, for both participating stakeholders, it may be demonstrated that this is a cost-effective approach.
Managing the Fees Concessions
Many times, specific students are allowed fee concessions for a wide range of reasons, such as financial status or athletic performance. Scholarships are given to students, and monthly tuition fees are lessened. The personnel keep a secondary book in a conventional fee management framework to record such particular transactions. However, for various additional reasons, many organizations exempt students from paying the charge.
Through the implementation of the student fees management system, students might be exempted from paying any of the fees based on their student cast categories. It is extremely beneficial for all types of organizations.
Teachmint's goal of a paperless workplace makes unique arrangements for cost reductions possible. Users only need to provide the necessary information, and the fees management system will automatically compute the student fees and appropriately document payments. As a result, since the price structure is kept in the databases, the school's administrative staff no longer needs to alter everything every time.
Detailed and Quick Insights
With an effective fee management at hand, institutions need not worry about scanning through registers and documents for data analysis. Moreover, often when schools use digital systems for fee management, they have to extract data from the same and carry out an analysis.
With automated solutions for fee management, the system automatically generates overview reports as well as detailed reports for every student enrolled in the institution.
Striking Features of Teachmint's Fee Management System
A fee management system is a centralized platform that manages the complete fee payment procedure from beginning to end. It is capable of calculating each student's necessary fees while taking into consideration their specializations and classes.
It also includes a section to determine the concession amounts based on scholarship or any other privileges. It includes a system for reminding students or parents regarding due dates for fee payments and assisting parents in processing payments over a secure channel.
For academic institutions, using a fee collecting technology is essential since it increases the integrity of fee submissions and provides additional important administrative staff time and effort. Numerous kinds of educational fee management provide unique characteristics. Here are some of the key features that answer the question that why a fee management system is essential for your institution:
Structured Fee Management
Whenever it happens to choose a school management system's fee management platform or module, you want it to be ideal. The finest solutions in this regard should ideally include components from many such modules that have been implemented globally. They must be prepared to help you in setting up the pricing structure from the very beginning, either for the entire course or based on the type of student. You should definitely be capable of collecting charges for late fee payments using the platform. Moreover, the system should be capable of offering accurate results and invoices, both quick and regular.
Customizable Operations
The complete payments made by a student comprise monthly tuition fees, library fees, accommodation fees, club dues, and any additional costs not specifically listed above, like school trips and laboratory fees. So, the fees management system should be able to take responsibility for all of these various fees and determine the overall gross amount that every student is required to pay.
The fee management module by Teachmint includes customizable components that institutions could select from based on which ones apply to them. Through this procedure, it is easy for them to make certain that the fee collecting system is created specifically for their requirements and, therefore, can accurately calculate the fees due by each student.
Customized Reports and Invoices
Another element of fee payment is receiving fee invoices. The fee receipt must include a comprehensive list of the numerous elements that make up the total fees, such as tuition, accommodation, social activities, etc. Sometimes parents may even need alternative versions of the invoices to use for their accounting reports and tax benefits. The manual process of integrating these modifications can take a long time. The information may not always turn out entirely correct because of the magnitude of invoices that must be dealt with.
Why a fee management is essential because it automates the entire procedure and can guarantee efficiency and precision, additional changes that require being made can be done once for all upcoming fee receipts and uploaded to the student profile.
Bulk Receipts
Create invoice records for fees that are always set to be paid monthly. Furthermore, you must be capable of making use of the system to create original subcategories so that you may document all of the regular transactions carried out by your institution. The finest solutions in this type also include functionality such as a tally interface. They would do well to enable you to export payment information from the Management system that the institution uses. You can manually sync files in larger quantities.
Year-End Financial Report
It takes a lot of work and time to put together a financial report at the conclusion of the fiscal year. Institutions are required to consider all fees collected, net deductions, and overdue payments. This is highly challenging to figure out and is susceptible to error when there are a lot of pupils and small establishments under a larger international institution.
The complete process is simplified by a fee management approach that automatically creates a report using all the necessary information. A comprehensive and precise financial report can be produced by institutions using Teachmint's fee management in a minimal amount of time than that would take to do it traditionally due to its detailed analytics and reports.
Secured Payment Options
The majority of parents who prefer to pay their fees digitally are mostly concerned with cybersecurity. An effective system provides convenient and secure payment gateways for managing college fees, giving parents a simple and secure option to make online payments.
The fee management solution offered by Teachmint further advances the process by giving parents various payment alternatives. This provides customers with additional convenience since they are able to select the alternative they trust and find most convenient. Parents can use online banking, debit cards, credit cards, e-wallets, or other payment methods to pay using the fees management software. This makes it possible to guarantee that fees are paid by the due date to the institutions.
Student Profiles
The administrative personnel may find it incredibly challenging to keep a record of which students have already paid their tuition and which have not. A comprehensive dashboard provided by a fee collection system lets you quickly access this data.
Every student registered on Teachmint's fee management portal has a personalized account that is created specifically for them and contains information about their classes, fees, financial assistance, and payment information. Due to this, it is simple to put together a list of pupils who have not yet paid their tuition money by a specific date and contact them about it. Additionally, the program enables these notifications also to be automatic, doing away with the requirement for any manual intervention.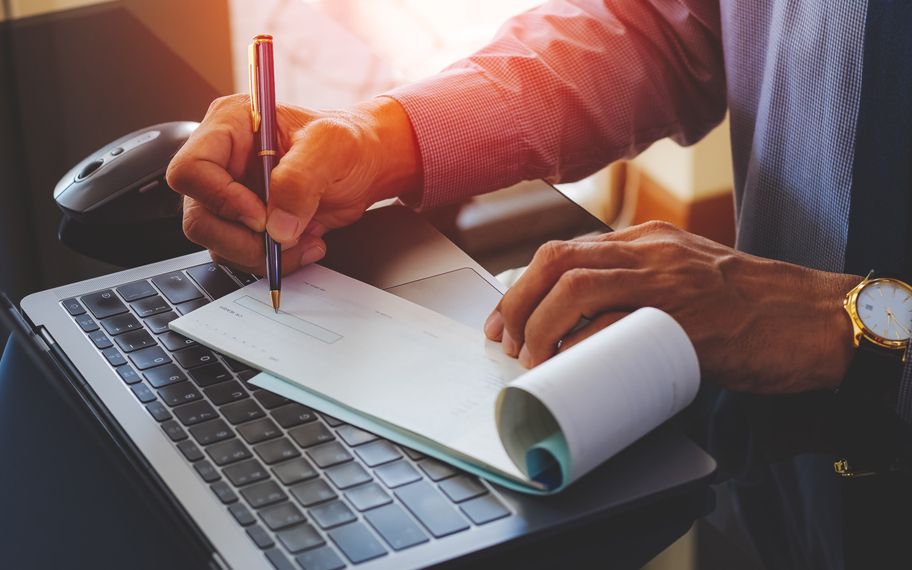 Benefits of Using a Fee Management System
The automated systems for school fee management automate many repetitive fee processing and collecting procedures. Manual submissions are required if no system is in place to manage school fees. Receipts and records must be kept on file. It will be necessary to keep the ledgers updated. Papers might still be used in the administrative division of an institution. Time would be spent on tasks, particularly those that required consent from several participants.
A system for managing school fees can automate all these processes. The reasons why a fee management system is essential can be understood by some of the benefits of implementing it in your institution:
Easy Access
The information can be accessed by parents, teachers, pupils, and various other relevant stakeholders. Parents and children do not have to wait in long lines at the institution's fee counters and pay the fees online. The student fees management system allows for a paperless process, with all paperwork being done electronically. There are no additional transaction costs. The computerized production and sharing of receipts guarantee transparency in all transactions. The platform is accessible twenty-four hours a day, seven days a week, with no limitations or time limits for making transactions.
Clear and Transparent Document Management
A system for fee management offers comprehensive visibility and transparency into fee-related operations. Every receipt is created, noted, logged in a centralized database, and duplicated for data consistency. There is not the slightest risk of data corruption or manipulation. Modern, cutting-edge security technologies are used to encrypt and protect data. This entire process guarantees that payments are transparent. There is no room for mistakes or misuse. There is no possibility of human error. Administrators are capable of retrieving all administration documents to be used for reports.
Cloud-Based Storage
What does the fee management tool necessarily imply when it states the data is on the cloud?
A cloud-based system stores data on remote storage systems rather than a PC or two. The data is maintained, managed, backed up on the cloud, and made obtainable to users over a network, typically the internet.
An effective system is cloud-based and provides the ability to manage several transactions at once. A system like this is perfect for educational institutions with large student populations from various regions. The cloud-based system has the ability to evolve to facilitate any volume of transactions. All desktop and mobile applications are synchronized with the cloud-based data backup. Moreover, there is offline assistance, allowing some important information and features to be pre-downloaded to be utilized without an internet connection.
Eco-Friendly Management
A fee management system seems to have no environmental impact because it is entirely electronic and computerized. There are not any significant needs for conventional and paper-based processes, which would require a significant amount of resources. It may be necessary to utilize printers, fax machines, and copiers—all of which consume a fair amount of power.
Nevertheless, a cloud-based system does not need any of these features; all operations of the fee management process are digitalized, paperless, and do not require manual interaction other than when entering data.
Effective Revenue Management
Finances, salaries, miscellaneous costs, and tuition fees can all be managed by an institution's fee management platform. All payment methods are available online, eliminating the need for traditional point-of-contact counters. Charitable contributions to an institution's trust foundation can also be accepted digitally, and the data is thoroughly documented. The institution can also establish a periodic donation initiative from former students and the general public using the automated fee management. The payments collected can be deposited into a centralized account.
One Stop Solution
Advanced fee management may be additionally adapted for smartphones. Students and their parents can administer all fee-related activities using their smartphones with the help of both Android and iOS fee management mobile applications. Given the rise in the use of smartphones for transactional purposes, mobile applications are hugely beneficial. The student can utilize a fee management smartphone application to have it function as a smart card for participating in exam rooms. Students can take advantage of the mobile app to scan QR codes. Participants can also monitor all of their everyday expenses with the smartphone application, just like they do with the desktop applications.
Conclusion
Therefore we can answer the underlying question that why a fee management system is essential part of the institution's entire school ERP platform. It can be fully customized and scaled to meet the demands of your institution. It is intended for school systems, universities, engineering colleges, and other educational institutions to simplify administration, commercial, and student operations while decreasing human error.
Implementing this system is the most efficient way for schools, colleges, and other educational institutions to simplify their fee management procedures. It will increase the efficiency of fee collection, reduce staff workload, and actually assist save on costs. This will free up staff members' valuable resources and time so they can focus on the betterment of the institutions. With the use of Teachmint's fees management tool, your institution can increase its general effectiveness by receiving in-depth analysis, precise reporting, and prompt fee collection.