How to Ace Fee Management
Teachers have gotten used to online teaching and it has become the new normal. Schools, colleges, coaching centers and other educational institutions have opted for online teaching and online classes. The shift was sudden, unavoidable and the resourcefulness of teachers and the authorities has helped them to make it through these testing times.
Teachers have taken to online teaching apps such as Teachmint to conduct live classes. With the numerous features Teachmint provides such as online whiteboard, live class recording, classroom tools, attendance management and more teachers and tutors can focus on the important aspects of teaching.
Fee management, online payment and fee collection  is another major concern for teachers and tutors since classes are now online. Keeping track of the students who have paid, reminding them about payments and likewise, is time consuming and hectic.
The latest Fee Management feature in Teachmint puts an end to this concern. Fee collection and online payment will no longer be problematic . Let us take a look at how you can manage fees and online payment with Teachmint.
How to Collect Payment
The all new fee module in Teachmint makes the lives of teachers and students easier. Online payment is simple and secure. Here's a step by step guide on how to use the fee module for online payment.
For Teachers
Go to the 'Fee' section on the app and click on the 'view' button.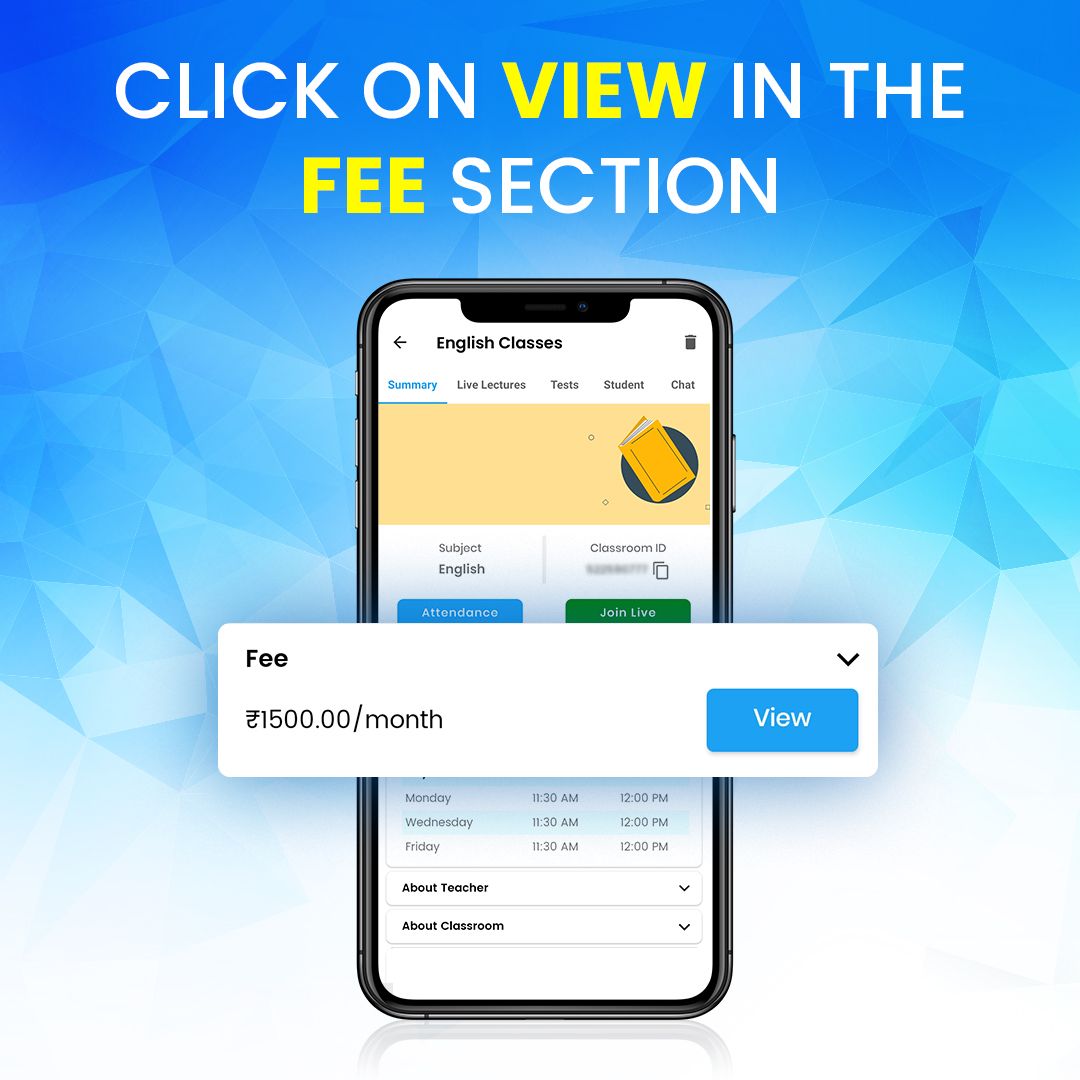 2. Select the 'Add Payment Profile' option at the bottom of the screen.
3. Enter your UPI ID that you want to receive payments on and click on the 'save and proceed' option.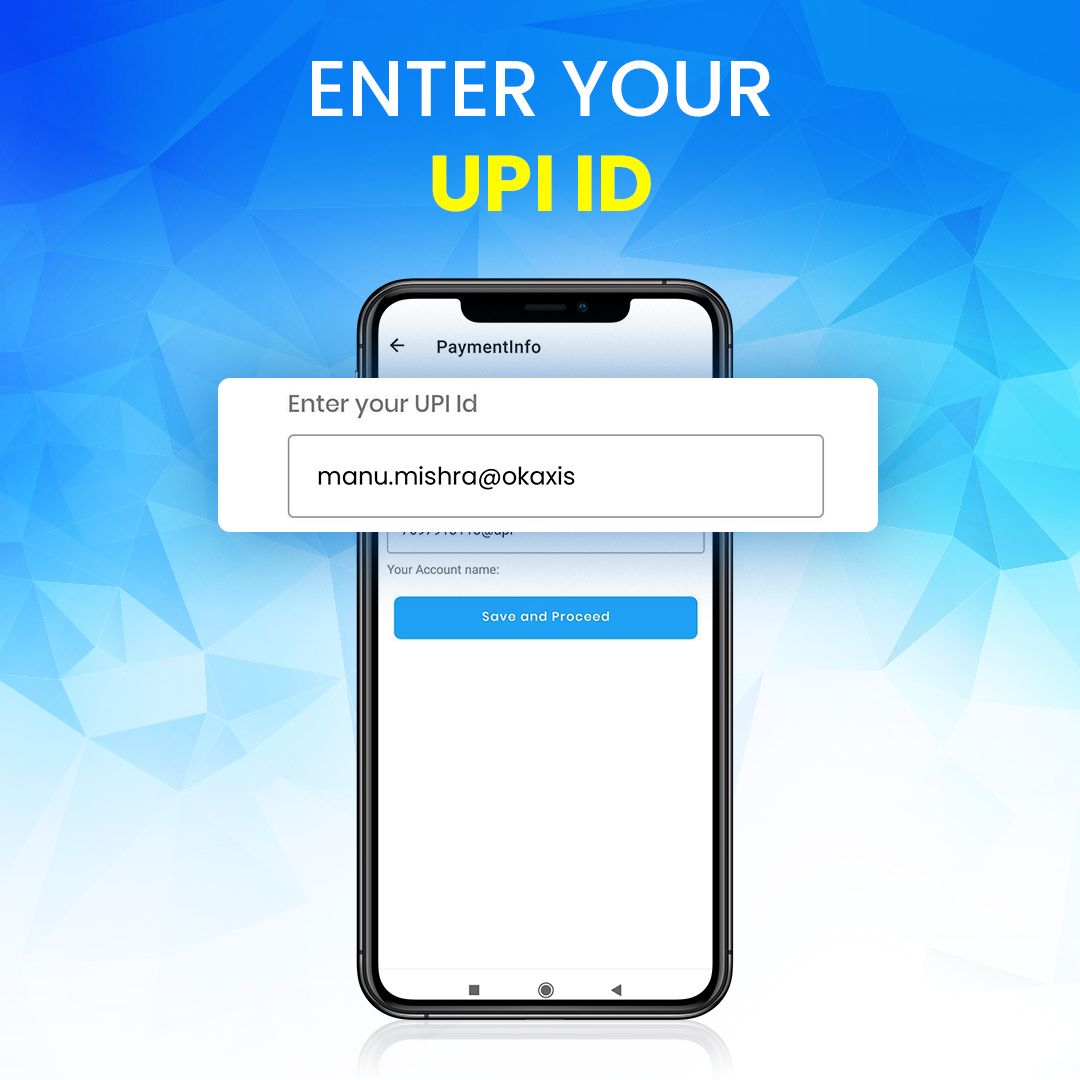 4. You are all ready to go. Your students can now pay via the app using any UPI Id of their choice.
For Students
1) Go to the 'Fees' tab.
2) Click on the 'Pay Online' option.
3) Enter the amount .
4) Enter the UPI pin and payment is done.
Fee Management with Teachmint
Go to the summary tab and click on the "Add Fees" button.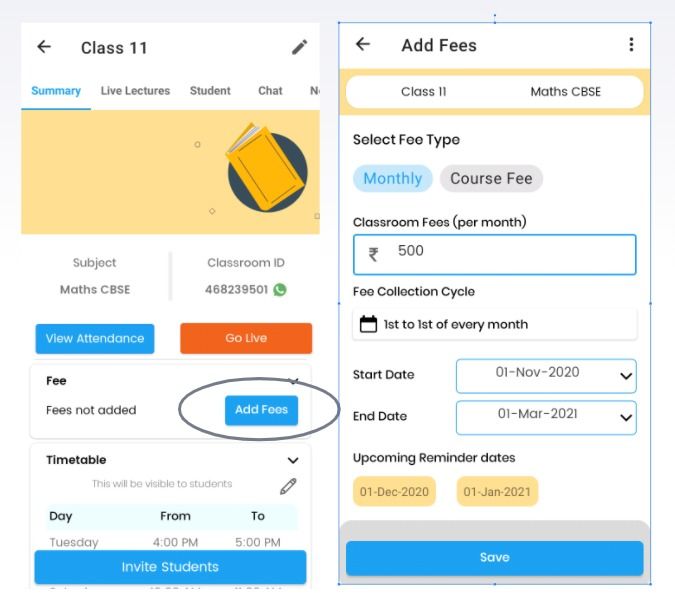 2. Select the fee type accordingly. You can choose whether you want to add monthly fee or course fee.
3. Enter the classroom fees.
4. As shown in Image 1, you can choose when to send the reminders by clicking on the upcoming reminder dates.
5. Click on the save button.
6. Once the students have paid the fees, the teacher will be able to see the details.
As you can see, fee collection and keeping a record of students who have paid is not a difficult task anymore.
The students will be notified once the fee is added by the teacher. Students can make the payment and then update the details on the app as shown below. Fee collection has never been easier.
As mentioned, fee collection is usually a time consuming process. However, with Teachmint, fee collection is simple and effective. Update your app and manage your online teaching effectively with India's #1 Online Teaching App, Teachmint.