Are you getting too many complaints from parents regarding the long waiting queues for fee submissions? Is it becoming difficult for your school management staff to manage too many files of fee data?
A promising solution to common issues faced during fee collection and submission is the school fee management system. It not only streamlines the fee collection process but also serves as a reliable solution for storing and retrieving fee data.
Now eliminate long queues and give your student's parents a new experience of paying the fees. What's more? These systems will reduce the work pressure on your fee management staff, freeing them up for priority work.
Before you choose software for your school, it is crucial to understand what is school fee management system.
What is School Fee Management System?
A fee management system is online software that helps educational institutes manage their fee and related procedures smoothly. These systems are best for schools, colleges, and universities to organize and streamline fee and payment procedures. Moreover, these systems have remarkable features like fee structuring, fee collection, payment processing, fee receipt generation, and many more.
Therefore, some of these systems can help pay the fee digitally through different payment gateways. These systems accept all modes like debit cards, credit cards, UPI, mobile banking, or mobile wallets. This system pushes aside the task of the management staff to call up the parents and students for fee collection.
Fee management makes the work of the staff up to 85% easier. It helps them manage all the data related to the fee. It is one of the most secure platforms. With a smooth system for fee management at hand, the staff need not maintain manual registers to record fee updates.
Now that we know what is school fee management system, let's understand why this system is important for modern institutions.
Is The Fee Management System Necessary For Schools?
The collection of fees is a task common to all institutes. With a rise in the number of enrolled students in schools as well as the number of courses offered by colleges, having a software for fee management is one of the best solutions for effortlessly handling the processes.
It is not just about collecting the fee; the innovative software enables the management staff to curate fee structures and maintain better transparency in the process. They can share the structure with parents as well as clearly specify the discounts or fines attached.
The fee management system is important for schools to organize their fee collection and payment processes. We all know school management staff must collect the fees from hundreds or more than that of students. The collection of fees manually is a very time taking and complicated task. School management systems step ahead in fee management to streamline their fee-collecting process and decrease the workload of the staff involved. It is no point in sitting back to manually calculate the fee amounts accumulated for a specific time when the software can do it automatically and generate the results within seconds!
School management will get amazing benefits after opting for this system for their schools. They can easily organize their fee structure and make things proceed more smoothly. Schools can easily organize the fee structure in the fee management portal based on the different programs and courses.
One of the most striking features of a digital school fee management is that the automation involved reduces the scope of human errors. Here are some best examples of the key potentials of an automated system for fee management:
Uplevels Financial Management
A fee management system works best for schools to enhance their financial management. Using this system, it will become easy to track the fee collection tracking over the months, academic sessions or years. It also decreases errors that are common in maintaining manual records. Schools can easily manage their financial stuff more effectively and make the best financial decisions for their school.
Reduce The Work Pressure
This system will reduce the work pressure on the school management. School administrators can set automated fee collection, payment processes, and receipt updations. After using fee management, school administrators can easily put their focus on other stuff.
Streamlined Fee Collection
Managing the fee of hundreds or more than hundreds of students is complicated. But fee management is here to resolve all these major issues. Fee management easily connects the fee collection process, receipt generation, and payment collection. Moreover, it also provides a centralized platform to trace all fee-related transactions.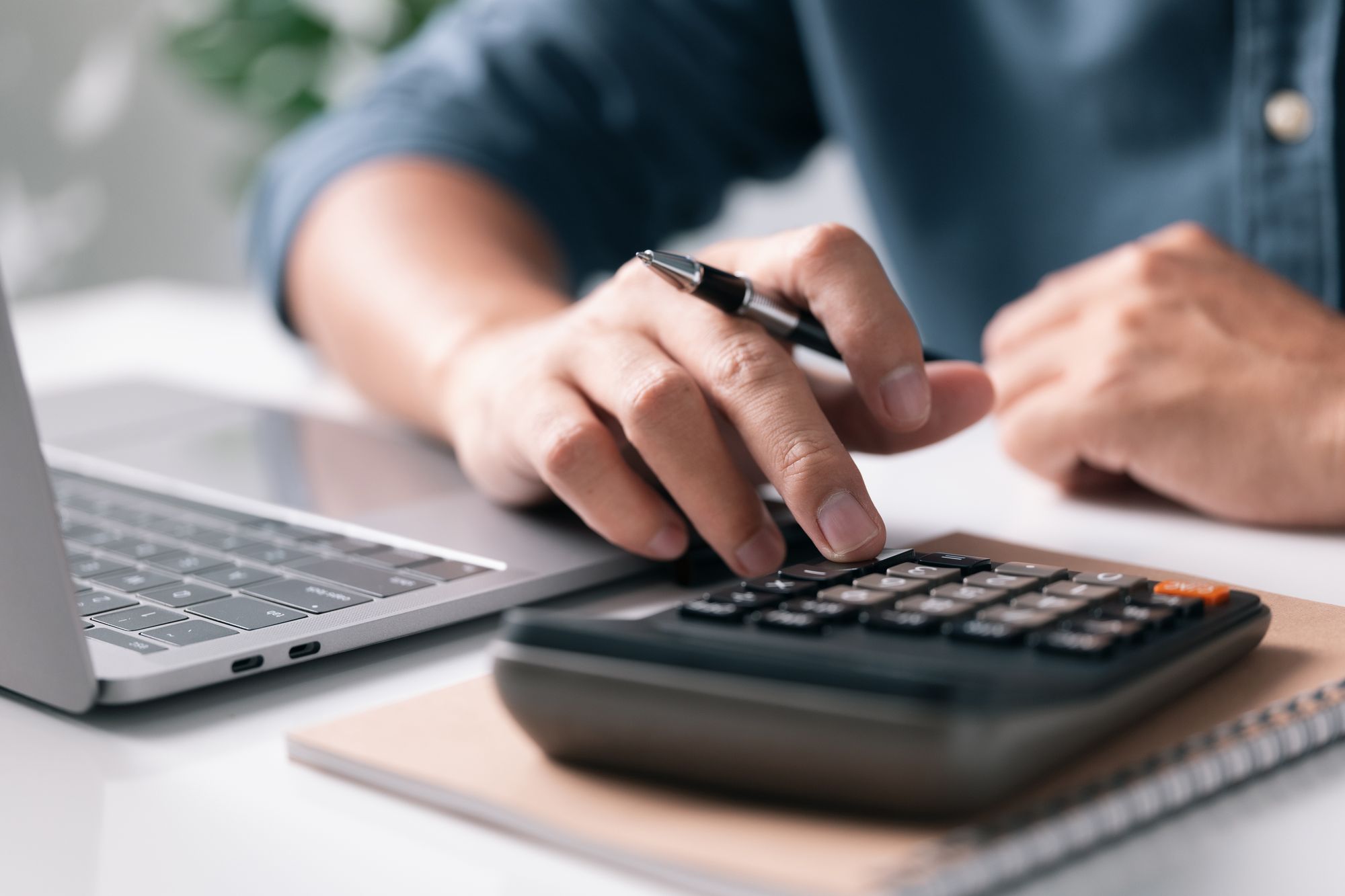 School Fee Management System – The Best Way to Manage School Fees
A school fee management system is one of the best software to streamline the fee collection process. School fee management is important for schools. Be it a small private school or a big university, the system aligns the fee-related procedures.
From structuring the fee to placing collection requests to collecting the amounts and keeping a track — this system uncomplicates your complicated processes. Therefore schools are suggested to adopt this system to manage their financial operations smoothly.
It automates multiple things like fee reminders, fee receipts, payment processing, and so on. Moreover, schools can reduce the manpower they employ on fee management. In other words, the cost involved in getting a your fee management automated for your school is far lesser than getting the same work done manually by hiring professionals.
An added advantage that far surpasses the benefits of manual fee management is that the system has no scope for errors. Computerized calculations, quick data retrieval and insightful analysis, eliminate the challenges of manual data handling.
Sometimes it is very difficult to manually track the fees of payment, leading to records errors. But, these systems allow the schools and parents to monitor and track their fee payments. Parents will get real-time updates via messages/ notifications from this software. This system offers real-time data for fee payments and makes things easy for management staff to keep an eye on the records. Most importantly, it leads to transparency between schools and parents. There will be no hidden charges deducted.
Furthermore, it saves parents a lot of time because they do not need to travel to school or use other conventional payment methods. After all, the system offers a simple and secure way to pay fees online.
Therefore, a management system is the most effective method of managing school fees. It increases transparency, decreases workload, and improves efficiency in the fee management process, making it a useful tool for parents and schools. An automated system for fee management offers many advantages that can assist schools in maintaining their financial stability and delivering high-quality instruction to their students.
Now that you know the answer to your question– what is school fee management system, and why is it necessary for schools? Let's learn the key benefits of the same.
What are the Benefits of School Fee Management System?
School fee management is one of the important elements in running the management. Fee management has amazing benefits and helps schools in many ways. It helps the school management staff to sort things in a streamlined way. School fee management is time-saving, energy-saving, and cost-effective.
The most promising benefits of the fees management system are as follows:
Improves Efficiency of Work
School fee management is one way that helps the school in doing its work with full efficiency. This system allows educational institutes to focus on offering the best education to students. This software automates the whole fee collection procedure and gets things in an organized way. However, the school fees management system automatically generates fee receipts, calculates fees, sends parents reminders, and safely secures important data.
Sometimes parents get fed up standing in line for long hours to submit the fees, but this system makes their work easy. They can pay the fee online with multiple payment gateways. The best thing about this school fee management is to generate fee receipts and make payments digitally. Now parents will get the fee receipts in the comfort of their homes. Moreover, they need not wait in long lines to receive the paid fee slips. The digitally sanctioned fee slips help escape the fear of losing the piece of paper or preventing it from damage.
Increased Accuracy
One of the most amazing benefits of school fee management is that if schools implement this software, they will increase their work accuracy. These systems automatically calculates the fee and eliminates the need for manual calculations. It also reduces the errors and discrepancies in the calculations of the fees. Sometimes manually, it takes a lot of time to calculate the late fees, discounts, and other things manually.
This system also provides SMS updates on the fees to parents and sends them reminders. Most amazingly, it allows the school administration to keep an eye on and monitor fee collections and payments in real-time. Moreover, administrators will get the reports generated by the school fee management for fee collections and payments. It will also help the school in making financial decisions more smartly.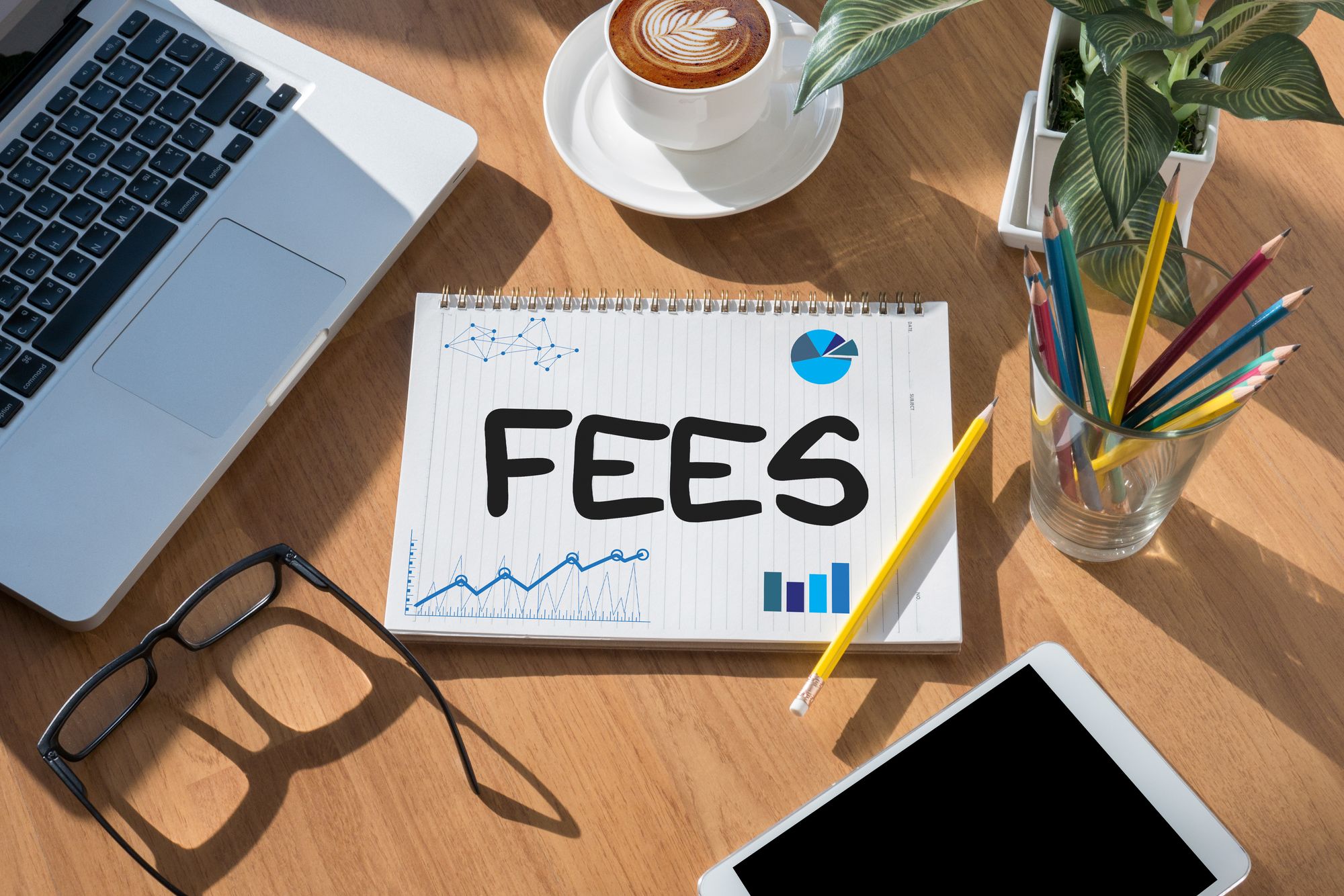 Better Communication
Yes, school fee management helps improve communication between schools and parents. We all know that school fees are an essential part of the school's management. A streamlined system for school fee management ensures transparent communication between the school and the parents. However, parents can easily view all major fee-related details on their dashboard. Some working parents find it difficult to visit the schools to get the fee receipt physically. So, in school fee management, they will get the fee receipt easily on the dashboard.
Fee collection is often a tiresome process in schools. School authorities have to issue notices as reminders and hand them over to students. The involvement of students in sending fee reminders to parents is unpleasant and causes them unnecessary embarrassment.
After all, why should a student be troubled when the communication concerns the parent? Addressing the issue, the fee management tool integrates a communication module wherein the administrative department of the school can directly reach out to parents. Parents will get the reminder SMS timely regarding their fees, dues dates, late fees, etc.
Furthermore, school fee management also works to resolve the parent's inquiries. If parents have doubts, they can directly get chat support, email support, etc. It also helps build trust between schools and parents and saves time. Parents also like this system because they get everything in one place, and it is completely secure software. When a school uses fee management, they systematically organize their finances, which helps them make better financial decisions.
Real-Time Reporting
School fee management tool offers real-time reporting for schools and parents. In school fee management, parents can easily log in and check the status of the payments, due fee dates, late fees, etc. In fact, they can also easily learn about the different payment gateways for making payments.
Similarly, on the other side, the system also gets real-time reports about the defaulters, total fee collection, fee due reports, etc. When schools have their idea of financial status, they can do better financial planning.
Overall, getting all the real-time updates on time will help the parents and school to manage the fee collection process smoothly without any confusion and miscommunication.
Enhanced Security
School fees management systems are completely secure and enhance payment security for parents and schools. Moreover, this system is completely designed to secure sensitive information regarding fee payments. It has a lot of security, and only school administrators have a secure login and password.
Parents are also fully secure in using the school the system. They can easily monitor the history of their payments and cross-check everything. They can choose from the various payment options and pick the ones they are comfortable with and find reliable.
Cost Effective
Every school wants to cut down its expenses and generate more revenue. Similarly, the school fee system is one platform that saves a lot of expenses. School fee management is cost-effective for schools in the long run.
Thinking about how it is possible? Numerous reasons show that the school fee management system is cost-effective for schools. This system helps the school to decrease the school administration workload for the collection of fees and managing all the files. However, this system is completely automated and can easily handle fee receipts, due fee collections, free reminders and free reports. The best benefit of this system is that it reduces manpower, directly saving school management expenses.
The system not only benefits the school by streaming the fee collection. This system helps the school reduce the risk of financial losses of the data. Moreover, it also benefits the parents. Parents can easily make the fee payment online via different payment gateways. Well, paying the fee online for working parents saves a lot of time rather than physically visiting the school.
Therefore, school fee management helps parents remind them about the fee, due date and late fees. They will get the real-time update via sms so they can be saved from paying the late fee charges.
Easy Access to Data
Collection of fees is very difficult in a manual way, and it takes a lot of registers to maintain and call parents. When school leads to maintaining the data manually, some mistakes happen, which can make your data error-prone. However, the school fee management module can easily help the schools access their dashboard related to student fees, names of defaulters, etc.
The most amazing part is that the software has centralized data, which means all the school administrators can manage it from any location. Moreover, admins can grant access to their team members as and when required. Thereby eliminating the task of sharing data files, sending and receiving emails, organizing data, and requesting updates.
The software used by schools for fee management also works best for parents. Sometimes it becomes challenging to collect all the fee receipts and put them in a safe place for records. But, there are chances of losing the fee receipts. The system for fees management auto-generates the school fee receipts, and parents can easily download them and save them to their important documents folder. Parents also easily manage their payments by checking their history without visiting the school and waiting at the fee department for the manager to check records.
Less Paperwork
We all know the school management department has a huge amount of paperwork. When talking about fee collection, it is considered one of the most challenging tasks for the staff. But it is important to maintain the proper records of fee collection. However, doing it manually takes a lot of time and energy too. It also creates room for errors in making the entries in Excel and follow-up, and
All these issues have one solution: the school fee management system. This system completely has no paperwork for fee collection. Everything will be done digitally, taking less time and saving energy. After installing this amazing software, staff need not maintain records or hard copies. Every detail will automatically be stored in the database.
Therefore, these amazing benefits of the school fees management system actually tell us what is school fee management system and what it is capable of.
Why Choose Teachmint's School Fee Management System?
Teachmint is one of the best platforms for the school fee management, and its main aim is to modernize the education system entirely. Its main target is to reform the complete education system by rightly orienting the different components of the school.
In an attempt to boost the teachers' and faculty members' efficiency and productivity, it brings forth its fee management module as a part of its Integrated School Platform. There are many reasons why schools should choose the Teachmint school fee management system. Let's learn about them in brief:
User-Friendly Interface
The Teachmint school fee management is easy to understand and helps parents and schools all manage their financial transactions. It is user-friendly, and all age groups can access it easily. Parents can easily login into the dashboard and check out the fee payment dates, download receipts of the paid fee, and check any due amount. Schools are advised to go with the Teachmint's  fee management solution, so their audiences can easily use the software and have a new experience of paying the school fee.
Notifications Alert
One of the other reasons why schools are suggested to choose the Teachmint software designed for fee management is that it automatically reminds the parents about the fee. After installing this software, the management staff will not have to place phone calls repeatedly and remind parents about the fee payment. Parents get all the real-time updates directly from the software. It also builds convenient communication between school and parents and reduces miscommunication.
Multiple Payment Options
In the digital world, most parents use online to pay the school fee, which is best for parents. The Teachmint fee management portal has multiple payment options for parents, and all options are secured. Now parents don't need to stand in long queues to pay the fee. Parents can easily submit the fees from any location and get the fee receipt online. They can easily download the fee receipt or print it for their records.
To Wrap Up
The school fee management system has tremendous benefits for your school. In the digital era, adopt smart things and get the work done in a smart way. Using the system for managing fee in school makes your collection of fee processes easy, and your staff can focus on other things for the betterment of the school.
Moreover, parents also like to get their children enrolled in schools that integrate technologically advanced solutions. So, after getting to know about what is school fee management system, it's time to explore the best options. Look no far because Teachmint can be your one-stop solution for effortless fee management, admission management, attendance management, exam management and almost every other task you could think of when it comes to automating school processes!