"Say it With Shorts" was an attempt to understand our teachers and what they love about us. The response that we got was overwhelming. With over a hundred participants, the enthusiasm and efforts were top-notch. Each video was better than the other and we had a tough time choosing the winner.
Here are the much awaited results of the contest. We would like to extend our heartfelt gratitude to all the participants.
Say it With Shorts Contest Winners
These teachers had adhered to the terms and conditions and met the eligibility criteria that we had mentioned. It goes without saying that every participant is a winner and we have processed the assured cash prize for every participant.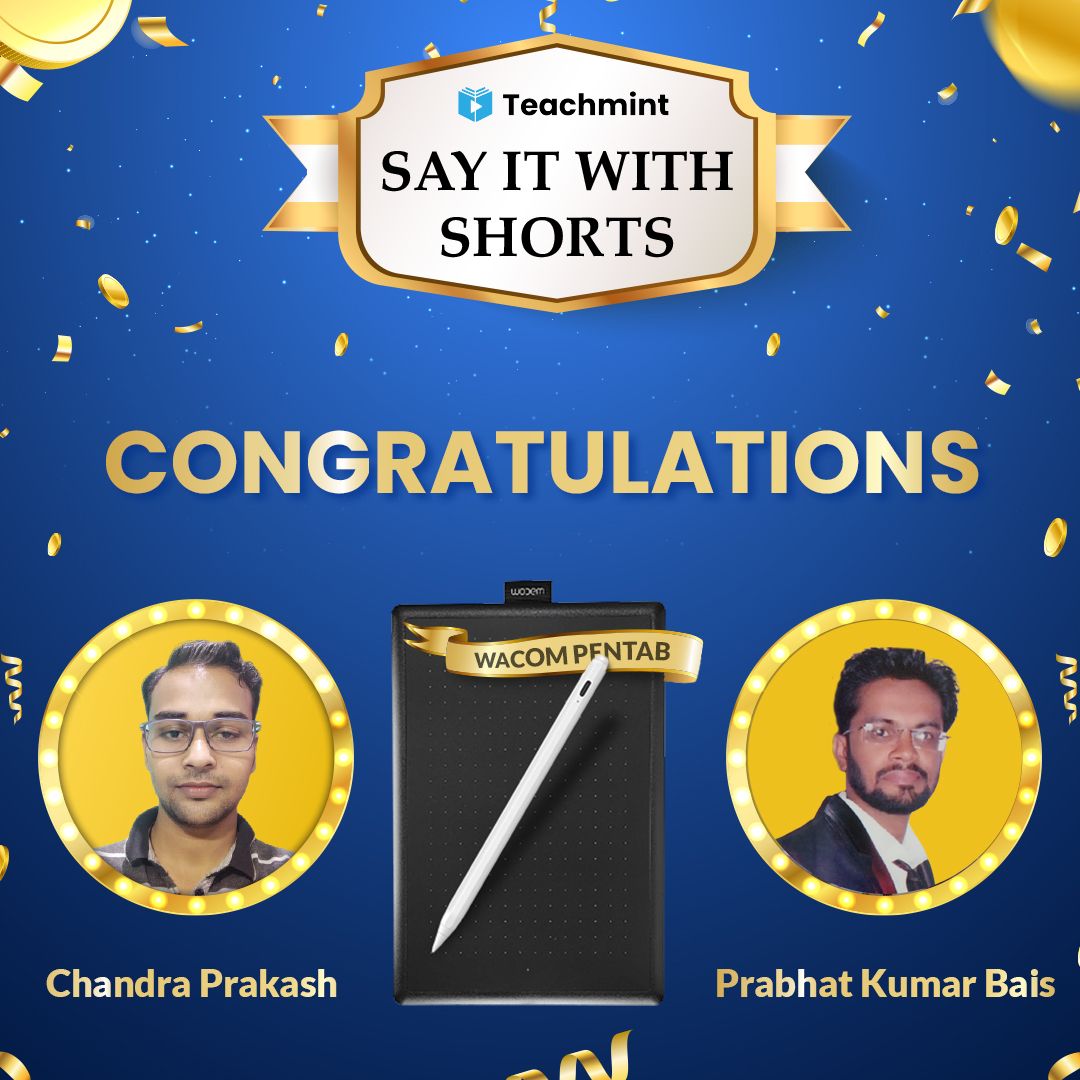 1.Chandra Prakash
A strong contestant from the beginning, his video is the synonym of zeal and class. A much-deserved win without a doubt. The energy with which you presented the content was outstanding! Thank you Sir for the amazing video and thank you for being a part of Teachmint. We wish you the best and hope that you'll keep supporting us. Congratulations, your Wacom Pentab is on the way!
2.Prabhat Kumar Bais
AMAZING! There's no better word to describe his video. His video stood a class apart and the views that the video received was over the top. His presentation skill was also Thank you sir for your kind words. This is what keeps us going and we are elated to have you as a part of the Teachmint community. Congratulations Sir,  your Wacom Pentab is on the way.
As mentioned, all the entries were great and it was hard to choose a winner. The winners stood out from the rest with a lot of engagement from the viewers. The quality of the videos were also commendable. We are grateful to all the participants and hope that you will show the same enthusiasm in the upcoming contests as well. You read that right. Teachmint is always at the forefront of appreciating efforts and hard work. With contests and rewards to acknowledge our teachers, we make it a point that no effort goes unnoticed. There are more contests coming your way and the stakes are going to be higher than ever! Stay tuned to our blog page, social media handles, and YouTube channel for more information.