Introduction
Technology is quickly assimilating into contemporary schools. It is increasingly being used to manage & organize data, processes, and resources as the world continues to move toward digitalization.
Technology has made it possible to be able to improve the efficiency in productivity across the Management and Organisation of data. it has provided a better outlook to the people on how to manage everyday activities and ensure that productivity remains the same.
As online education is gaining importance it has now become important for the education sector to consider the use of modern Tech that would contribute towards improving the classroom learning for the students. At the same time it will also provide better support to administration in managing multiple Student data and keeping track of their performances.
One such example is that of enterprise resource planning software. The ERP for schools have been designed specifically to meet the rigorous activities of schools and ensure that proper support is provided to them to manage daily activities. At the same time considering the importance of bringing innovation to education structure and classroom learning, ERP for schools have the ability to ensure students find the learning process easier and fun.
In this article, we will examine how ERP works in schools, determine the needs for ERP in schools, and comprehend their features and functions. You will learn more about school ERP systems and their significance in the modern educational environment.
What is a School ERP?
A school ERP is an enterprise resource planning software that is specifically used in the context of a school. They are integrated computer programs that assist schools in organizing and managing their operations.
All of the school's data, including information about students and staff, financial transactions, and resource management, is kept in the database. The data processing and creation of the user interface for the ERP system are the responsibilities of the server.  School administrators can access the system and complete tasks like admission management, facilities management, performance tracking and more.  An ERP system's primary advantage is that it enables schools to manage their resources and operations efficiently because of digitization & automation. Processes are hence streamlined, which can help save time and money. Additionally, ERP systems give admins real-time insights enabling them to take data-driven decisions.
However, it is important to understand that through the use of this software it also becomes possible to provide better connectivity between the teachers and the administrators. In most cases the ERP for schools are developed with the sole objective of ensuring that every data that is stored in the software is efficiently integrated. In this way, finding information becomes easier.

At the same time, through the use of the software it also becomes very easy to manage the everyday data of the students and provide constant information to the teachers when it comes to developing assignments and other papers. Another major advantage that needs to be highlighted in this case is that through the use of this software, it becomes possible to integrate modern tech such as video learning or even augmented reality making education fun for the student. Because of the presence of this software, the students can have access to those videos and other such resources easily even when they are using school portals from home.
Identification of ERP System Needs in Schools
A school must first determine its needs before implementing an ERP system. Administrators should take into account the following queries in order to determine a school's needs:
What types of data must we manage and store?
How can we streamline operations to save time and money?
What reports should we produce?
How can we monitor results and performance?
What characteristics are necessary for data-driven decision-making?
Once the needs of the school have been identified, administrators can begin to explore the various ERP systems available.
Also Read - What is at the Heart of Any ERP System?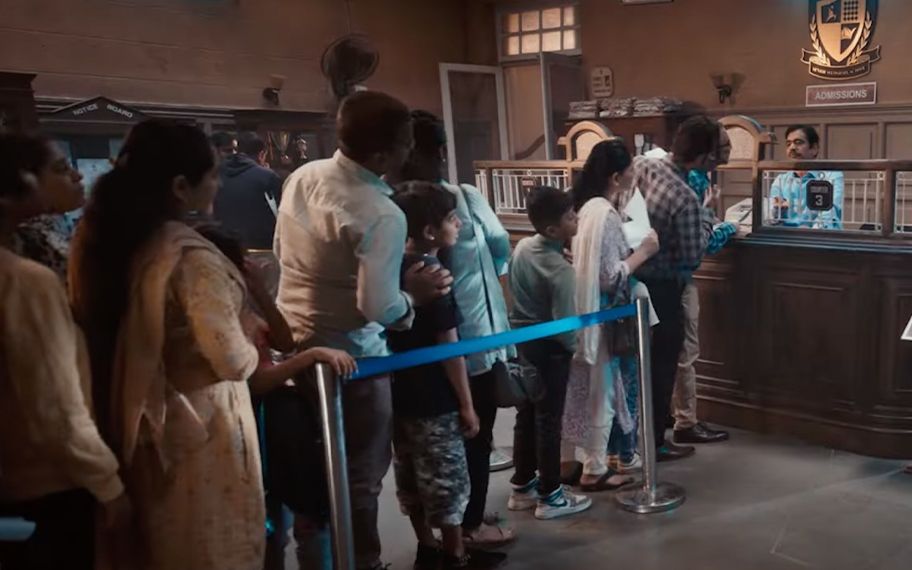 Steps to Take before implementing the School ERP
It is important to understand that implementation of any new software is a very daunting task. As a result There are several steps that will need to be considered before implementing this software to ensure the smooth running of the same.

In this given section an outline has been provided regarding what steps will need to be undertaken to  better understand how does ERP software work.

1. Undertake Gap analysis

It is very important to Undertake A gap analysis because it will make it easier to identify the problems currently present across the school operations and outline the goals for each department or section of the school.

This will take place by analyzing the current processes and systems that are already being implemented and identify the areas for improvement. but the most important role in this case will be to ensure that there are clear goals present for the implementation of ERP for school.

2. Having clear goals developed

The schools should have clarity on what kind of problems they are currently facing across each section so that before implementation of this software it becomes clear to them how ERP can solve their issues. By outlining the areas the School has been facing over the years it will be possible to understand what kind of features associated with the software will be beneficial for the school and help in its growth right from an early stage.

3. Storage of Data

An important step that will need to be considered before implementing the ERP software is to ensure that all important data is migrated to a safe and Secure server before the software is implemented. This is because through this process it will become easier to ensure that all the crucial information of the school is not lost and the data is properly backed.

This is an essential process because in most times implementation of a new software causes the entire system to be rebooted. In such situations there is a high chance of previous data being erased and as a result proper steps need to be taken to prevent such a situation.

4. Always ask for demonstration

It is important to note that even though it is very easy to manage an ERP system with basic knowledge, it is always important for schools to ask for a demonstration. This is because, through the demonstration it becomes possible for the school to identify whether the features of the system will be able to answer the existing gaps present within the system.

This will not only provide better clarity on how the software can meet the goals and objectives of the school, but also provide them with an inkling on how the software will work.

5. Look through customizations

An Important benefit that is provided through the ERP software is that it can easily be customized based on the needs of the school. When learning about how does ERP software work, it is also important for schools to have clarity regarding what kind of features will best Meet their requirements.

This can be easily achieved when conducting the gab analysis and as a result more consideration should be provided to the process. Based on the analysis the school can make decisions regarding what kind of features they want to include and assess whether it will provide them with complete efficiency and support or not. For example many schools have a huge requirement for having software to better manage their financial assets which can be done through the sea management system. On the other hand there might be a requirement for the attendance Management system to keep track of the attendance and absence of both students and teachers from the school.
Taking into consideration all of these functions it is important to state that the school should have complete clarity present regarding why an ERP system implementation is required so that it makes it easier for them to take the best advantage of the software. Teachmint is dedicated toward providing this kind of support to schools who are making a decision regarding whether to implement ERP software or not.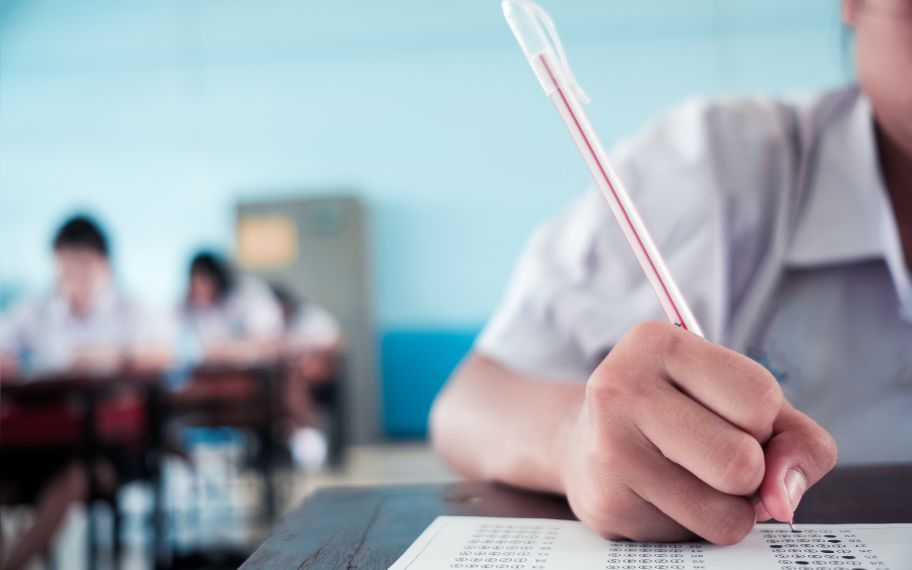 Understanding an ERP System's Features
For an ERP to work in schools, we must understand what is at the heart of any ERP system are the features that it provides. To understand the benefits of ERP in schools and how it works in a school setting, let us take a deeper dive.
Fee Management Software
A fee management system is one of the essential features of any ERP software for schools. It offers a centralized platform for the management of school fees, including fee collection, receipt creation, and tracking of payment status. The administration must also have the option to provide discounts to students in dire need of them and track which students pay their fees on a monthly, bi-monthly, quarterly, or yearly basis and manage them individually. It even offers the administration the option to automate SMS push notifications when the fee is nearly due. Teachmint accommodates all these mentioned features and more with our Fee Management Software.
Transport Management
Student safety should be the primary priority for a school as they are responsible for their students from the time they enter the school bus to the time they leave. It is therefore important to have a centralized platform for managing school transportation, including route management, vehicle tracking, and getting driver's information. The administration should have a track of the number of buses that are running, their location in real time, which students get down at which stop, and so on. Teachmint's Student Transport Management System is the perfect solution and offers all of the above and more.
Read More - Transport Management System - All You Need to Know
Admission Management
One of the most important things related to a school's smooth functioning is its admission process. Students and parents must be able to find the website of the school and apply online for admission. At the same time, it should be easy for administrators to segregate, select, and track admission applications so that there are no mishaps in the process. This is where Teachmint can help immensely. One of the biggest advantages of using Teachmint is that the school will have all its resources in one place. Teachmint's admission management system offers a very streamlined procedure for managing applications, getting in touch with candidates, and collecting documents online.
Read More - The Need for Admission Management System in School
Attendance Management
Attendance management is a vital part of running a school because it defines the parameters of a student's discipline and how much they learn within the class. Teahmint makes tracking of student attendance and the management of related procedures such as leave requests and approvals quite simple. In fact, because of its integrated nature, Teachmint takes it one step further by allowing teachers to see which students are falling below the 75% attendance mark. Teachers can see the classroom attendance trend and alert pupils at the right time.
6 Reasons Why Attendance Reports are Important? | Teachmint
Student Information Management System
An ERP platform should store all the information of all the students in one place for easier management of the institution. Apart from basic information like name, birthdate, and contact information, it should also include academic data like grades and test results. It helps create a detailed profile of the student in one place so that all the respective stakeholders can get all the information about a student with a few clicks. Teachmint offers a centralized platform for storing student data which is known as the Student Information System or SIS.
Examination Management
Exams are a major part of school and managing them efficiently can make a world's difference. Doing so with software ensures there are no overlaps and overseeing the process is made easy. This includes exam creation, scheduling, grading, and analysis. Since the school ERP is intertwined with the school LMS, all of these processes can be automated.
Read More - Exam Management System
Library Management
The school administration can manage the school library, including book tracking, issue, and return using Teachmint's Library management system. It can help the school make sure that all the books that belong to the school are returned  at the right time and even has a provision to issue fines if not.
Communication Module
The Communication Module is one of the most important features of an ERP system. It allows the school to communicate their message clearly to teachers, students and parents on a customized level. The notification is sent to just the respective stakeholders and the platform serves as a common ground for all communication taking place in the school.
Inventory Management
A school has a lot of equipment in its name. Everything from the chalk pieces or markers in a classroom to what goes into each drawer in a biology lab is accounted for. For the same reason, the number of people that are responsible for keeping track of all of these different items are split across different departments. This is why an inventory management system is a necessity. Teachmint's Inventory Management system allows school administrators to keep track of all of its assets in one place.
Reporting and Analytics
Insights into student progress, analysis of student data, and customizable report card generation are all important aspects of education. It helps keep track of students' academic progress in real-time on an objective level. It helps the administrators and teachers assess students and help them out where they seem to be lacking. Performance management is an integral part of student management in general, and the easier it is, the better.
ID Card Generator
ID cards are quite essential in a school ecosystem for both students as well as staff. An ID card allows the respective stakeholder to be identified as part of the institution both within and outside the school. Therefore making the process of ID card generation simple is quite important as it can save time and effort. Teachmint's ID card generator automates the process of creating ID cards by taking information present within the school directory and putting all the essential information together in the required format to be printed out.
Also Read - Importance of ID Cards in School
Hostel Management
Running a hostel is an important part of a school's operations and managing it efficiently is an important priority. Attendance must be taken, rooms should be allotted properly which demands a lot of work. All of this can be automated with the help of Teachmint's Hostel Management System. Wardens can be assigned and removed, rooms can be allotted according to current occupancy and so much more. Watch the video below to learn more about it.
Benefits of Hostel Management System | Teachmint - YouTube
Roles and Permissions
Every administrator in the school has their own role to play, but assigning tasks needs to be done efficiently to ensure smooth running of the school. It is therefore very important that every administrator has access to the information they require (view/manage access). This is done using Roles and Permissions.
Conclusion
As mentioned above, one of the biggest benefits of ERP provided by Teachmint is that it is not just a standalone ERP solution. Teachmint is an Integrated School Platform, which combines the advantages of having an ERP system with a school LMS (learning management system) and a digital content platform having over 520 hours of video content in both English and Hindi. Visit Teachmint to know more about our product offerings.
Learn more about Teachmint plans here.